RK3568 SMARC Industrial Core Board​
Geniatech SOM-3568-SMARC core board adopts RK3568 quad-core 64-bit Cortex-A55 processor, main frequency up to 2.0GHz, with 22nm lithography process. The core board integrates dual-core GPU and high-performance NPU, supports up to 8G large memories. It supports a variety of video input and output interfaces, on-board Wi-Fi and dual Gigabit RGMII high-speed network communication interfaces, and PCIe 3.0 and USB3.0 and other expansion interfaces. It can be widely used in intelligent NVR, cloud terminal, industrial automation, Internet of things, commercial display and other fields.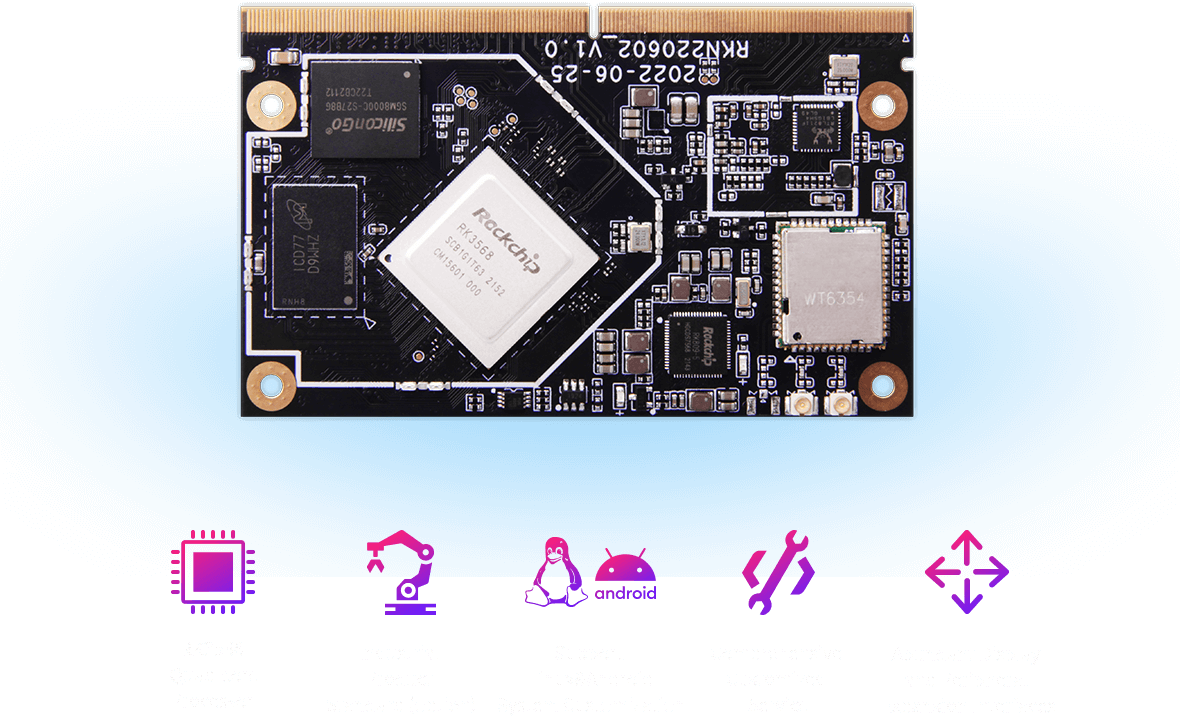 Compatible with SMARC 2.1 industry standard, combined with a variety of industry carrier boards​
The core board is designed according to SMARC 2.1 standard. It can be directly applied to the product with the Geniatech industry carrier board. If the customer needs in-depth customization, Geniatech can also provide the reference design material of the carrier board. So that the user can efficiently carry out secondary development, quickly create self-controllable products and realize the application of industry solutions.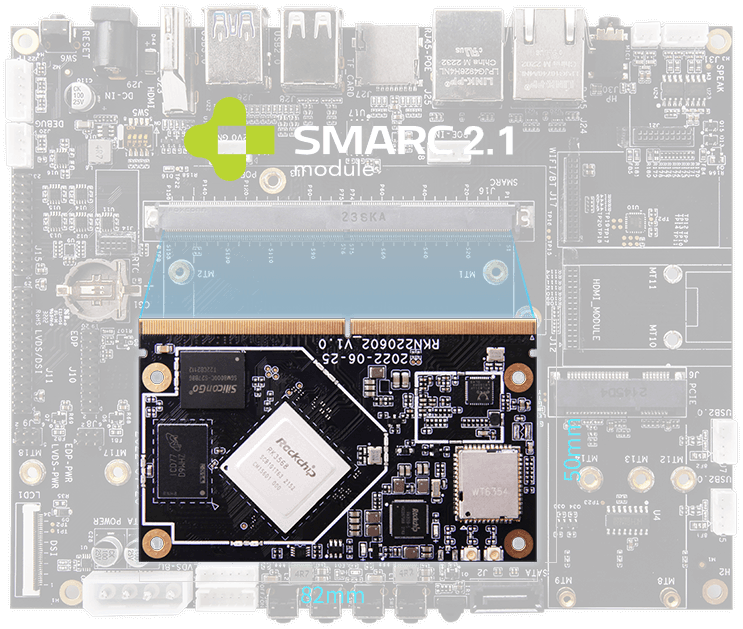 RK3568 quad-core 64-bit processor, 8GB large RAM, 128GB large storage​
Geniatech SOM-3568-SMARC core board adopts RK3568 quad-core 64-bit Cortex-A55 processor, main frequency up to 2.0GHz, with 22nm lithography process. It integrates a 1Tops NPU, the NPU supports one-click switching of mainstream frameworks like Caffe/TensorFlow. Up to 8GB RAM and 128GB eMMC can be equipped to meet the requirements of large-scale storage and large-scale storage product application scenarios.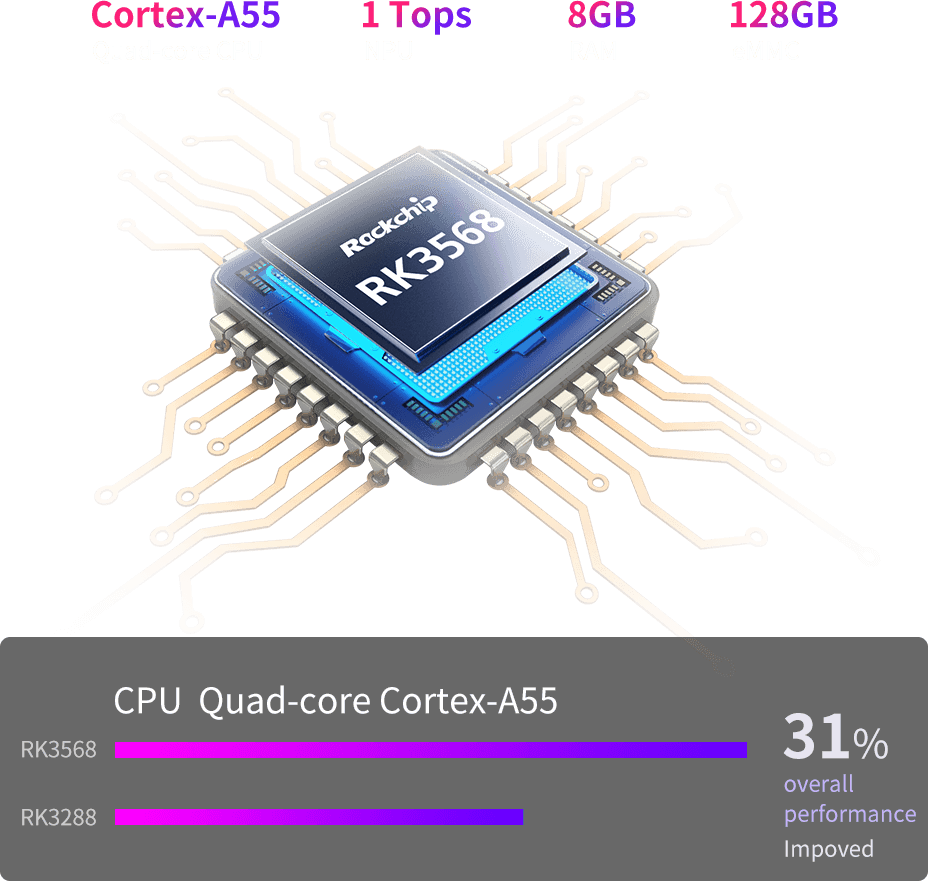 Powerful ISP and Video decode ability​
It is integrated with dual-core GPU, high-performance VPU and high-efficiency NPU. The GPU supports OpenGL ES3.2/2.0/1.1, Vulkan1.1. The VPU can achieve 4K 60fps H.265/H.264/VP9 video decoding and 1080P 60fps H.265/ H.264 video encoding. The built-in 8M ISP supports cameras and HDR.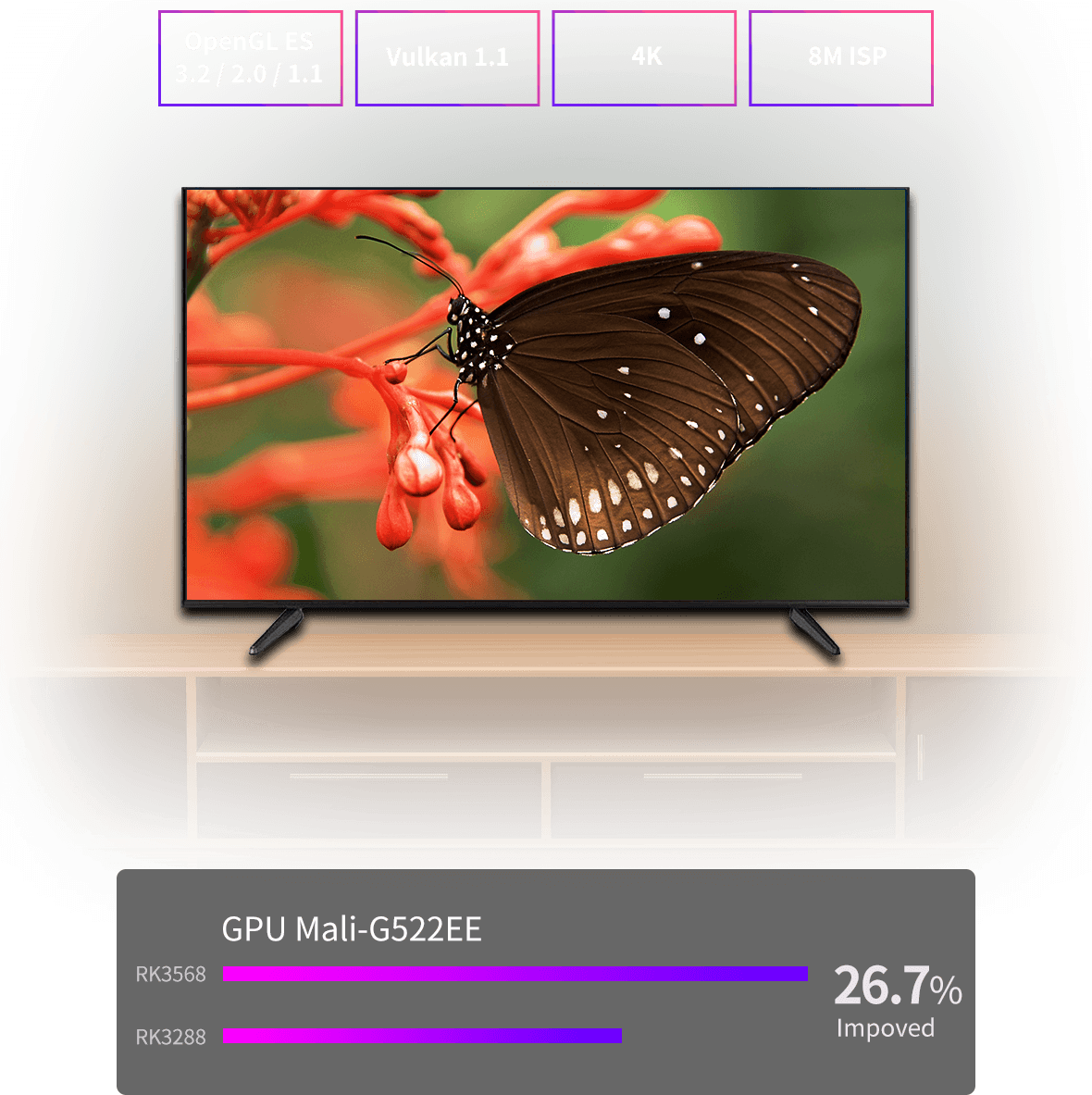 Industrial product standards, be able to work stably in various harsh working environments​
Optional industrial-grade processor and components, through strict industry standards for testing and production, it ensure product reliability, security and stability in harsh environment. Whether -20°C extreme cold, or 85°C high temperature, it can be 7×24 hours uninterrupted and stable operation, meets the needs of industrial applications, suitable for a variety of harsh working environments.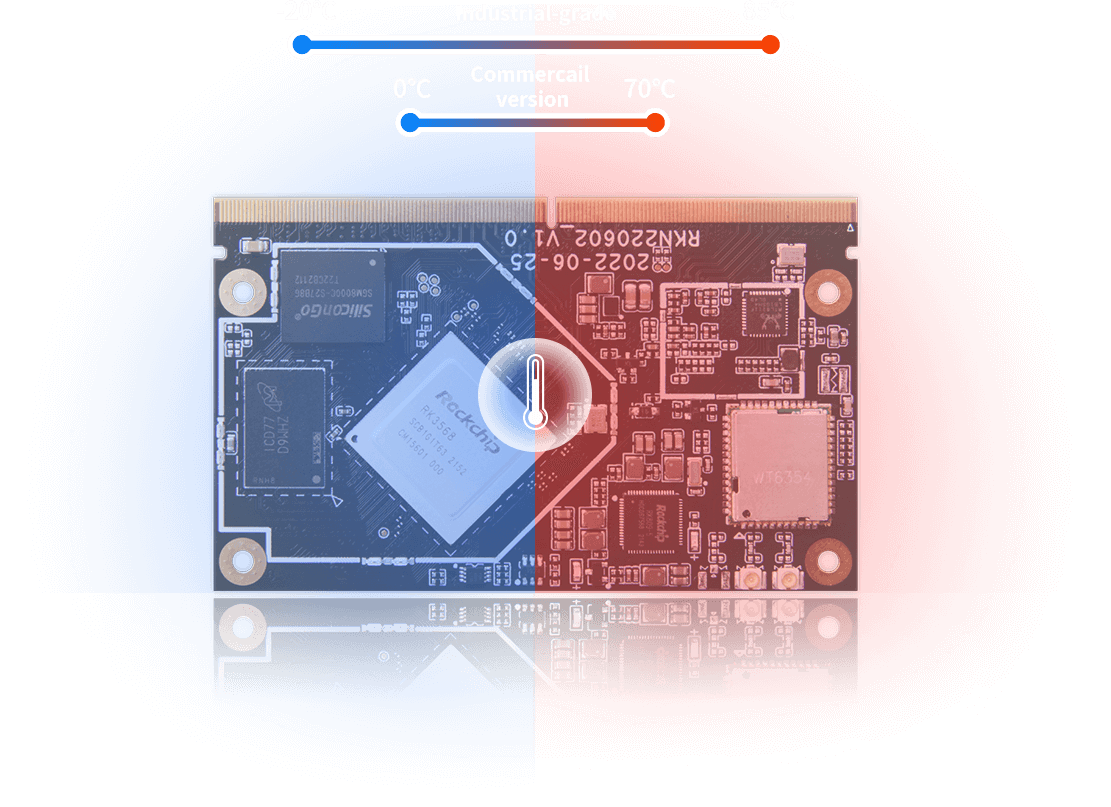 Support Android & Linux system; provide the customization of system kernel​
It supports Android, Linux (Debian, Ubuntu, BuildRooT) and other operating systems, and can realize the deep customization service of the operating system kernel, meets the personalized and diversified customization needs of customers, and provides a safe and stable system environment for terminal product research and development.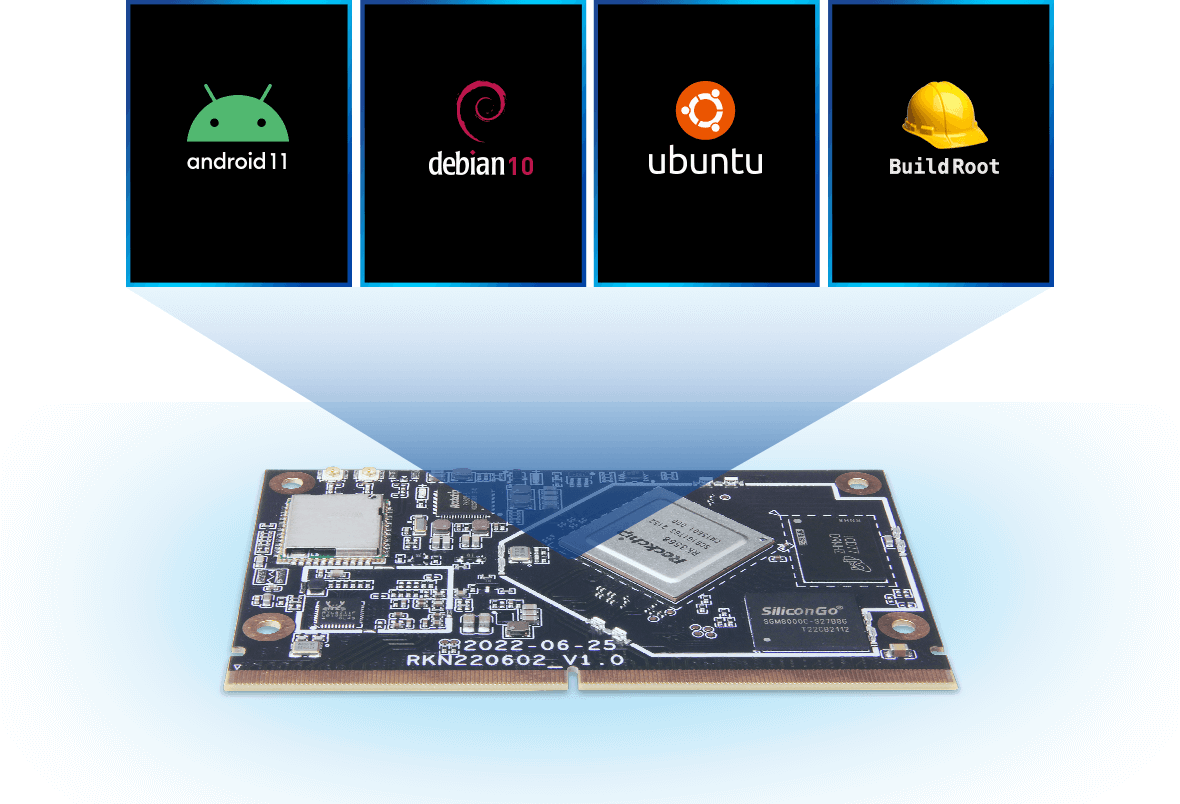 Dual Gigabit network interface, powerful network communication capability​
It is equipped with dual gigabit network interface, supports Wifi, Bluetooth, and supports 4G/5G communication module interface expansion, which can access and transmit data from internal and external networks through dual network cards, improve network transmission efficiency, and meet the needs of NVR, industrial gateway and other multi-network port products.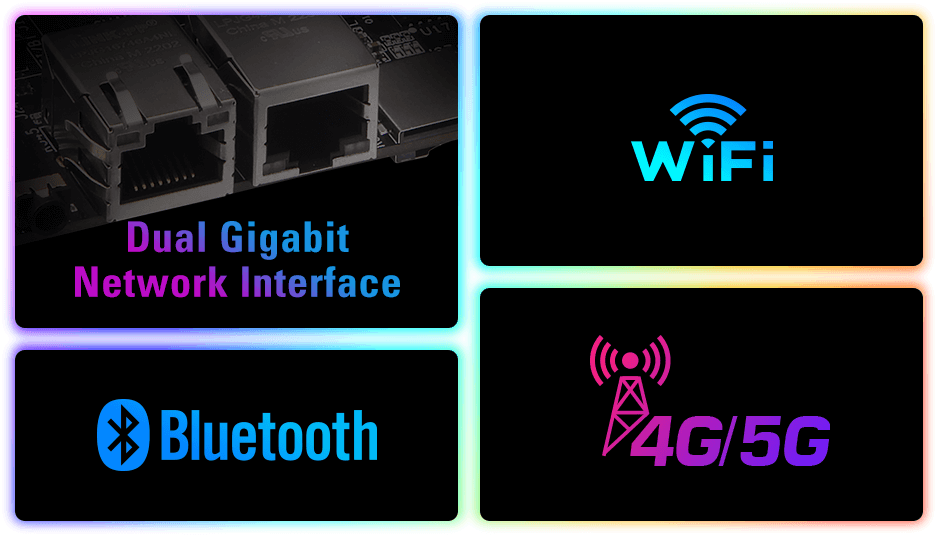 Provides a full range of one-stop customized services, more than hardware​
Geniatech has ARM product technology research and development precipitation and partner resources over 25 years. We not only provide customers with hardware function customized design, but also provide one-stop consulting services such as cross-SOC platform operating system transplantation, BSP kernel clipping and driver development, based on scenario application software development, overall system software testing services, and complete SDK secondary development interface. With the company's own production plant of nearly 30,000 square meters, It helps customers greatly shorten the cycle from product selection, research and development project, small trial production to mass production delivery
Abundant display and peripheral expansion interface​
Geniatech has ARM product technology research and development precipitation and partner resources over 25 years. We not only provide customers with hardware function customized design, but also provide one-stop consulting services such as cross-SOC platform operating system transplantation, BSP kernel clipping and driver development, based on scenario application software development, overall system software testing services, and complete SDK secondary development interface. With the company's own production plant of nearly 30,000 square meters, It helps customers greatly shorten the cycle from product selection, research and development project, small trial production to mass production delivery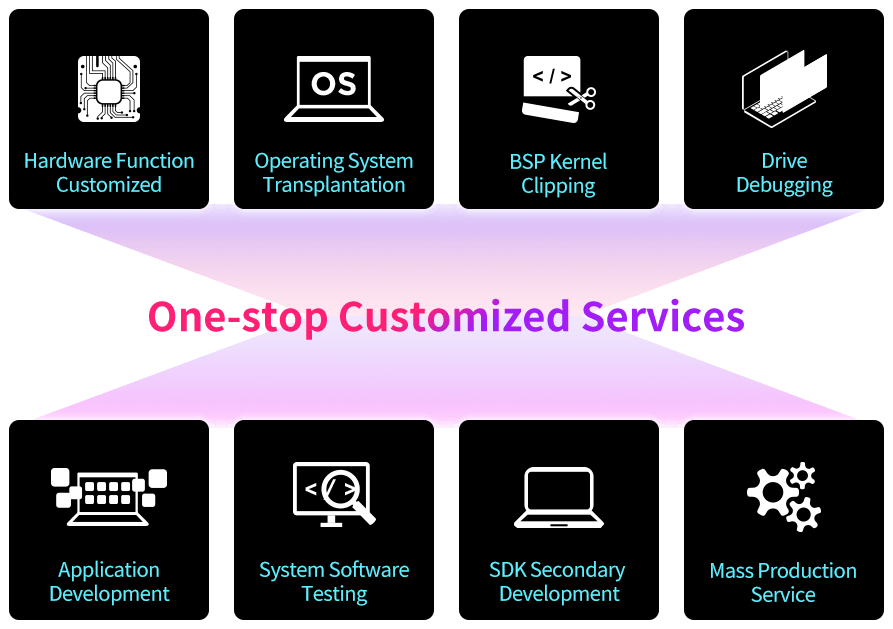 Intelligent Security, Intelligent Business Display, Industrial Control, AIoT, Face Gate, Vehicle Central Control, Cloud Terminal, Audio-Visual Entertainment