Strong edge computing power
ARM Cortex-A7 processor, up to 900MHz main frequency, 512MB RAM, 8GB eMMC storage, for realizing the powerful performance resources for the field equipment data storage, data management, data pre-analysis, real-time response, agile connection, intelligent analysis.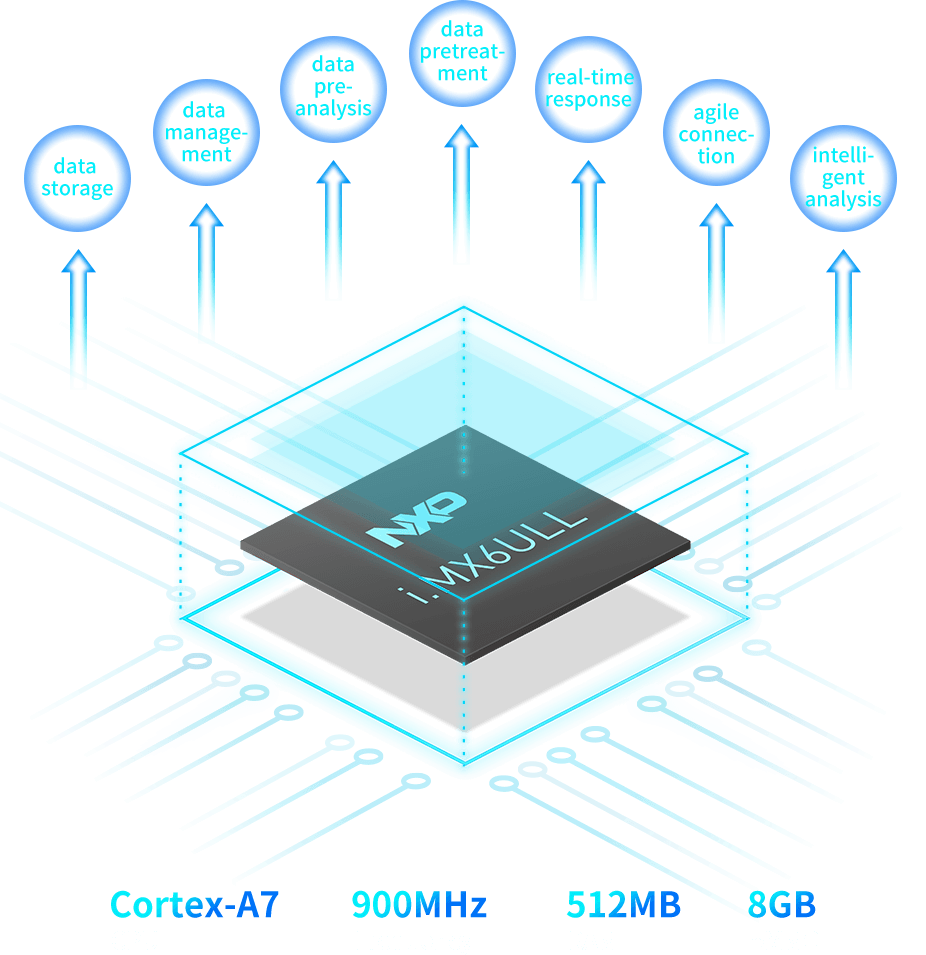 Multiple network access modes
Provides multiple network access modes to achieve stable, reliable, and uninterrupted network access. Users can choose flexibly according to the site working environment.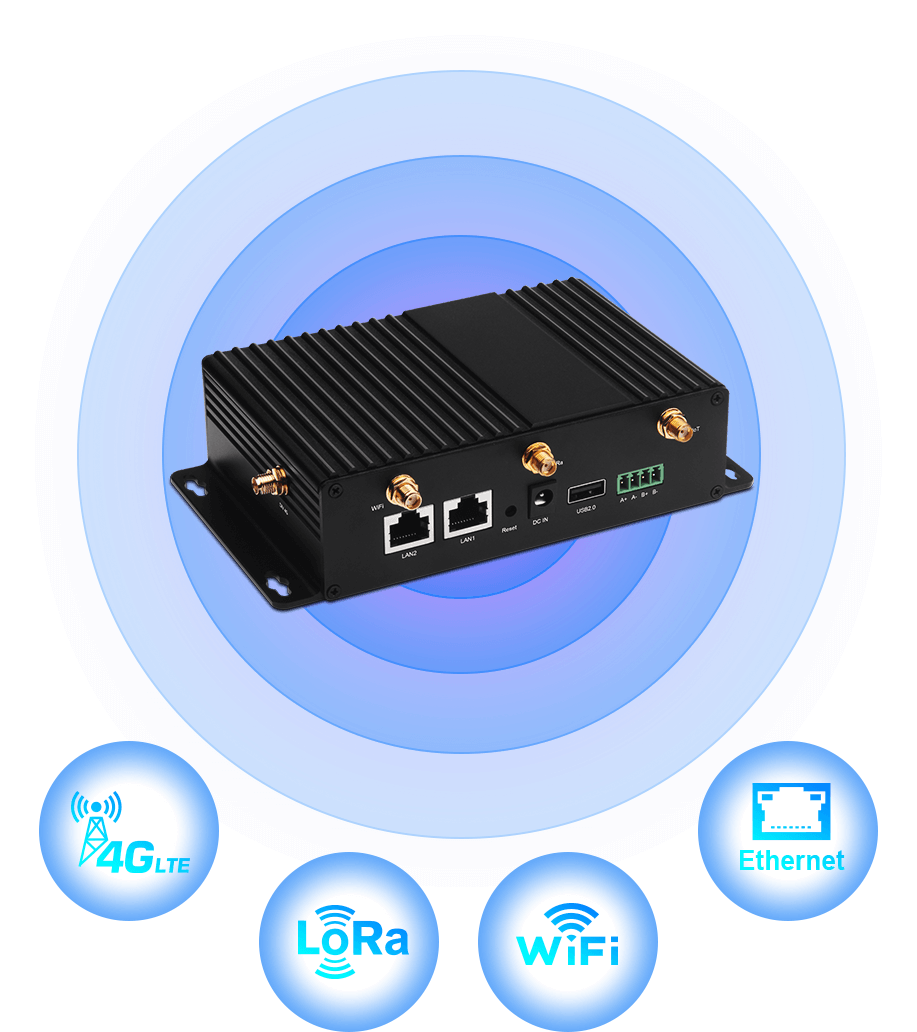 Open system architecture design
Adopt a mature, stable and scalable Linux Yocto system to support remote debugging, third-party SDK access, Python secondary development, third-party cloud platform access and customization.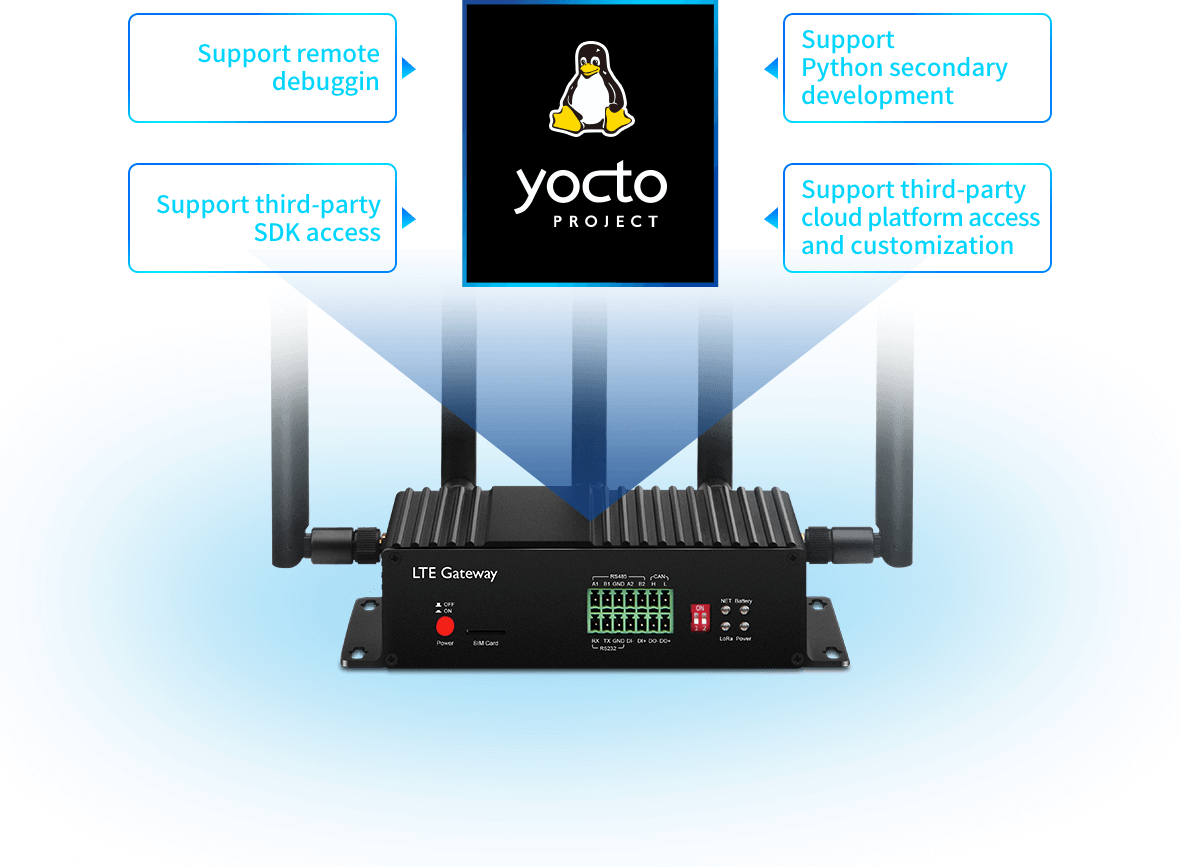 Multi-protocol fusion, easily realize ad hoc networking
Compatible with MQTT, HTTPS, CAN, ModBus and other mainstream industrial protocols, support ZigBee, BLE, WiFi, LoRa and other common iot connection modes, combined with wireless communication encryption technology, to ensure network security and stability, easy to achieve AD hoc network.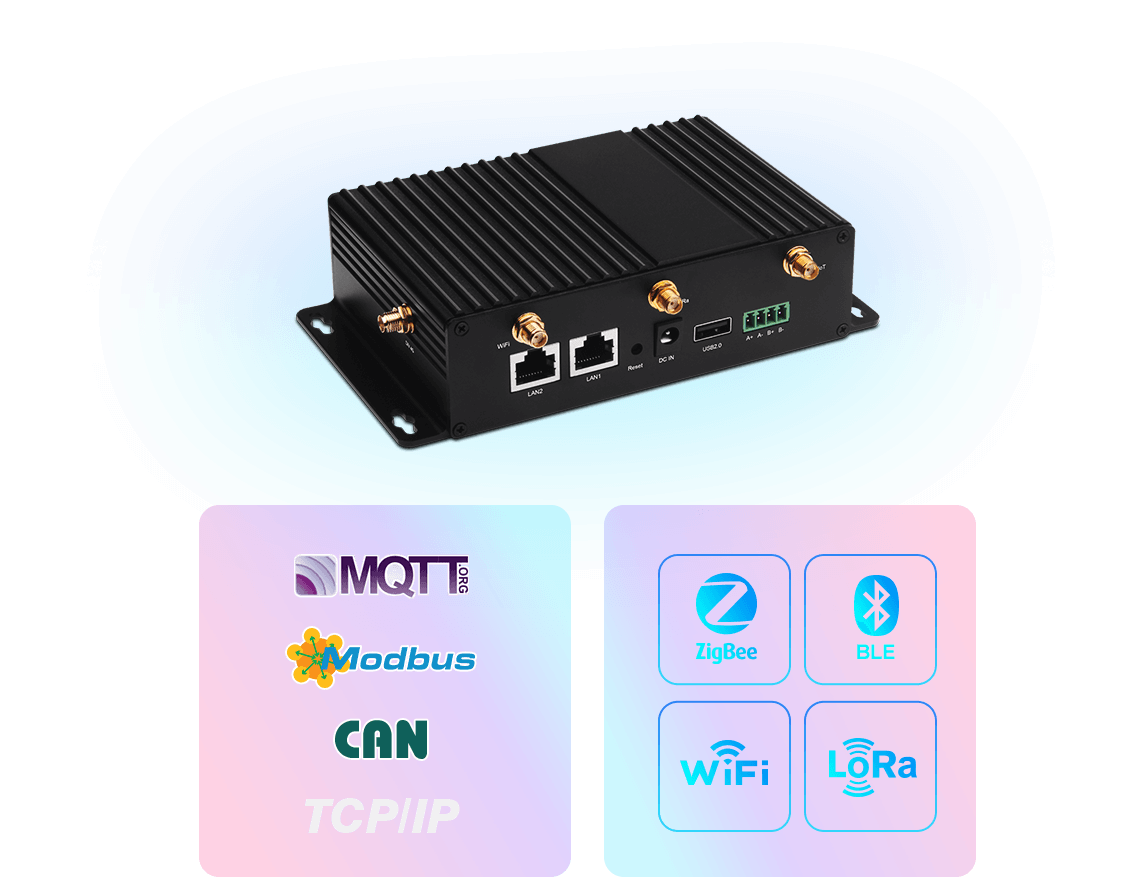 Onboard RS232, RS485, RJ45, DI, DO, CAN, WiFi, USB and other interfaces, and reserved interface expansion board, to meet the various equipment in different ways of access, convenient for later interface expansion.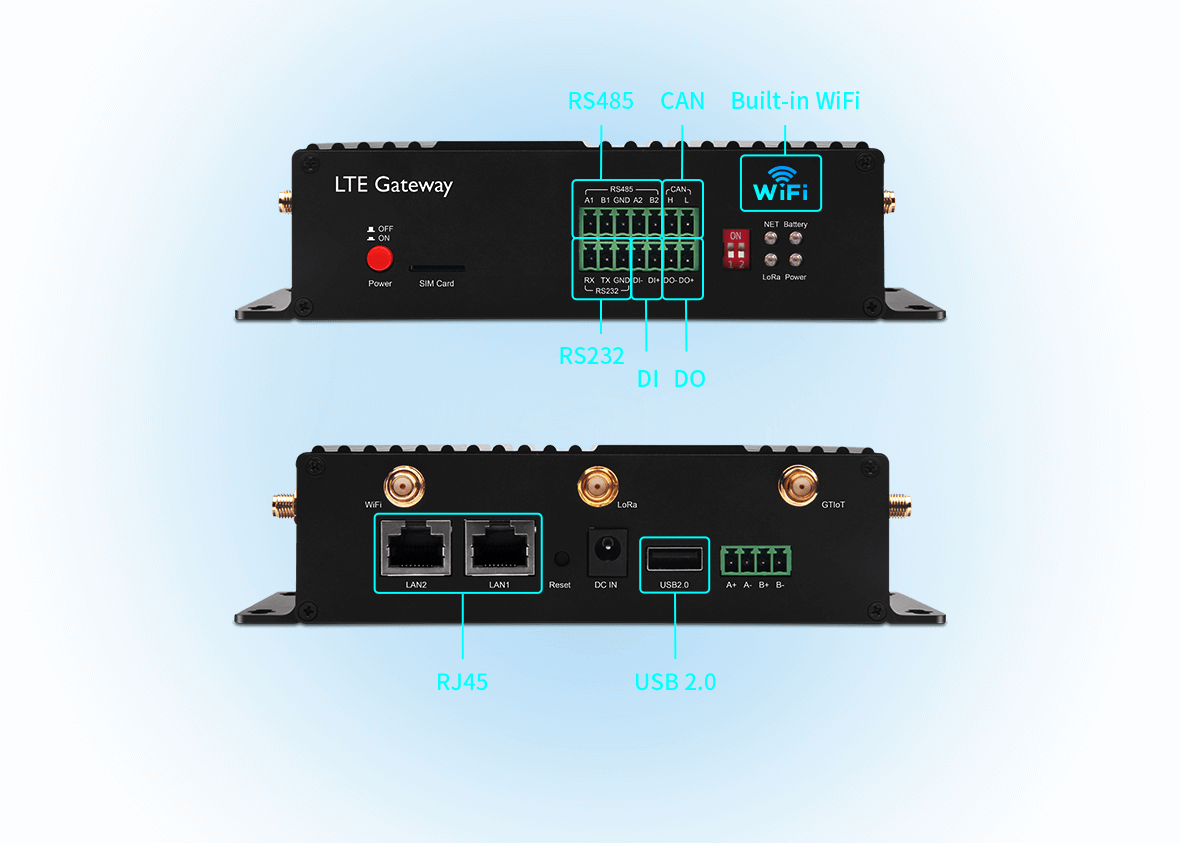 Strong data acquisition and control capabilities
Through RS485, CAN, DI, DO, Relay and other industrial control communication interfaces, industrial equipment, sensors and acquisition terminals are connected to achieve fast two-way transparent transmission of industrial control communication interface data to 4G, Ethernet, WiFi networks, and fast access to various cloud management platforms.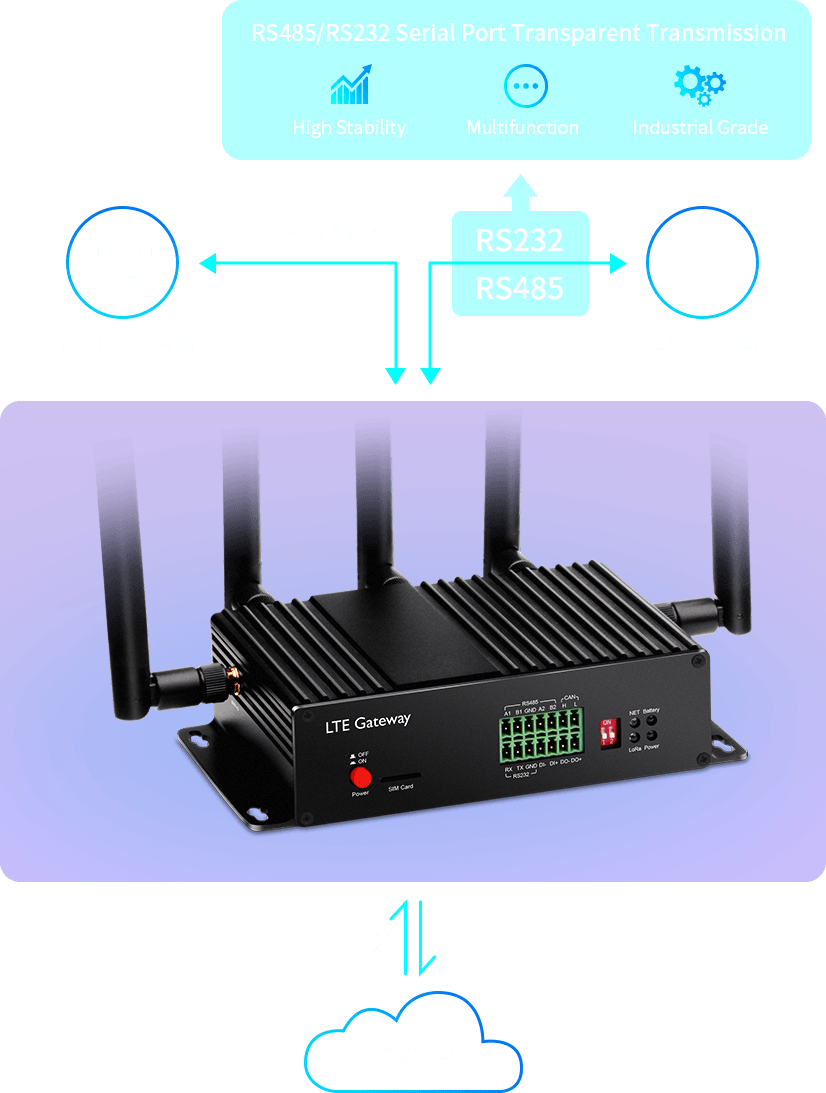 Industrial-grade hardware standard, super-long and stable operation without downtime
Industrial grade all-metal shell, industrial wide temperature design, built-in hardware watchdog, ESD electrostatic protection, EFT pulse interference, surge anti-interference, pulse group multiple protection, to ensure the safe and reliable operation of the equipment in the harsh environment.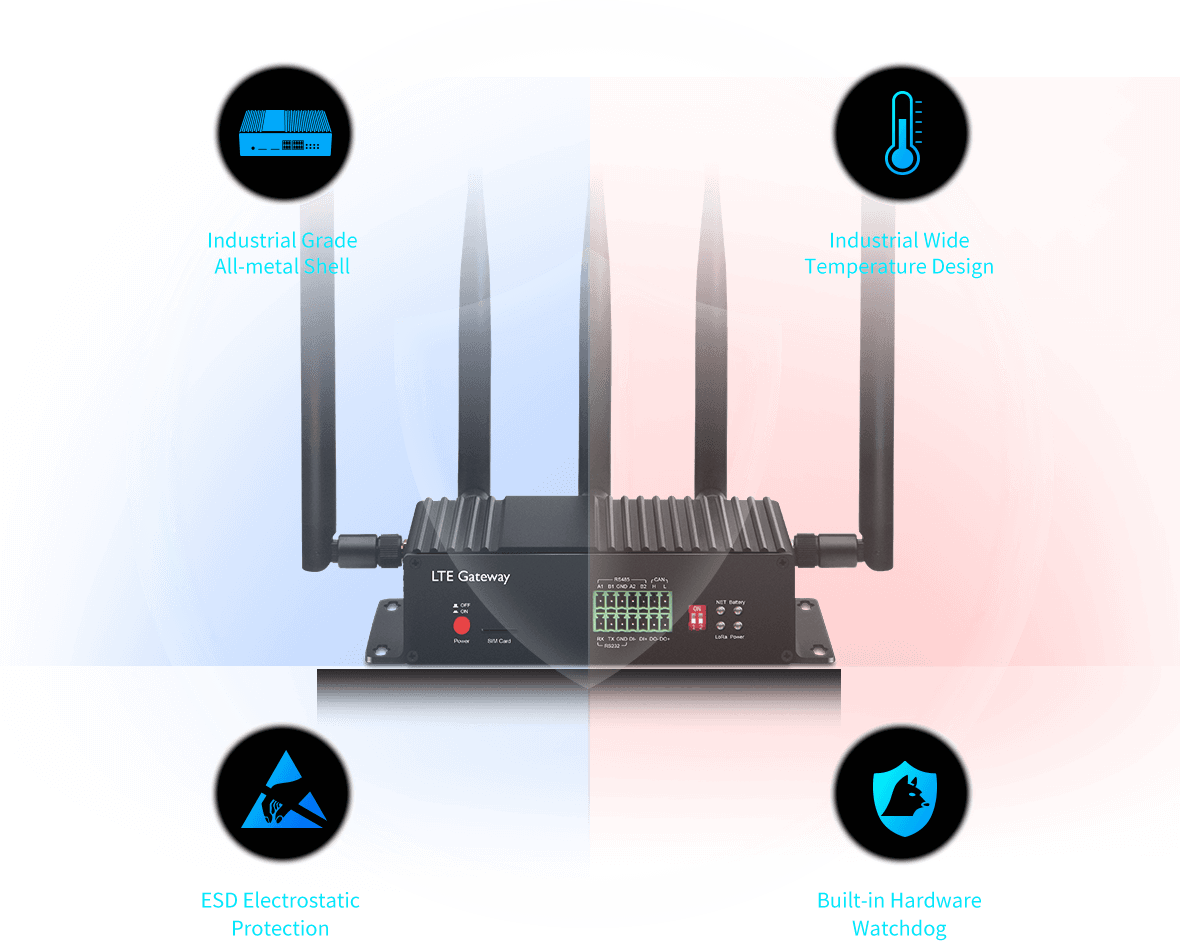 Not only hardware omni-directional one-stop customization service
With more than 20 years of ARM product research and development precipitation and technical resources, gold Asia Pacific not only provide customers with hardware function and custom design, can also provide across SoC platform operating system transplantation, BSP kernel cutting and drive debugging, scenario-based application software development, the overall system software test, perfect SDK secondary development of one-stop advisory services, with the company nearly 3 square meters of production factory, help customers greatly shorten the project from product selection, research and development, small trial production to mass production delivery cycle.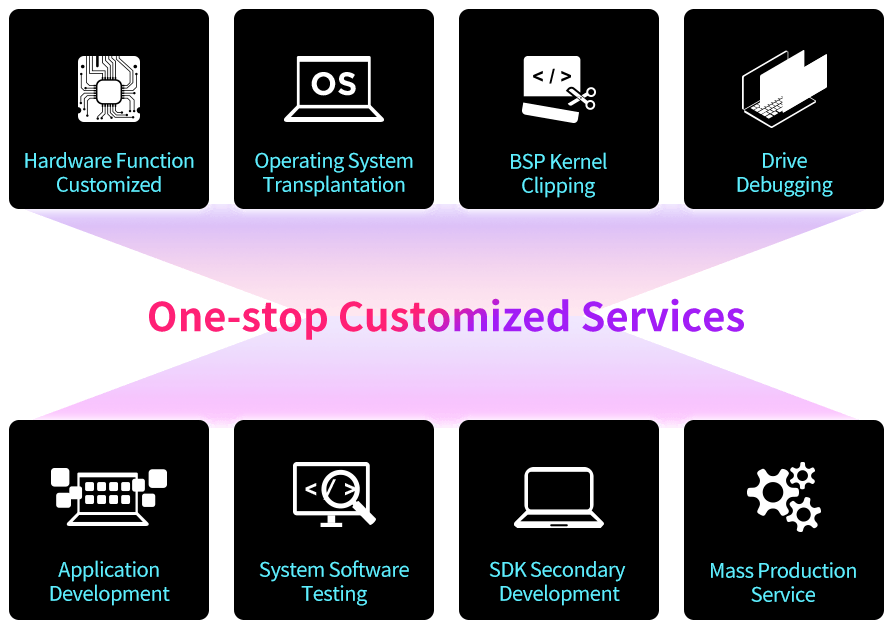 Traditional instrument wireless meter reading, intelligent vehicle, Internet of things, intelligent agriculture (intelligent irrigation, meteorological monitoring), wisdom city (traffic management, intelligent lighting), intelligent manufacturing (automated production line, numerical control system), energy monitoring (solar energy monitoring, electric car charging pile), environmental monitoring (water quality monitoring, sewage treatment), etc.