ATSC3.0 Commercial TV Motherboard DB982
DB982 Smart TV motherboard adopts Amlogic T982 super performance AI processor, features Android 11.0 OS, and supports single/dual ATSC3.0/ATSC1.0 Tuner, integrated mainstream LVDS and ultra-high-definition VX1 LCD screen interface, three-way 4KP60 HDMI IN input and one AV input interface, reserves GTIOT One-stop service for a variety of network communication modes, enriching functions and meeting the needs of more developers in different scenarios.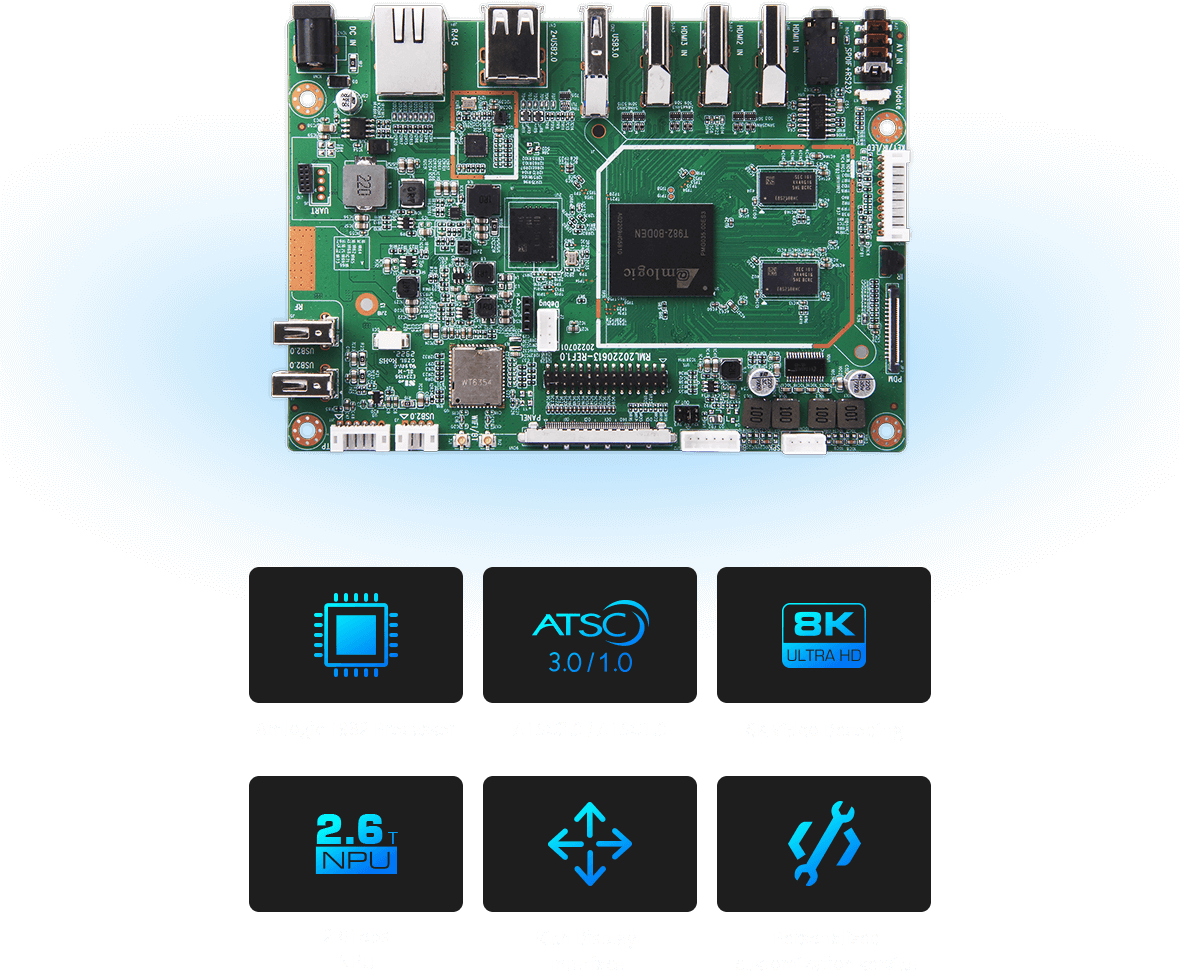 Multiple Functions, Powerful Performance
Amlogic T982 is a high-performance, highly integrated, low-power AI smart processor with advanced 12nm FINFET process, built-in 2.6Tops NPU, support for Caffe/TensorFlow and other mainstream deep learning framework models, and its own tensor processing unit (TPU) architecture neural network gas pedal (NNA), which can bring better performance for various AI The NNA with tensor processing unit (TPU) architecture can bring better performance for various AI application scenarios.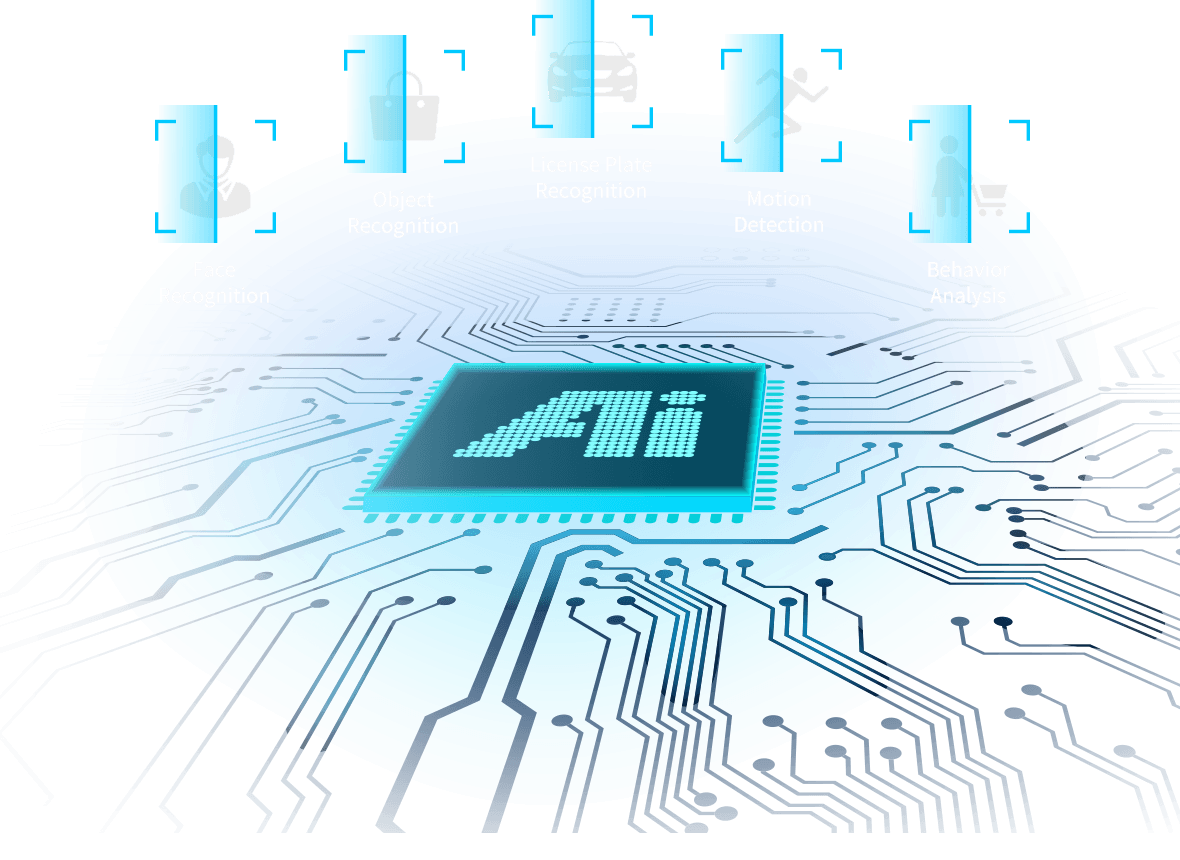 Multiple Digital TV Standards, 8K HD Video Decoding
Deeply build modular single/dual ATSC3.0/ATSC1.0 and flexible combination in ATSC3.0, ATSC1.0, DVB-T2, DVB-T, DVB-C, ISDB-T, DTMB standard. Support AV1/VP9 8K@30fps, 4K@60fps and other HD video hard decoding, support Dolby Vision Optional, HDR10/10+, HLG, MS-12(AC4).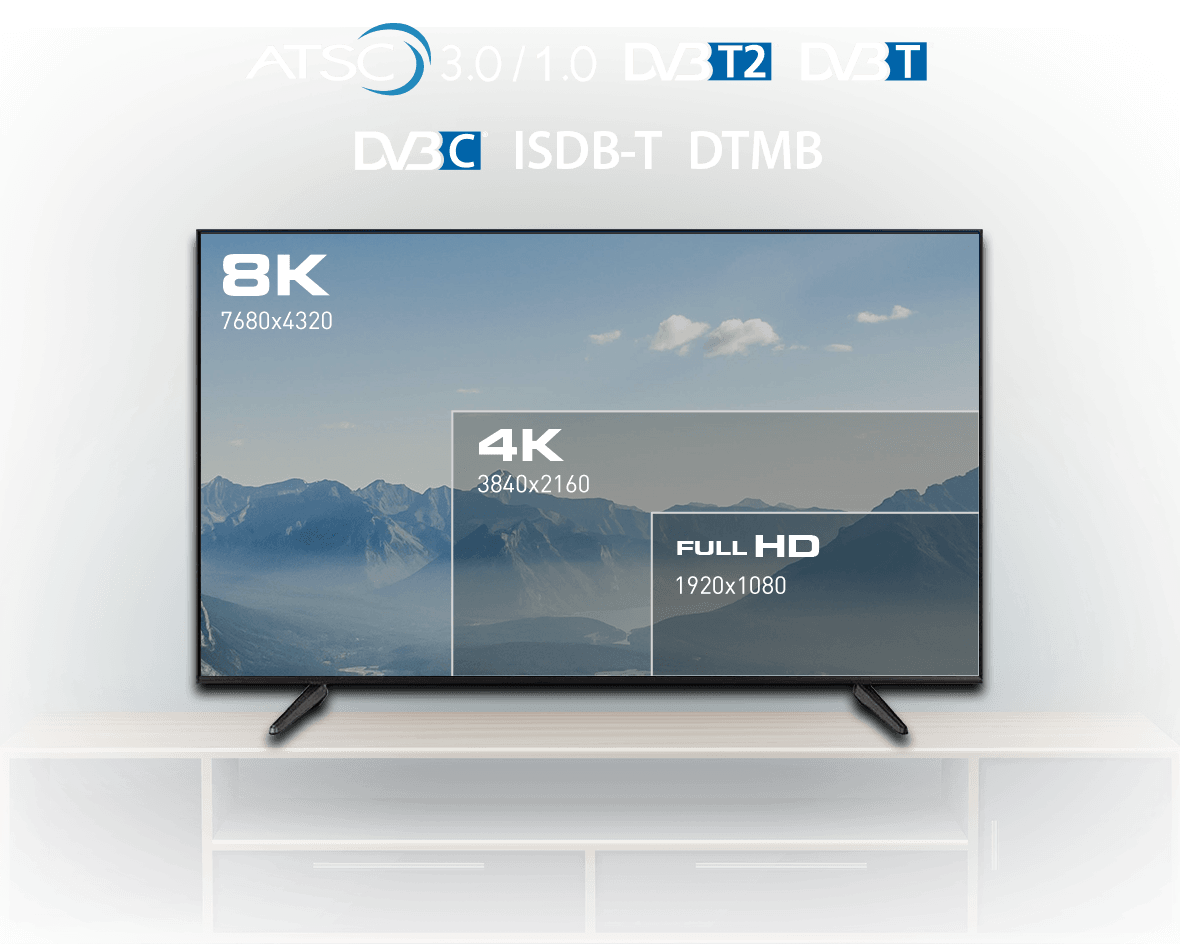 Rich display interface for a smarter, more interesting new experience
It supports V-by-One and LVDS display output, 3 HDMI and 1 AV display input, and also adds touch screen interface, which is compatible with 10.1~65 inch screen and supports rotation and picture-in-picture display, bringing a new experience of smarter and more interesting.
Ultra-clear audio input and output
Built-in PDM interface, with 4-way microphone array, can achieve high-definition audio capture, ultra-long-distance sound recognition and high directional audio recognition of the audio input, 1 audio optical output (SPDIF), so that the transmission process does not generate any noise, the sound is more transparent and bright, the sense of hierarchy, presenting a clear and delicate sound quality effect, Dolby AC-4 and far-field voice added, with the TV screen effect, can present you with an immersive audio-visual experience.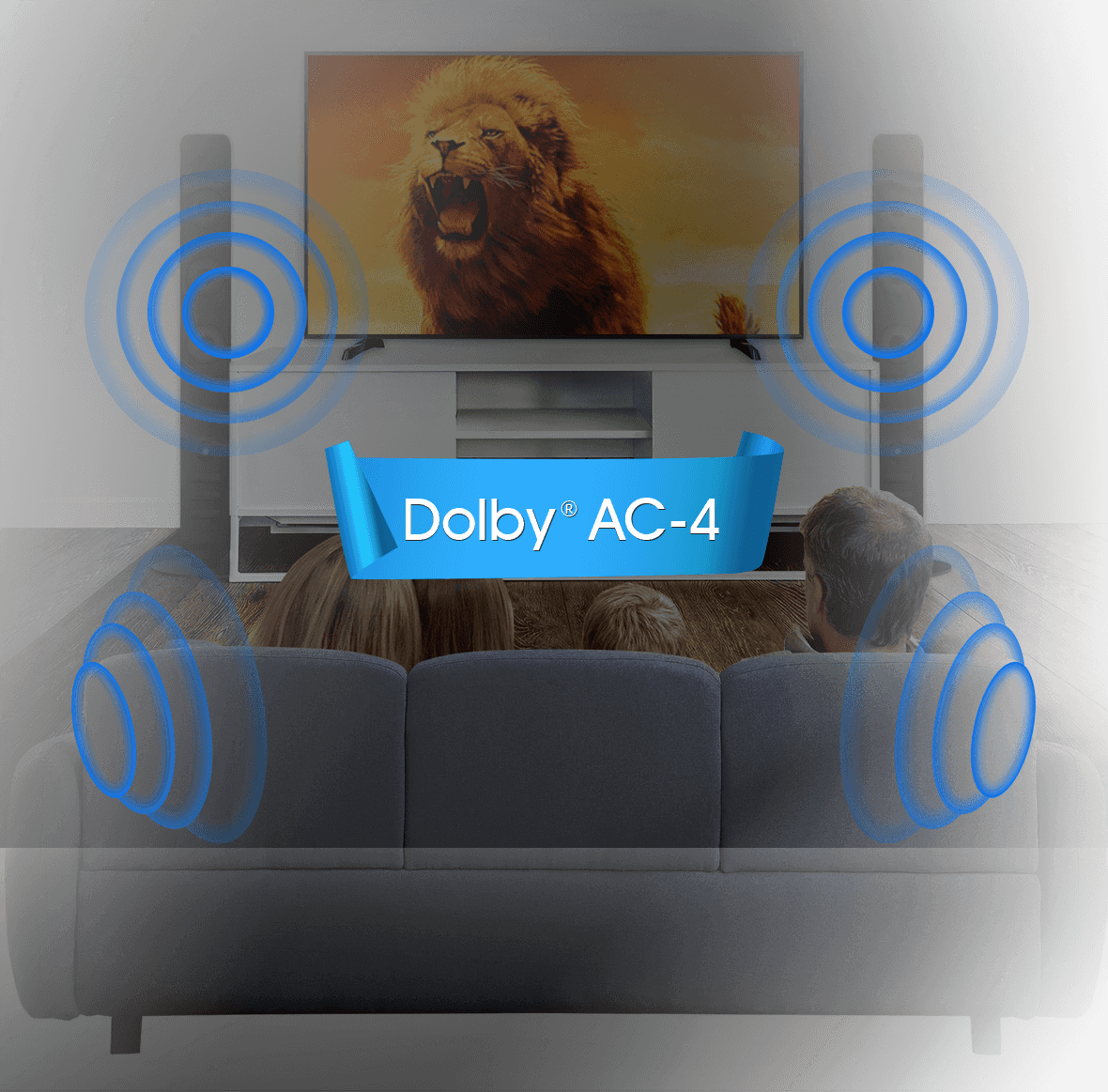 Multi-mode network communication optional
10/100/1000M adaptive Ethernet port, WiFi 2.4G&5.8G dual-band dual-antenna design, Bluetooth 5.0, support Z-WAVE, ZIGBEE, LoRaTE, GPS and other wireless transmission protocols on demand, to meet customer demand for GTIoT IoT interface.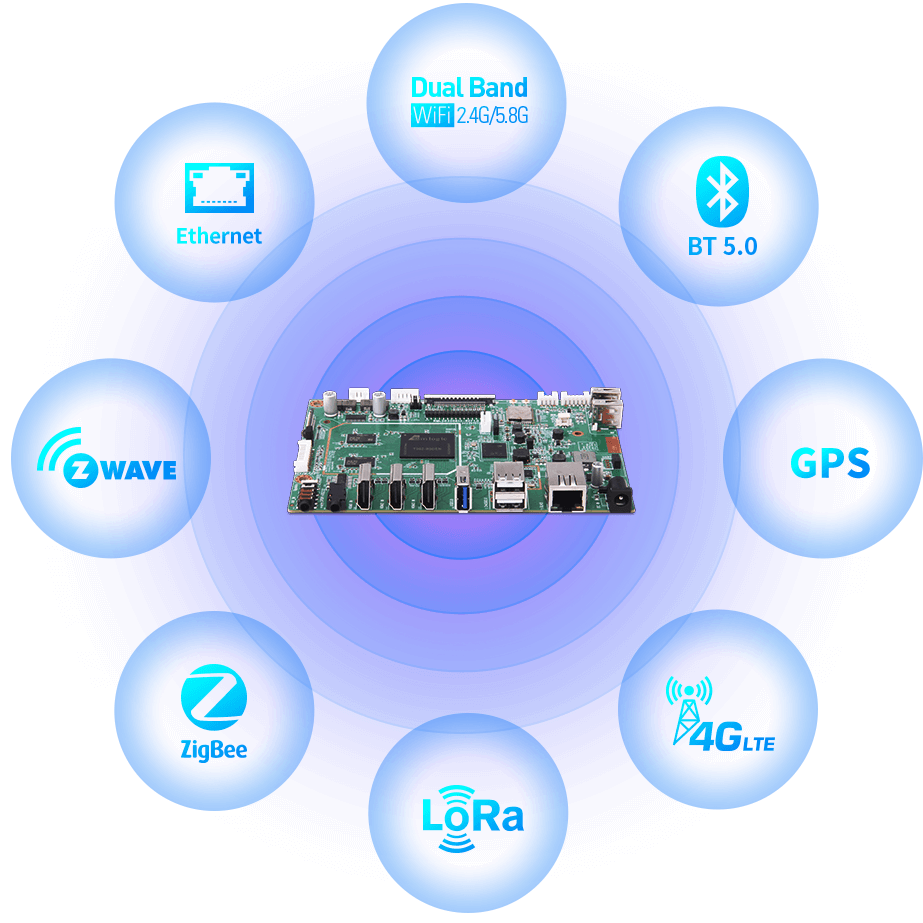 Follow industry design specifications
DC 9~24V wide voltage power supply design, to meet the customer's wider range of voltage power supply options, security is more secure; independent hardware watchdog + RTC;
The standard EMC and ESD protection design ensures long and stable operation of the equipment in harsh industrial environments.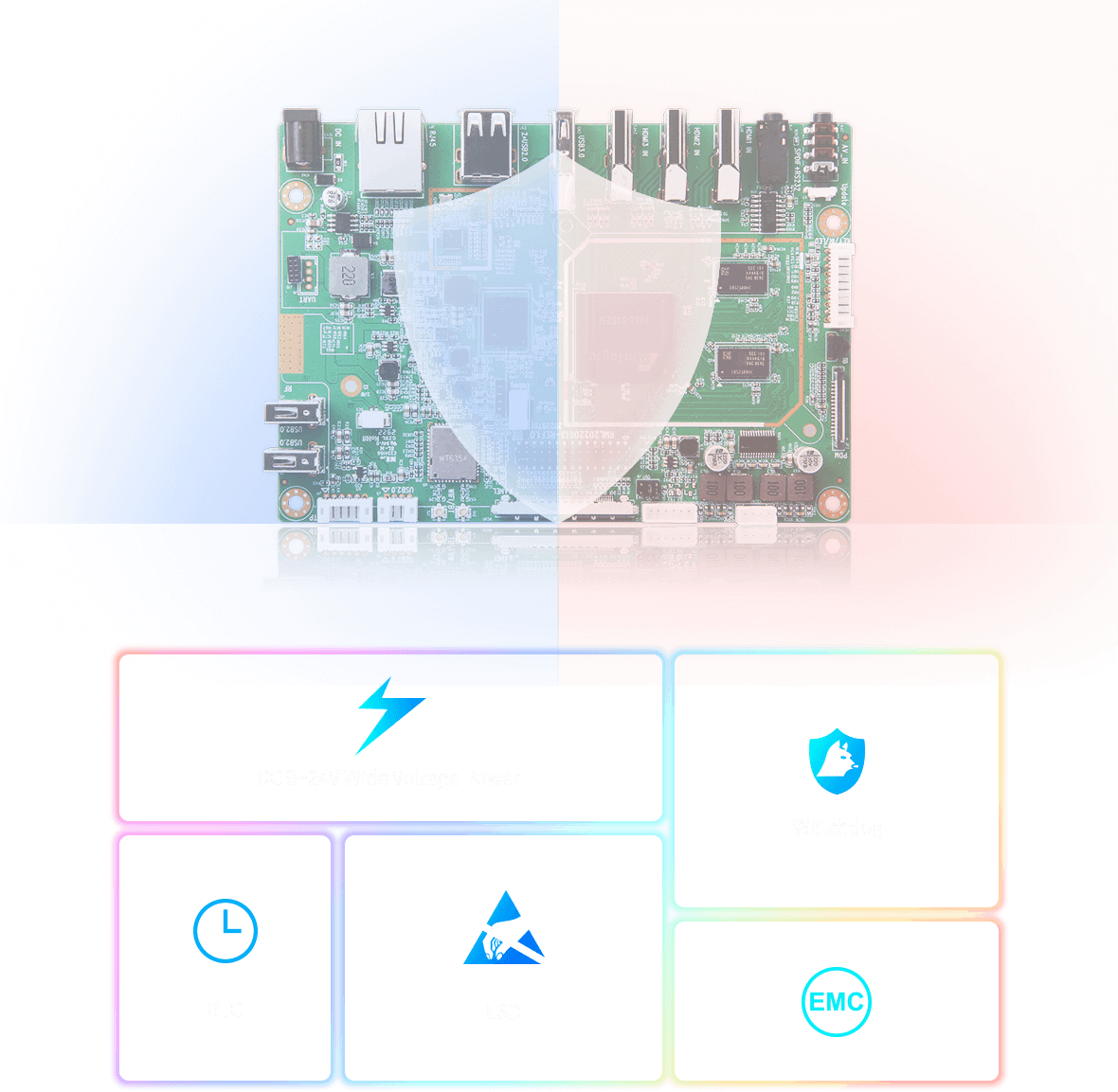 Personalization, do what you want
We provide hardware configuration customization, BSP trimming, driver debugging, application development, platform docking, upgrade service, MDM customization, SDK secondary development, mass production and other full supply chain consulting services.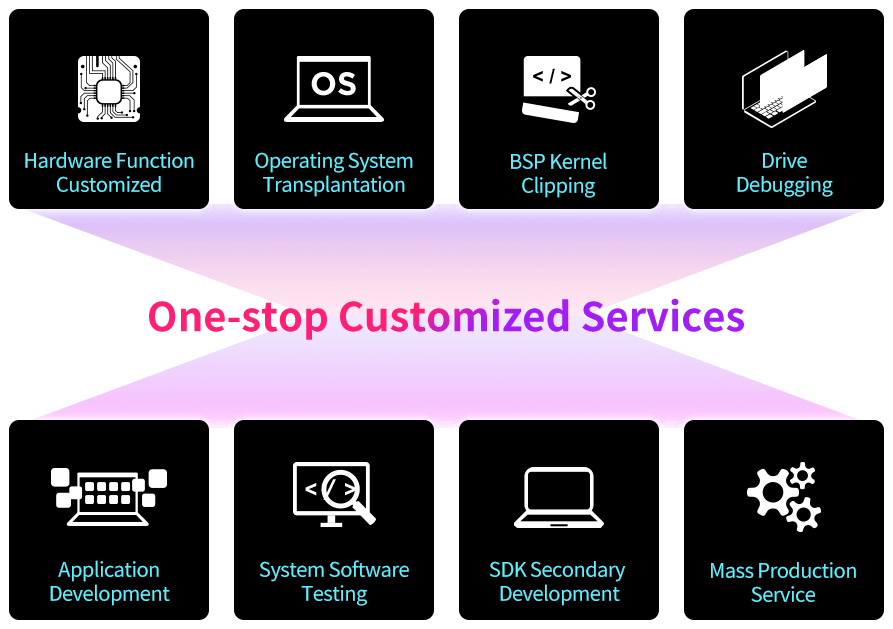 Wide range of application scenarios
The DB982 is an industrial-grade product customized for smart TV, smart projection,
ultra-HD commercial display, and smart video, meeting users' individual and diversified needs for ultra-high definition video, recording while watching, and picture-in-picture display.