DS-3568 intelligent self-service terminal motherboard
High-performance quad-core processor Dual Gigabit LAN/WiFi/Bluetooth Rich display and expansion interface Integrated virtual gateway communication technology Support Linux/Android system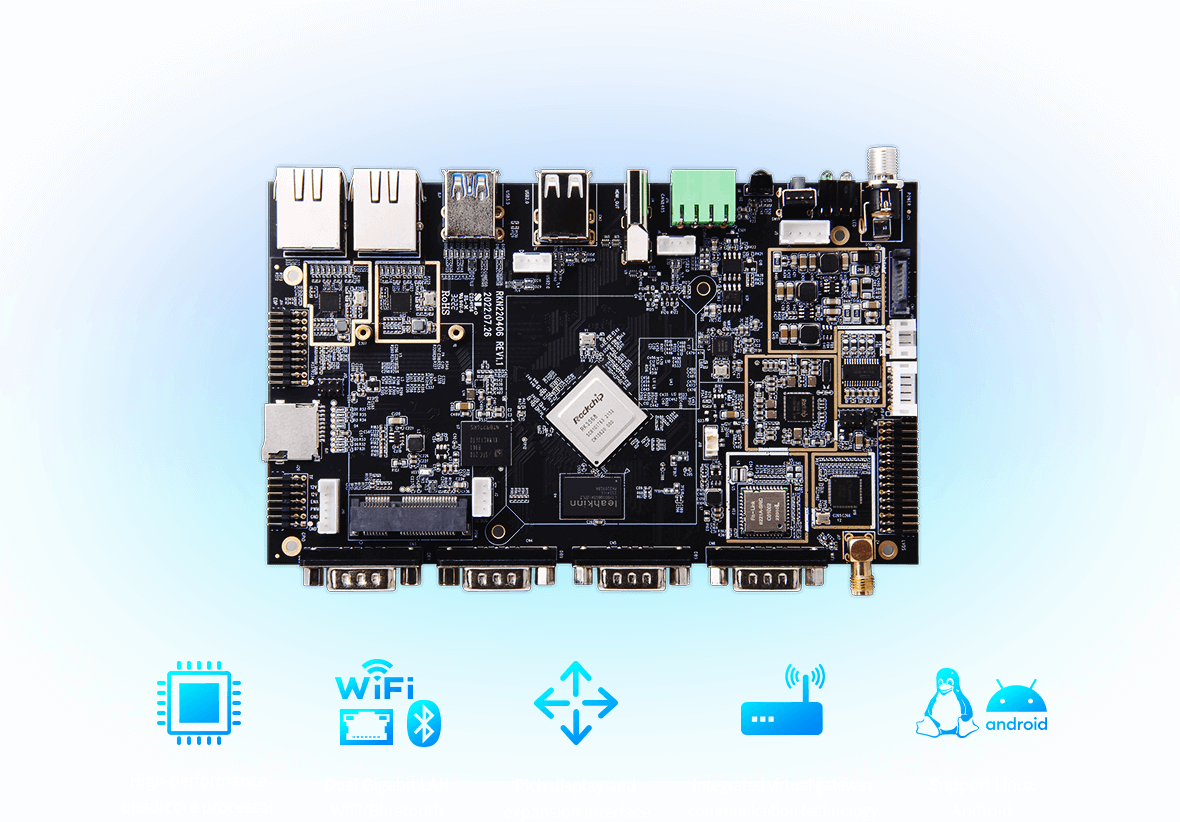 Super powerful quad-core 64-bit processor
DS-3568 adopts RK3568 quad-core 64-bit Cortex-A55 processor with 22nm advanced process technology and main frequency up to 2.0GHz, while providing 1 Tops AI algorithm and supporting one-click switching of mainstream architecture models such as Caffe/TensorFlow to meet customers' needs for rapid implementation of deep learning projects.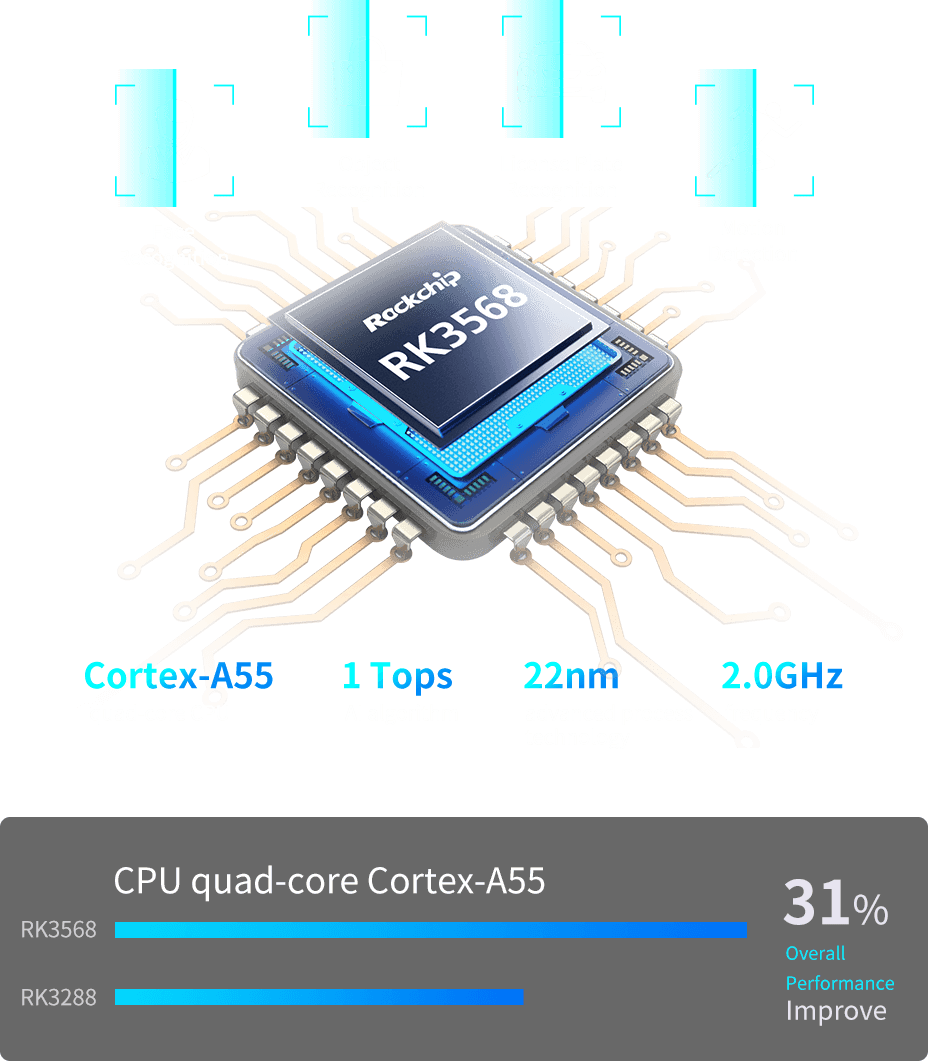 Dual Gigabit Ethernet ports, virtual gateway communication technology
Equipped with dual Gigabit network interface, 2.4G/5.8G dual-band WiFi, Bluetooth, 4G communication module, combined with virtual gateway technology to achieve self-organization and efficient transmission of internal and external network data, extended integration of DTU and NVR-related functions to meet the needs of NVR, DTU, industrial gateway and other multi-network transmission.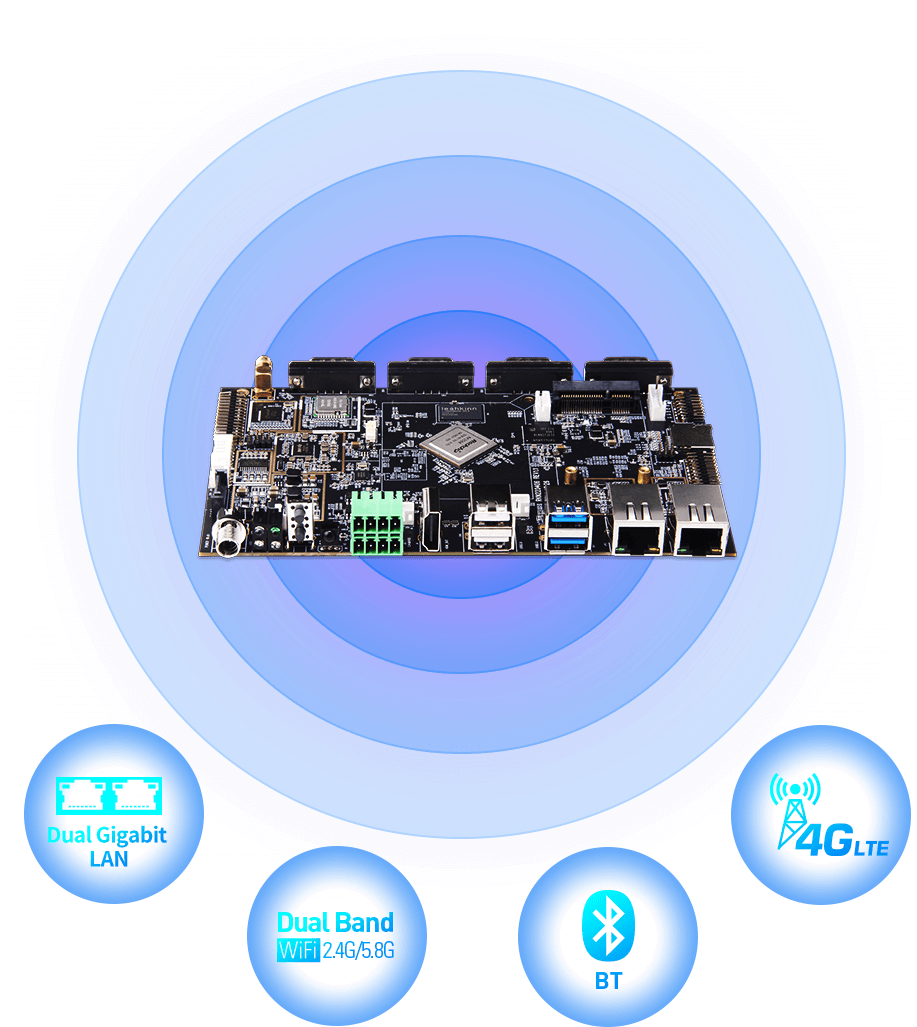 Rich expansion interface to meet the needs of a variety of scenarios
On-board 4-way zinc alloy RS232/TTL (DB9) precision interface
1 RS485 electrification interface;
One CAN bus communication interface and multiple GPIO interfaces to meet more application control requirements.
Supports expansion of SATA3.0 SSD/HDD and multiple USB/webcams for massive surveillance video local loop storage, remote preview, and video playback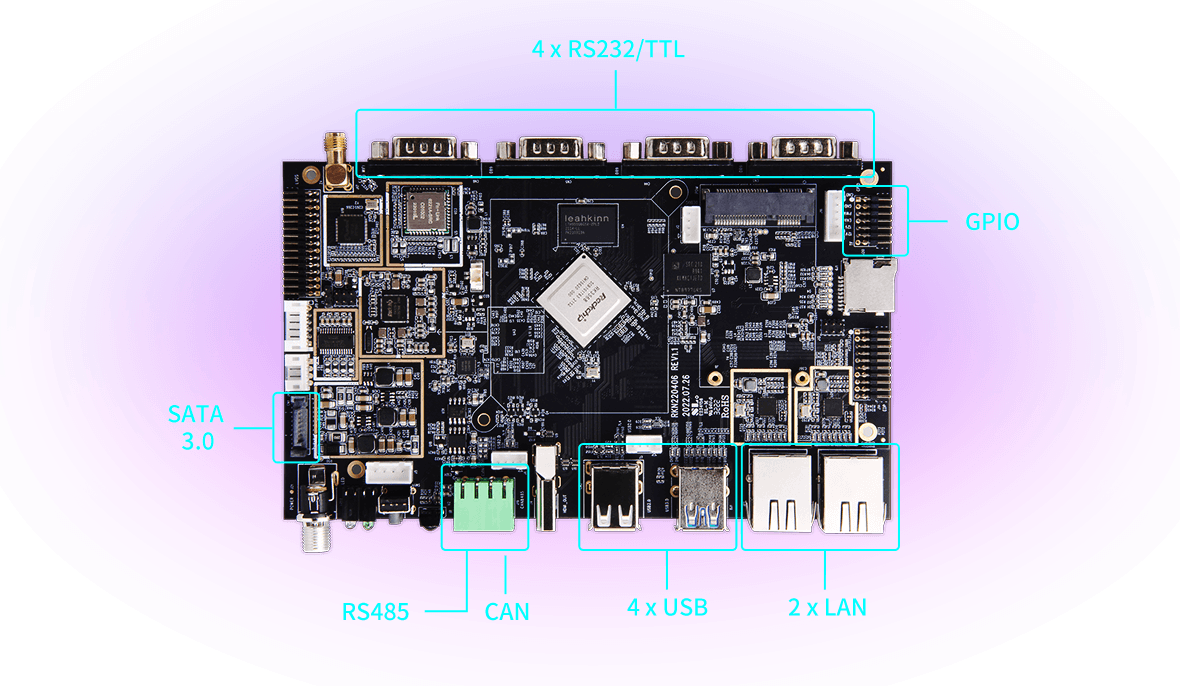 Rich display interface, 4K video decoding
With a variety of video output interfaces such as HDMI, LVDS and EDP, support multi-screen display, multi-screen different display, multi-screen rotating splicing, maximum support for 4KP60 resolution, H.264/VP9/VP8 multi-way video source decoding at the same time.
Support Android & Linux multi-system
It supports Android 11.0, Debian 10, Ubuntu and other operating systems to meet customers' diverse customization needs and provide a safe and stable system environment for terminal product development.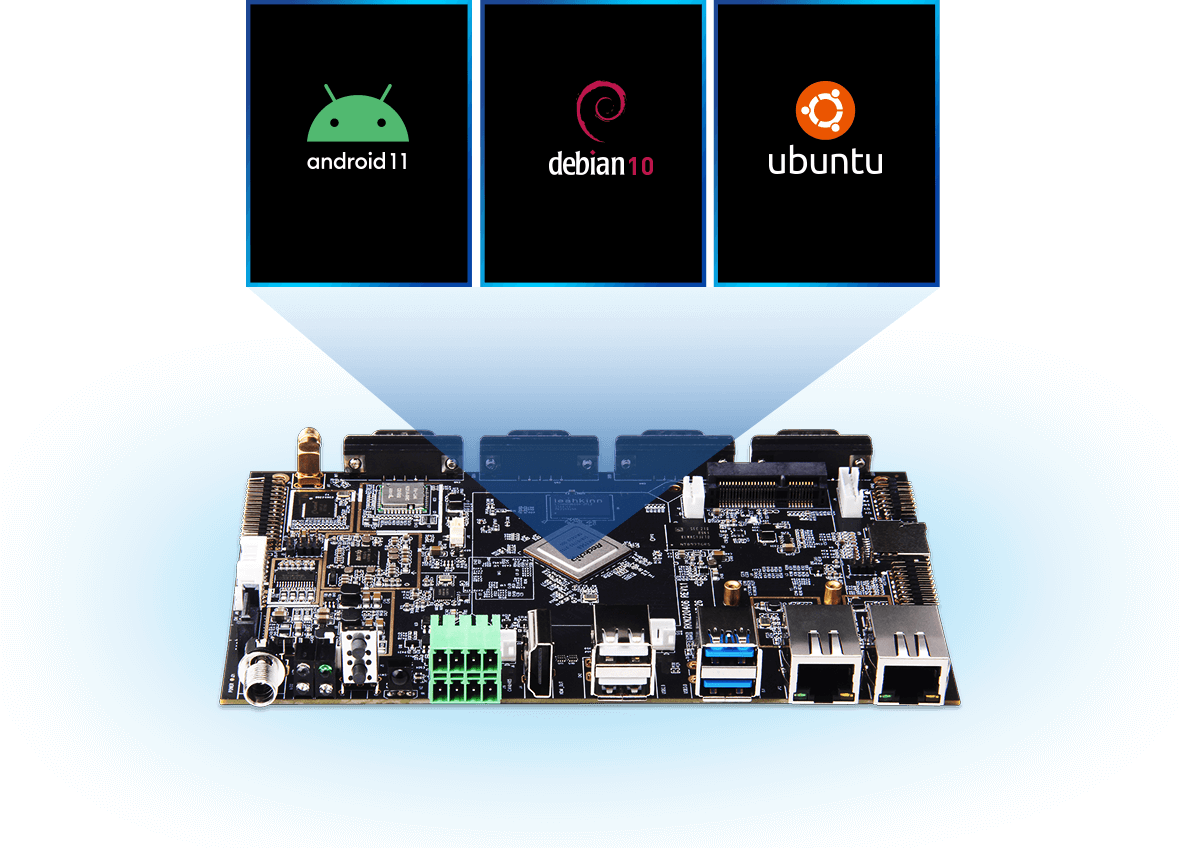 Industrial-grade protection, suitable for a variety of outdoor scenes
DC 9~24V wide voltage power supply design, independent hardware watchdog + RTC, standard EMC and ESD protection design.
Industrial-grade protection standard, to ensure safe and reliable operation in the harsh outdoor environment of the equipment.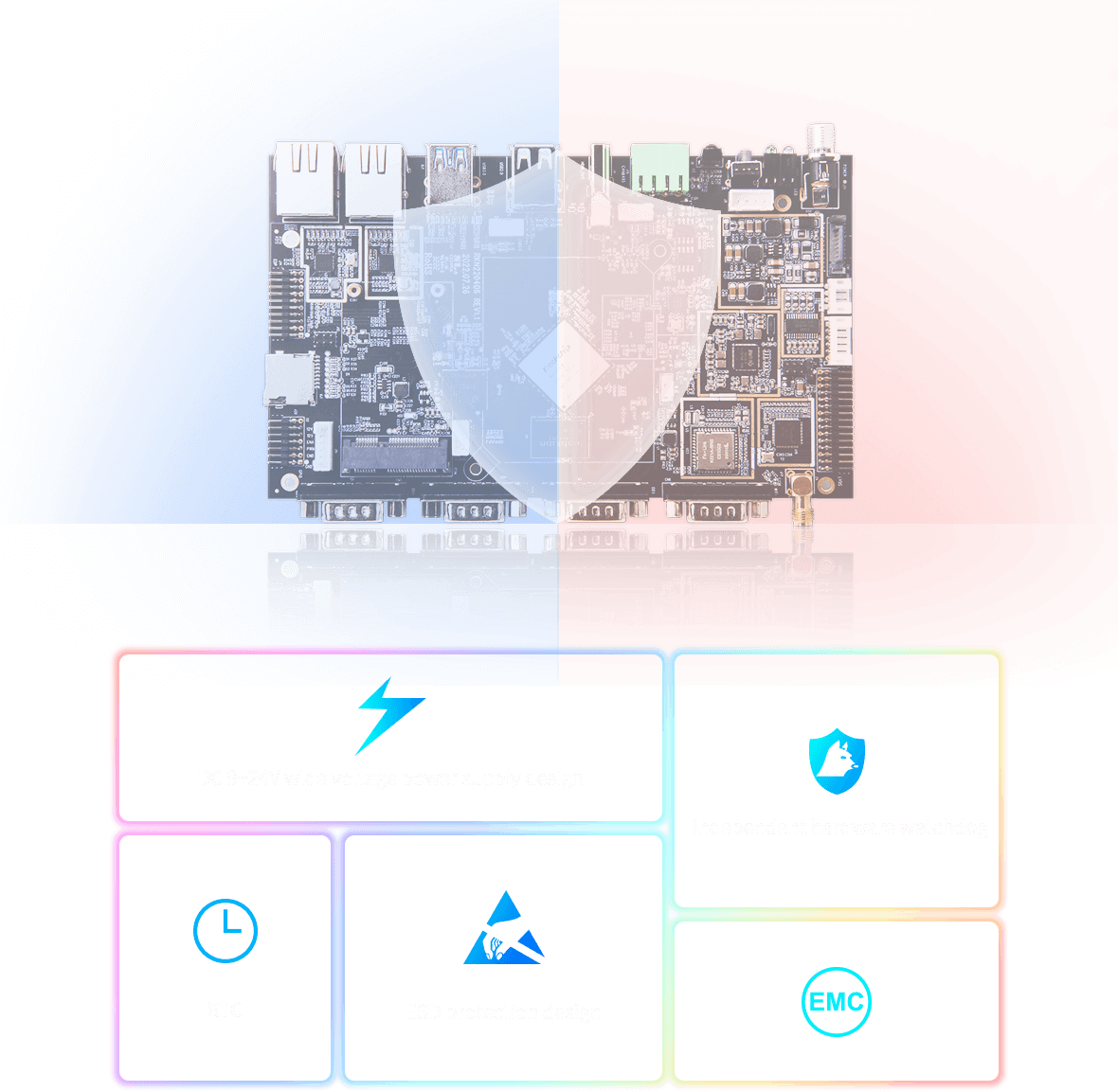 More than hardware, a full range of one-stop customized services
With 25 years of technical R&D precipitation of ARM products and partner resources, Geniatech not only provides customers with hardware function customization design, but also provides one-stop consulting services such as cross-SOC platform OS porting, BSP kernel cutting and driver development, scenario-based application software development, overall system software testing services, and perfect SDK secondary development interface, etc. With the company's own nearly 30,000㎡ production plant, we can help customers greatly shorten the cycle from product selection, R&D project, small volume trial production to mass production delivery.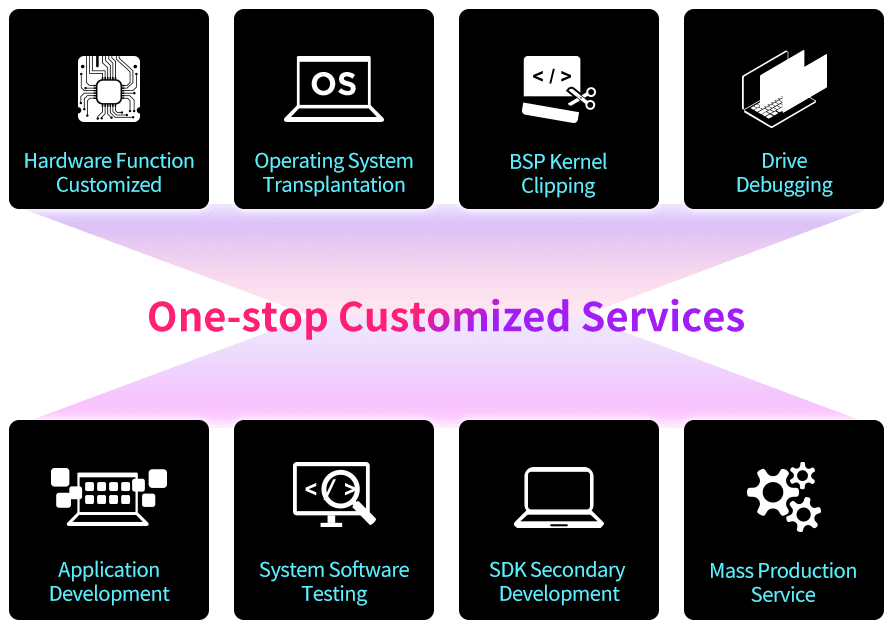 Wide range of application scenarios
DS-3568 is a custom-developed industry motherboard for smart logistics, smart security, smart business display, AIoT field, which can be widely used in smart express cabinets, smart retail terminals, smart power exchange cabinets, smart NVR, smart cloud terminals, industrial control control, IoT and other fields.