Multiprocessor processor
Wireless M-Bus, wired M-Bus
Balanced power consumption
Industry-leading energy efficiency, super fast wake up speed
Extensible
Rich interfaces can be supported ZigBee3.0 ,Z-Wave,BLE5.0 , LoRa terminal ,LTE cat, RS232/485,M-Bus
No distance restriction
With 4G, there is no limit to the wireless transmission distance between two points.
Safety performance
Independent hardware encryption accelerator, true random number generation terminal, enhance the privacy of data transmission.
Automatic error correction
Strong error correction ability, can take the initiative to correct the interfered packet, greatly improve the transmission reliability.
Support 4G/LTE Internet access and data transmission functions; Support Geniatech defined compatible interface:
GT-IoT interface(support ZigBee3.0, Z-Wave7, LoRa terminal, BLE, etc.)Compatible with several common module interfaces at home and abroad.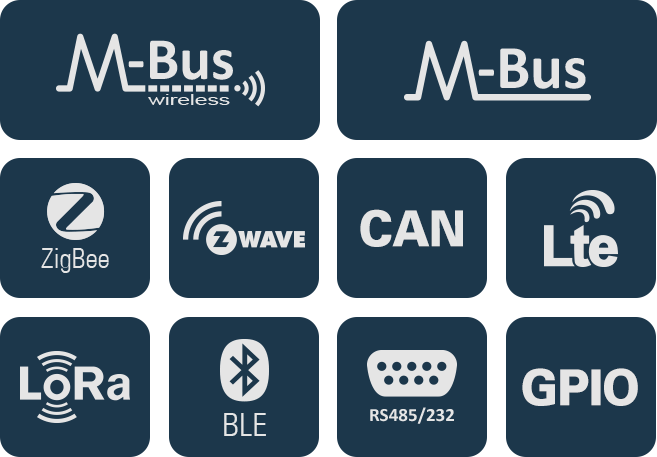 Rich IO Acquisition Interface
Data acquisition function adopts standard M-BUS to configure, read and control IO module, which can be read by IO, M-BUS 232/485
serial port or by And has rich read instructions and configuration functions, Collected data is transmitted via LTE.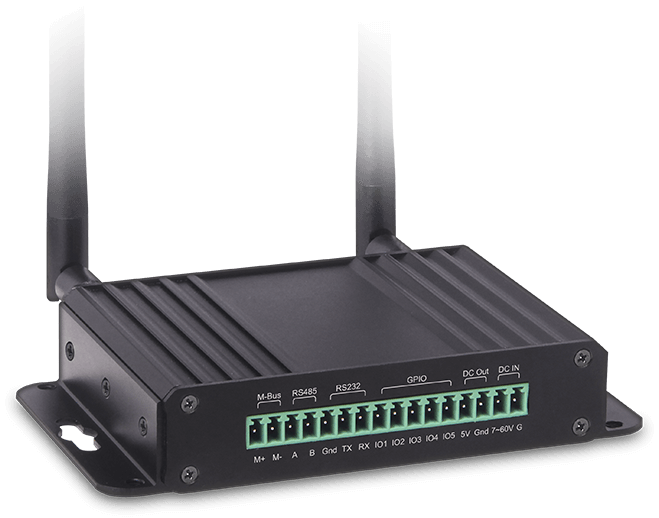 Industrial Grade Sesign with High Reliability
Balanced power consumption, industry-leading energy efficiency, super fast wake up speed 7~60V wide voltage design, -40~+85℃ wide temperature design;
Isolated RS232 or RS485 design, 15 kV ESD protection;Software and hardware watchdog, once found abnormal, the module will automatically restart within 1 second, and resume normal operation;
It is suitable for wired meter reading, wireless meter reading, sensor protocol forwarding, mine, oil well, water conservancy monitoring,
intelligent agriculture, intelligent transportation, intelligent factory, industrial control, building monitoring, medical industry, hotel and other industries.