High-Performance AI System-on-Module with RK3588
SOM3588 is a powerful system on module featuring the RockChip RK3588 flagship chip with an integrated 6Tops NPU and quad-core Mali-G610 MP4 GPU. It's expandable with rich display and industry application interfaces, and a customized carrier board and open source SDK for efficient secondary development. Supporting various operating systems, including Android, Ubuntu, Debian, Buildroot, and RT Linux, it provides strong performance, stability, reliability, and scalability for AI application scenarios. This versatile SOM is ideal for edge computing, artificial intelligence, cloud computing, VR/AR, blockchain, smart security, smart industrial control, smart home, and more.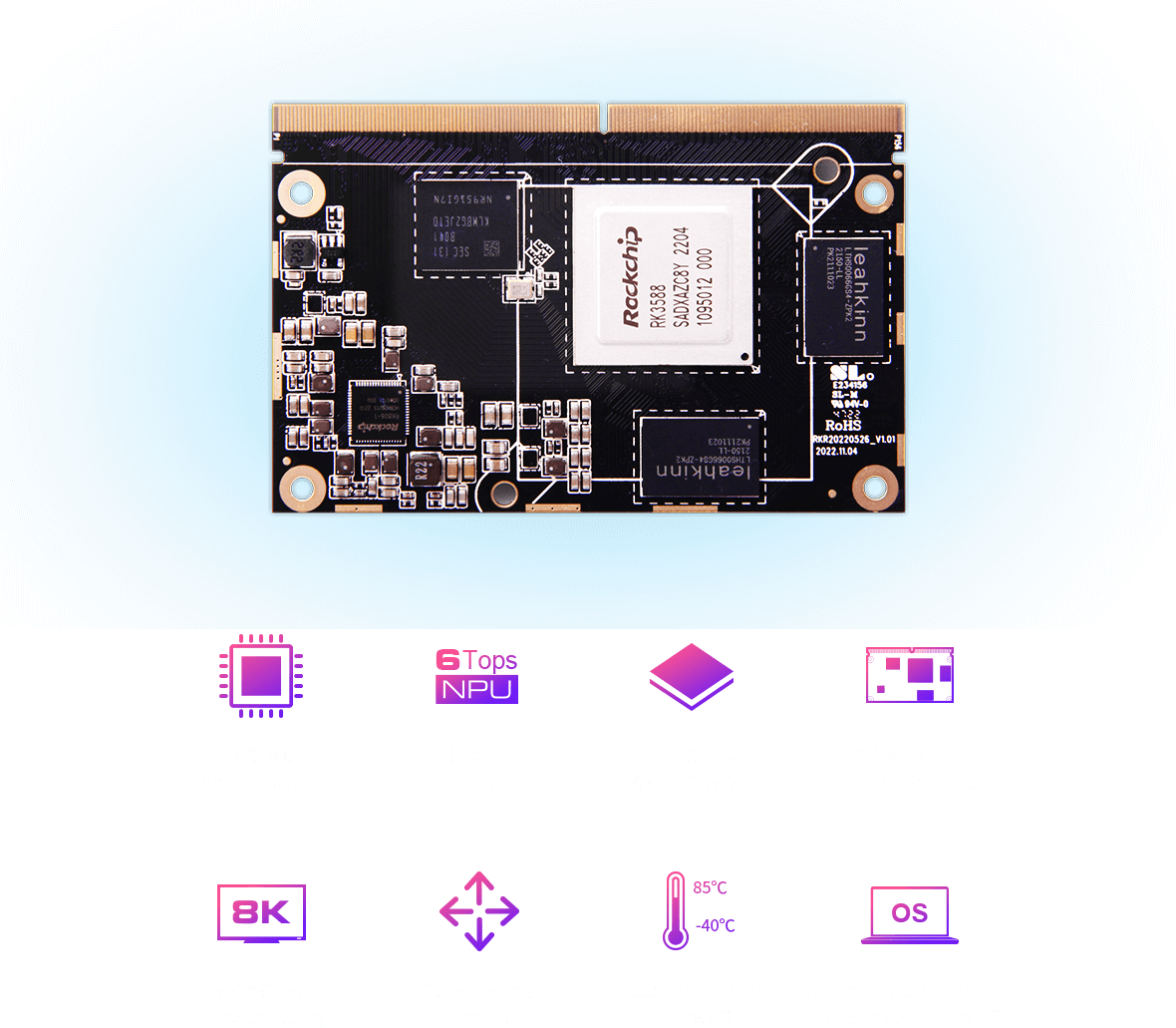 A new generation of octa-core flagship processors
With RK3588 octa-core 64-bit flagship processor, integrated ARM Mali-G610 MP4 quad-core GPU, and built-in 6TOPs AI NPU. Designed to support mainstream deep learning frameworks in the market, it delivers enhanced performance for a wide range of AI application scenarios, opening up a world of possibilities for your products.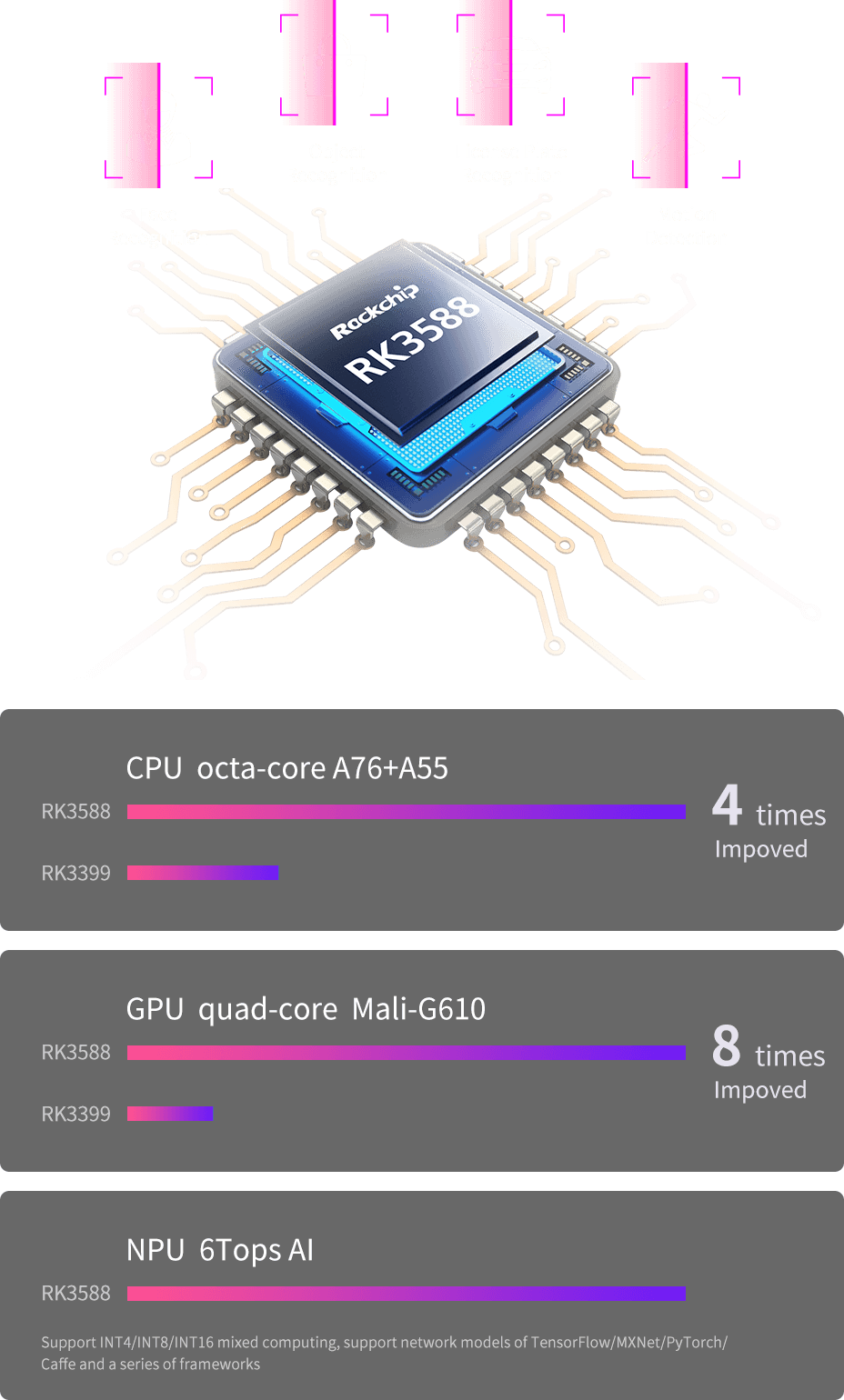 Unleash 8K video and four-screen HD display
Supports seamless 8K video output and 4K video input, allowing for up to four different displays.
Perfect for a wide range of high-definition, multi-screen interactive display scenarios.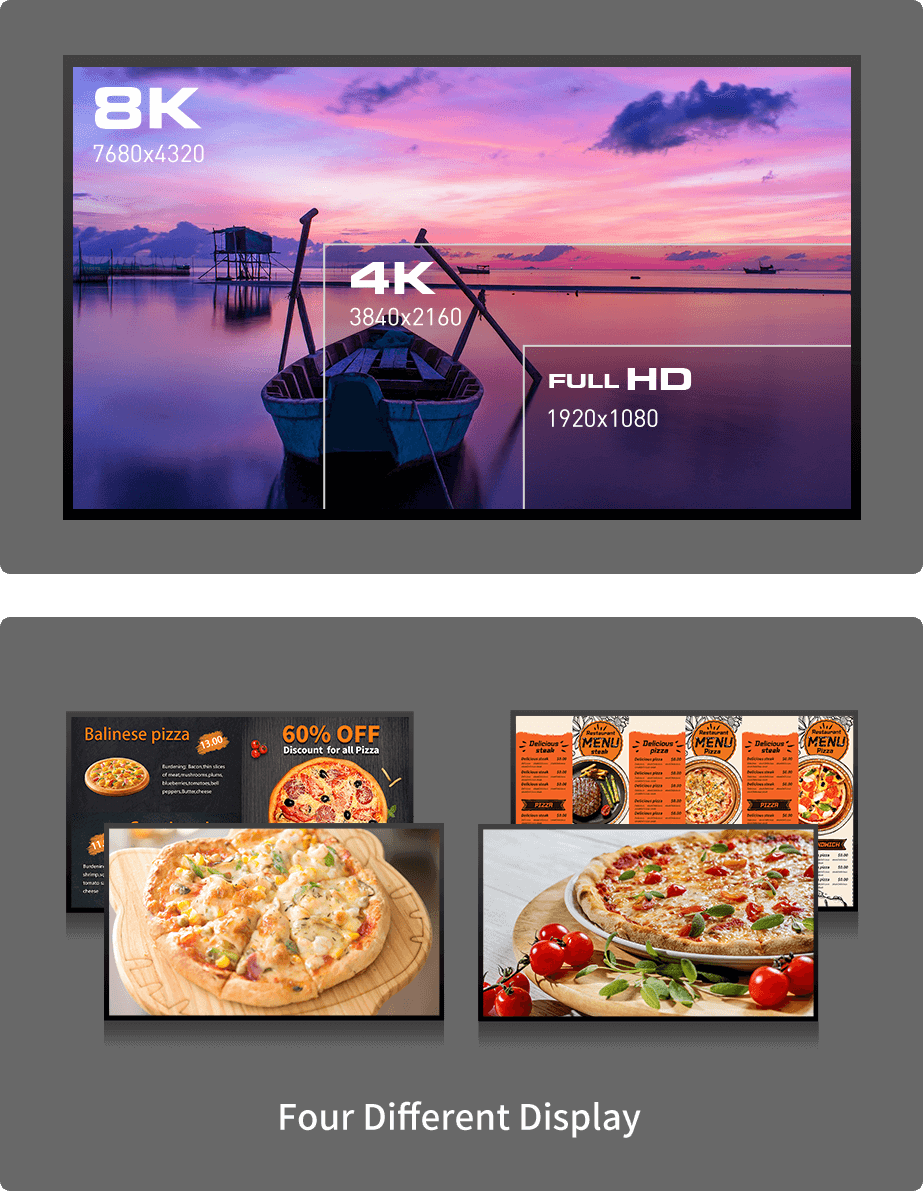 Ample Storage Capacity: Up to 32GB RAM and 128GB eMMC
With a maximum memory capacity of 32GB and high-speed storage of up to 128GB eMMC, the SOM3588 provides a superior storage option that exceeds previous memory capacity limits. The solution delivers faster response times and is ideal for meeting the demands of applications that require large memory and storage capacities.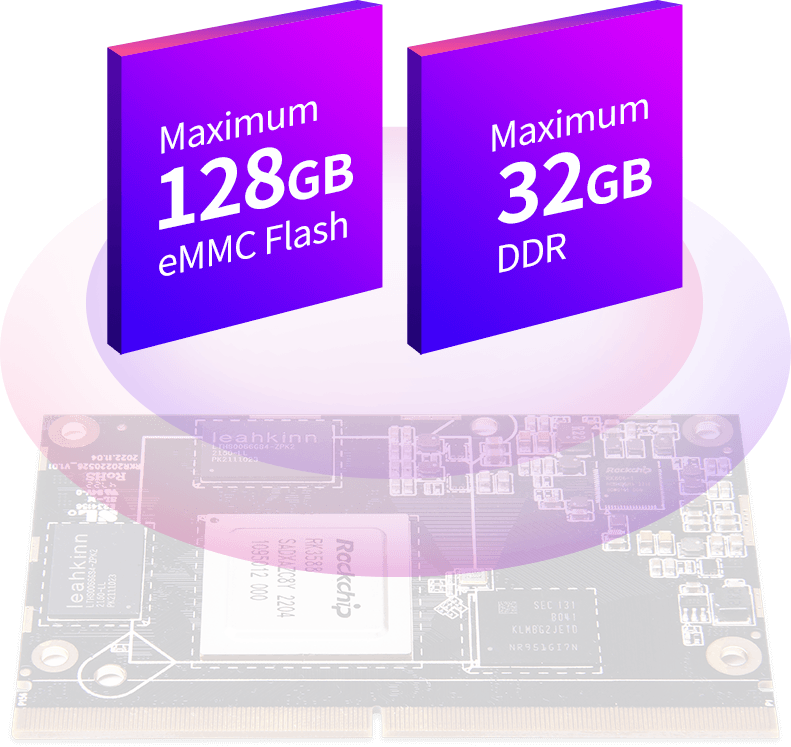 Provides a full range of one-stop customized services, more than hardware​
Geniatech has ARM product technology research and development precipitation and partner resources over 25 years. We not only provide customers with hardware function customized design, but also provide one-stop consulting services such as cross-SOC platform operating system transplantation, BSP kernel clipping and driver development, based on scenario application software development, overall system software testing services, and complete SDK secondary development interface. With the company's own production plant of nearly 30,000 square meters, It helps customers greatly shorten the cycle from product selection, research and development project, small trial production to mass production delivery
Industrial-grade products for reliable performance in harsh environments
Our optional industrial-grade processors and components are tested and manufactured to meet strict industrial standards, ensuring the reliability, safety, and stability of our products in harsh environments. Our products can operate stably 24/7 without interruption, even in extremely cold temperatures as low as -40°C and high temperatures as high as 85°C. This makes them ideal for a wide range of industrial-grade applications in various harsh working environments.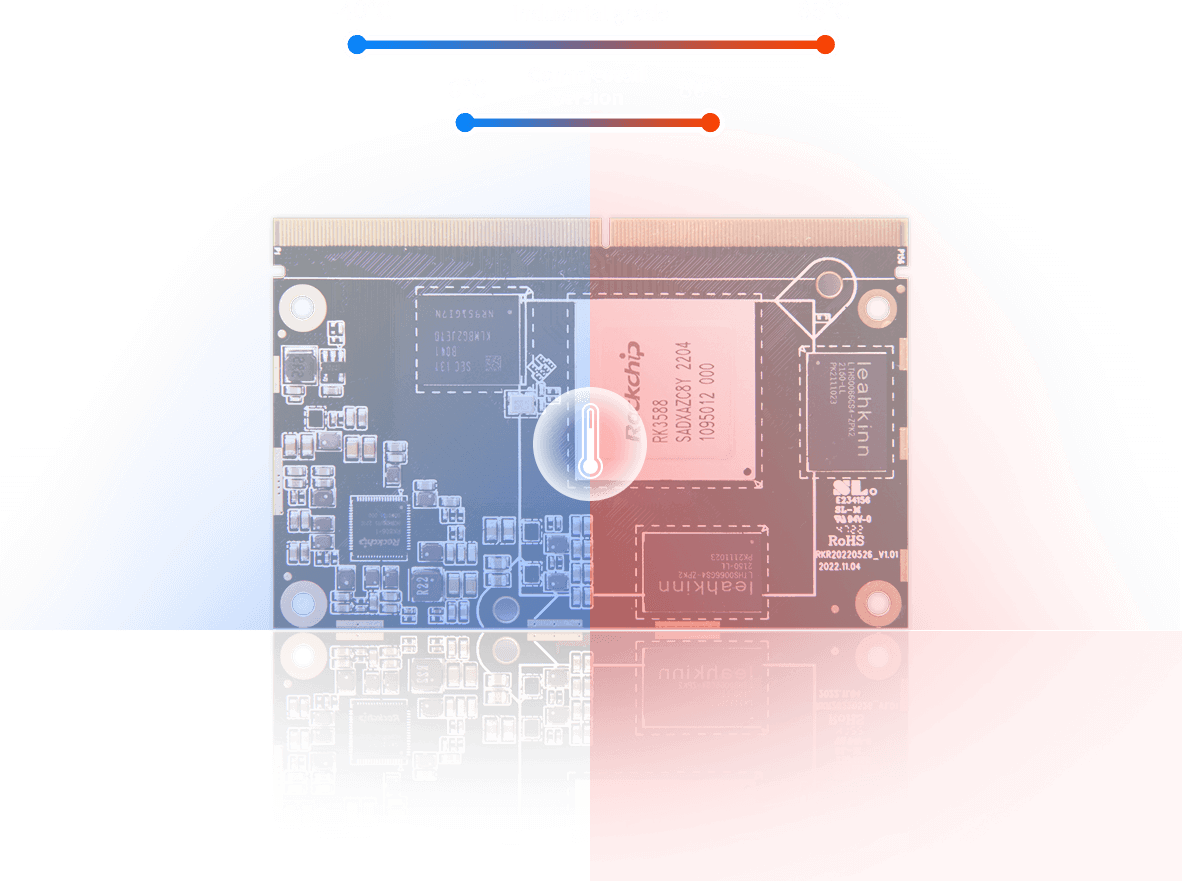 Multiple operating system support with open system architecture
SOM3588 supports multiple operating systems, including Android 12.0, Ubuntu desktop and server versions, Debian11, Buildroot, and RTLinux kernel. Its open system architecture also allows for deep customization of the Linux system kernel, enabling remote upgrade and management of the device and enhancing operation and maintenance efficiency.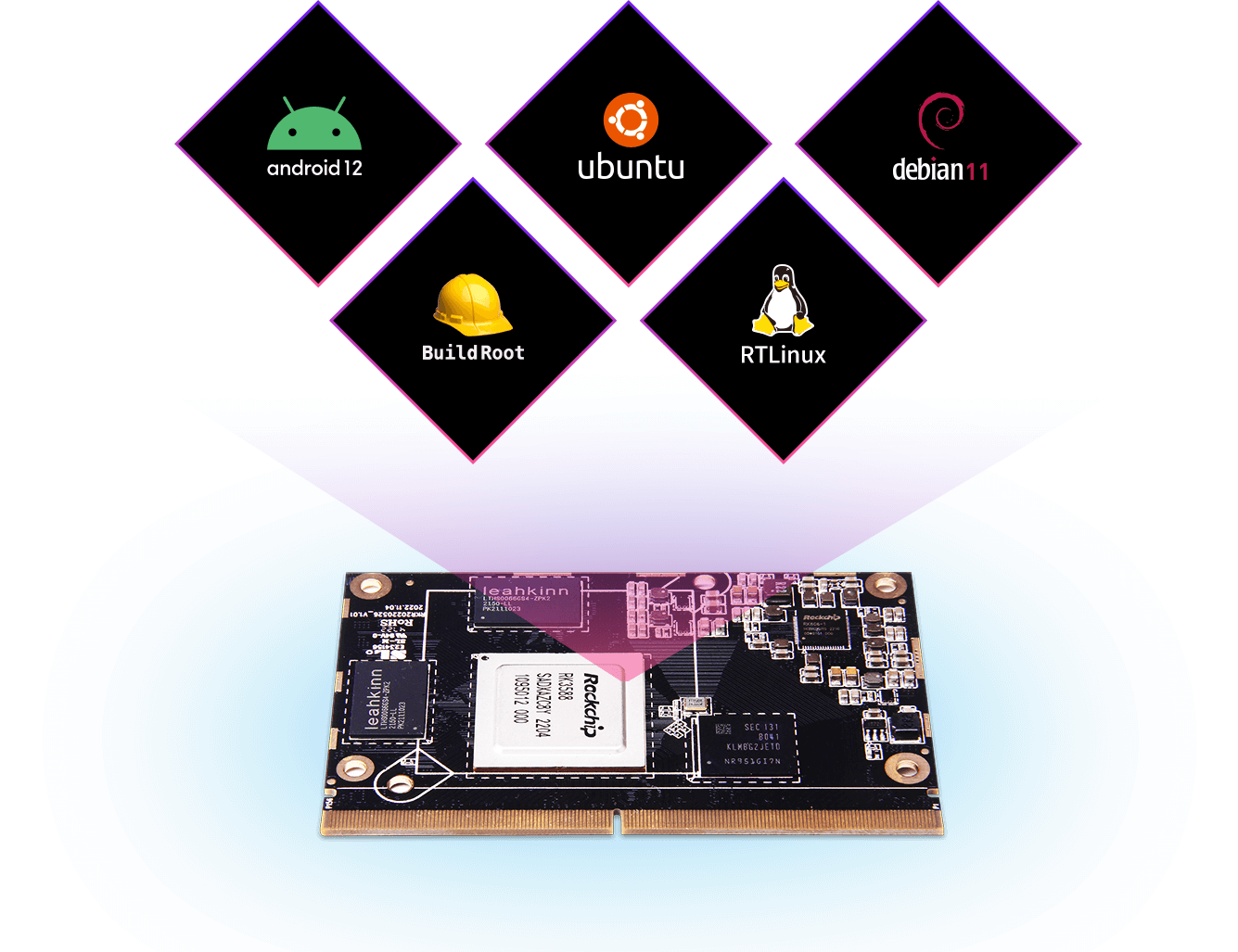 10-Year delivery period for extended product life cycle
The original main SoC, paired with a wealth of development resources, offers an ultra-long delivery period of 10+ years, with the added benefit of providing long-term, traceable Linux Kernel maintenance to support the product throughout its lifecycle.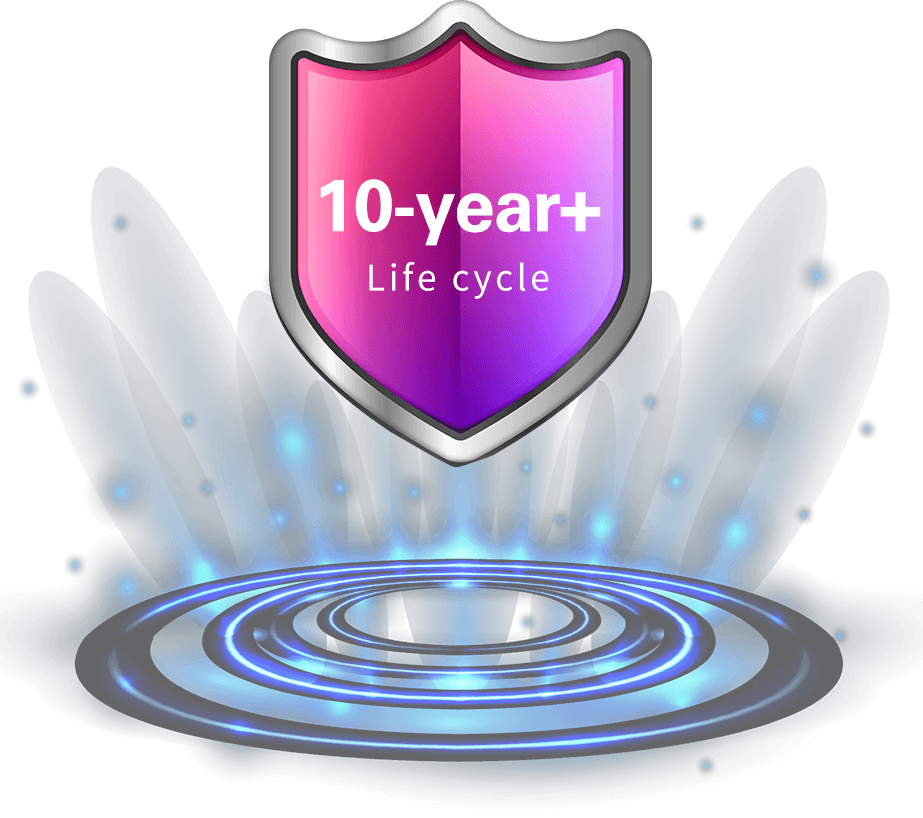 Provide perfect technical data for efficient secondary development
We offer a wealth of technical information, including PCB layout design materials, supporting source code, technical documentation, API interfaces, and SDK development tools. This comprehensive set of resources makes secondary development easier, more convenient, and more efficient. It helps our customers to quickly create customized products that are independent and controllable.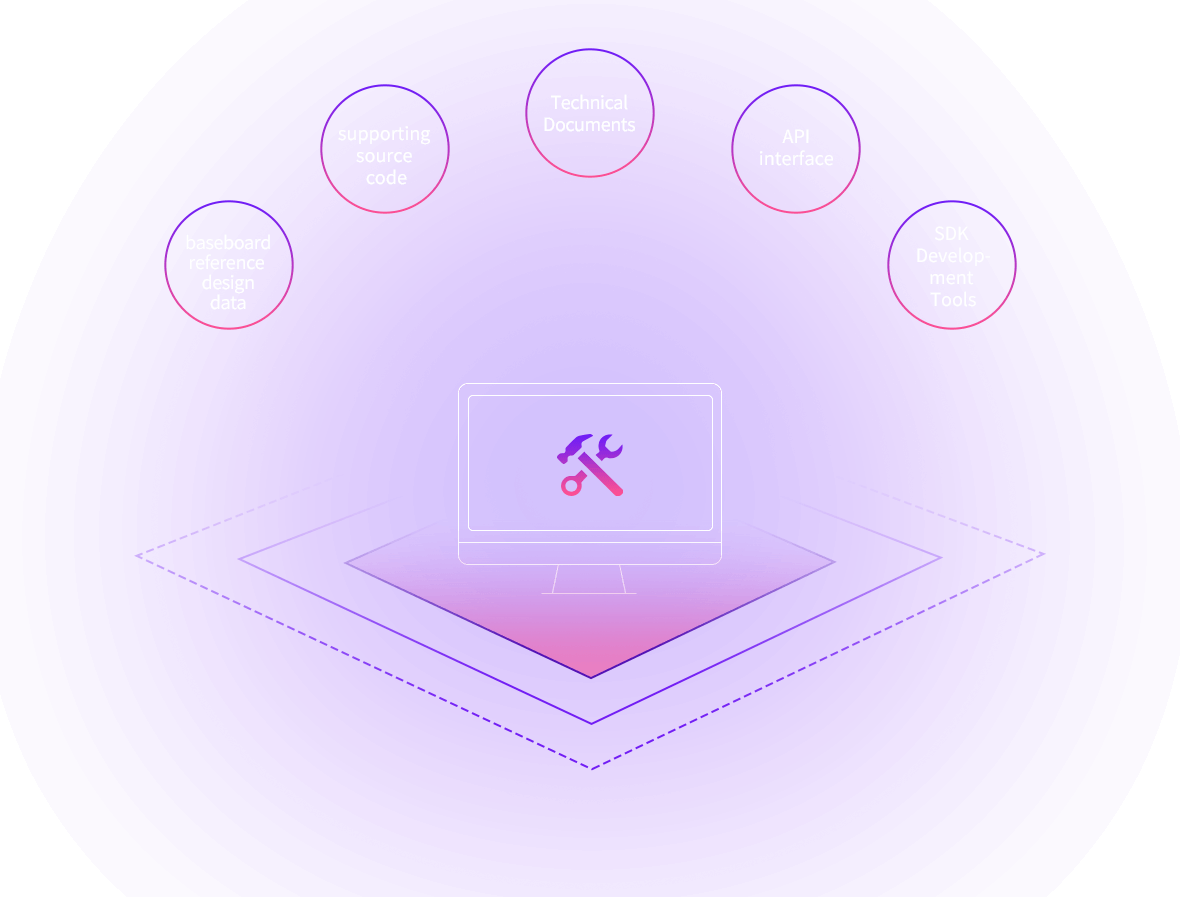 One-stop customized services beyond hardware
We provide not only hardware features and custom designs, but also one-stop customization services including OS porting, kernel trimming, software development, and system testing, to help customers quickly bring their products to market. With over 25 years of ARM product development and a self-built production facility spanning nearly 30,000 square meters, we can greatly shorten the product development cycle and help customers seize market opportunities.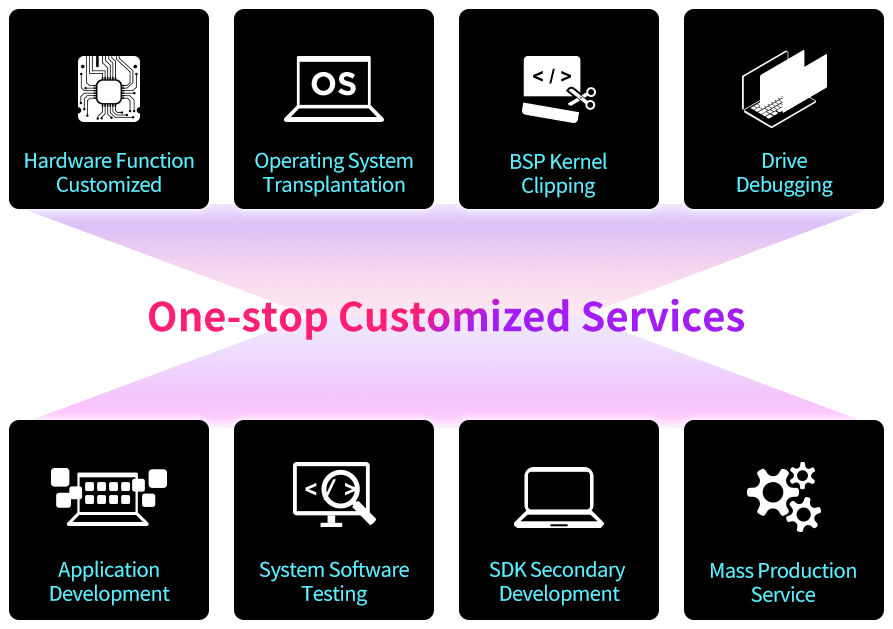 Wide range of application scenarios
It can be used in edge computing, artificial intelligence, cloud computing, VR/AR, blockchain, smart security, smart industrial control, smart home, etc.