RK3588 High Performance AI Development Board
Geniatech DB3588V2 is a high-performance AI development board featuring RockChip's RK3588 chip with integrated 6Tops NPU. Consisting of a SOM3588 and carrier board, equipped with various peripheral devices and interfaces for efficient secondary development. The board supports multiple operating systems and offers strong scalability, ideal for various AI application scenarios.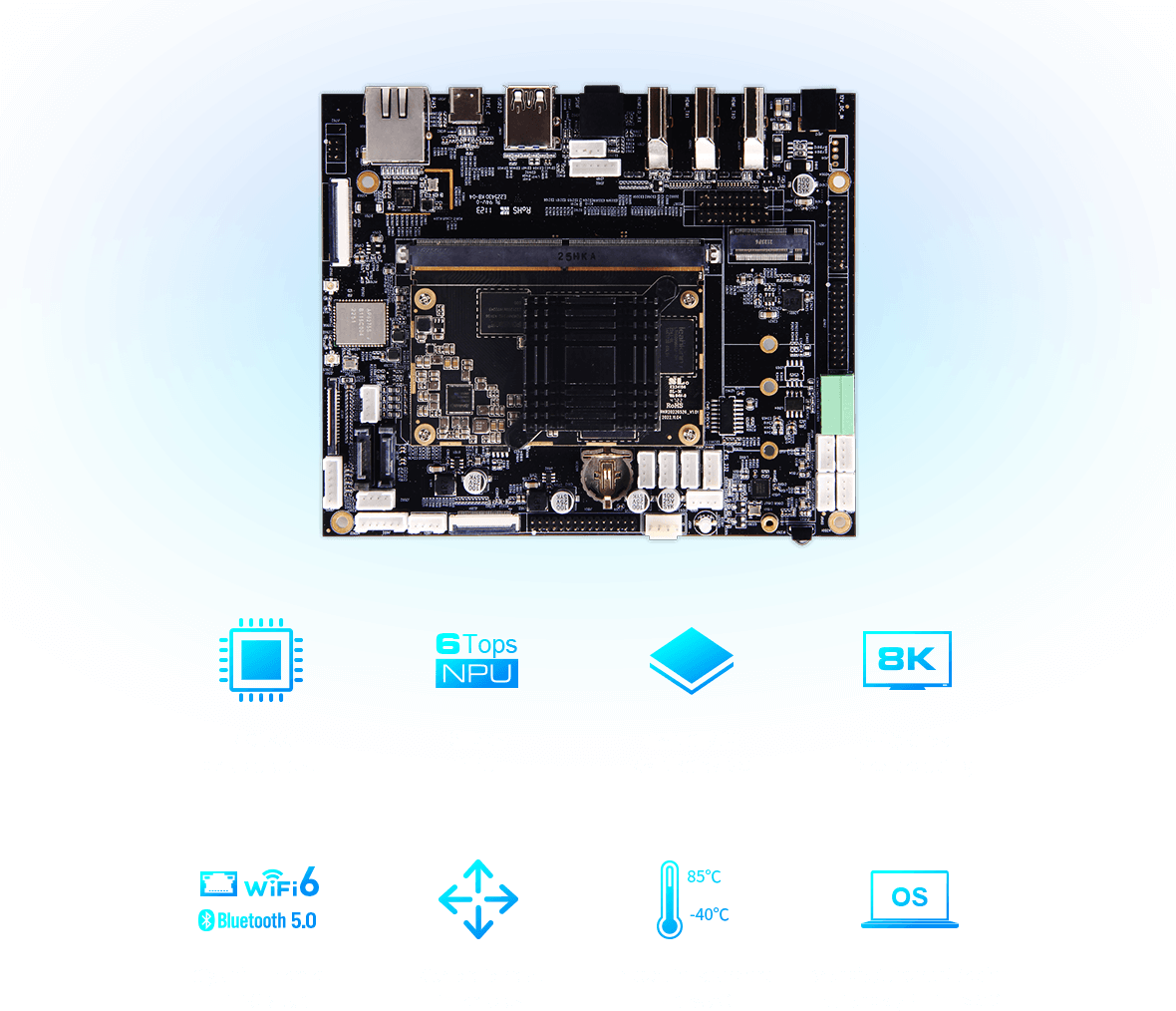 Powerful RK3588 Octa-core Processor
Experience computing excellence with DB3588V2's advanced RK3588 octa-core 64-bit flagship processor. Crafted with 8nm technology, it integrates an ARM Mali-G610 MP4 quad-core GPU and a 6TOPs AI NPU, ensuring optimal performance for AI applications.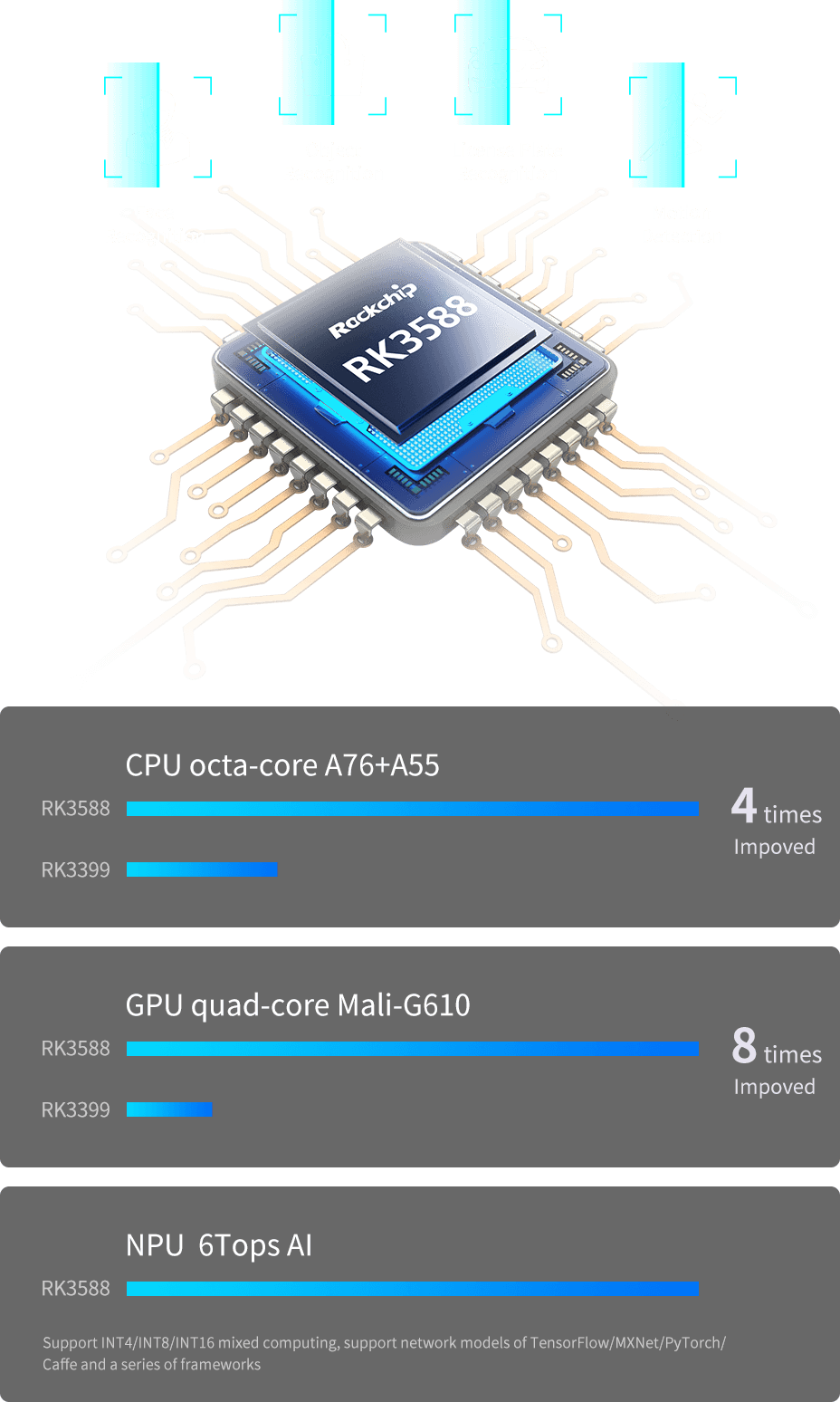 Up to 32GB memory and 128GB eMMC Storage
Empower your projects with up to 32GB of memory and 128GB of eMMC storage. Two SATA3.1 interfaces for expandable storage, catering to the needs of extensive memory and storage applications.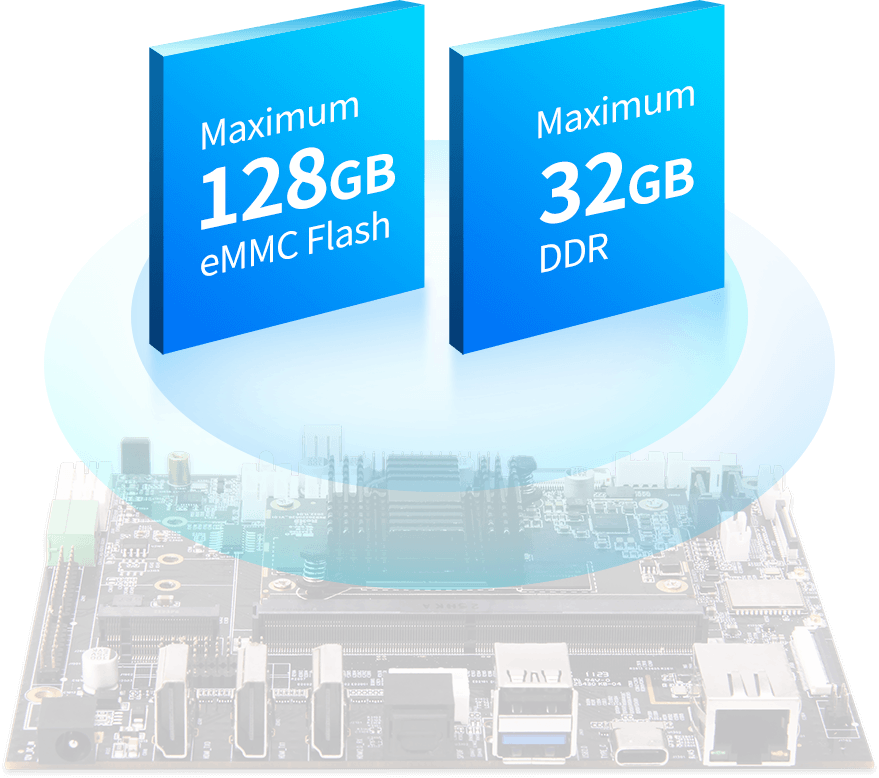 Rich video input and output interface support 8K@60fps output &4K@60fps input
DB3588V2 features an onboard 2-way HDMI 2.1, MIPI, LVDS, and eDP output interface, along with MIPI CSI and HDMI input interface,
which can simultaneously support multiple 8K@60fps ultra-HD video output and 4K@60fps video input.
The rk3588 solution also supports HD four-screen different display, making it ideal for multi-screen interactive displays.
Powerful peripheral expansion capabilities
DB3588V2 comes with powerful peripheral expansion capabilities, including SATA3.1, M.2, USB3.0, CAN, RS232, and more. Simplify project development with abundant connections.
Superb network communication capability
Stay effortlessly connected with Gigabit Ethernet, dual-band WiFi6, and Bluetooth 5.0. DB3588V2 adapts to different network requirements, making it ideal for both outdoor and indoor applications.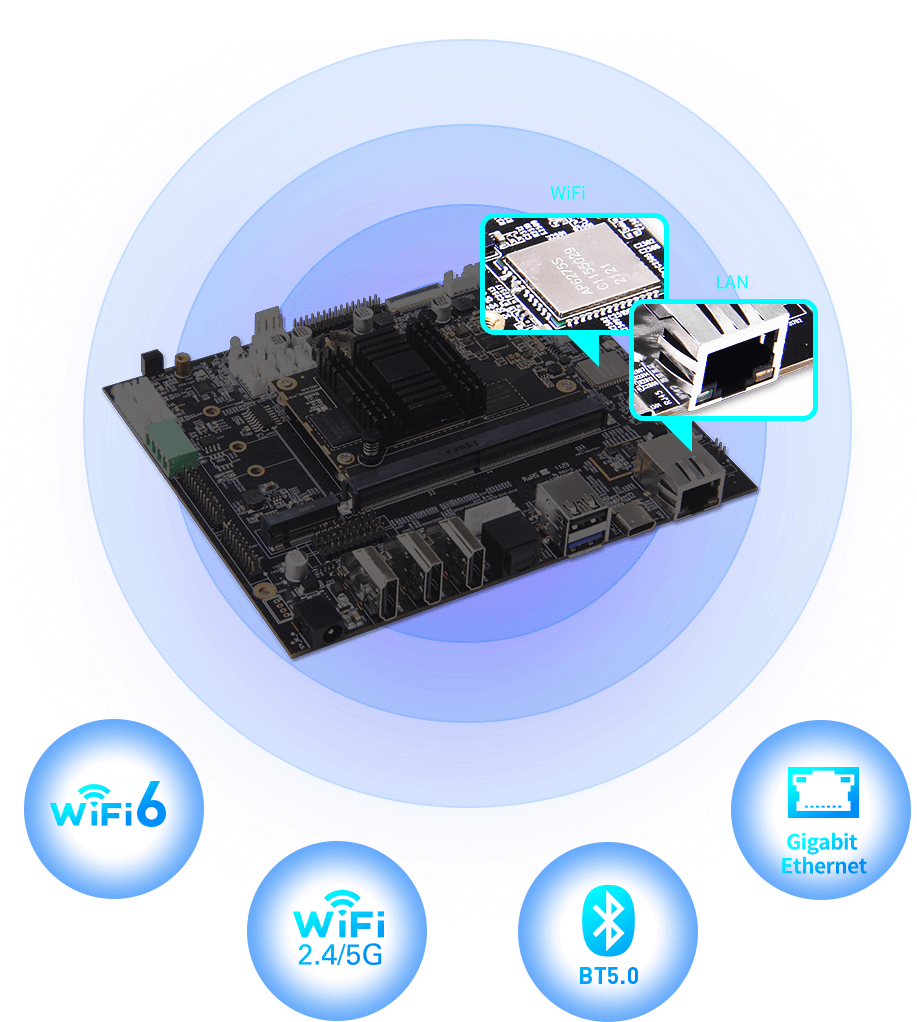 Industrial-Grade Products: Designed to Withstand Harsh Environments
DB3588V2 undergoes rigorous testing and manufacturing processes, meeting strict industrial standards to ensure reliability, safety, and stability in harsh environments. Operating 24/7 in temperatures ranging from -40°C to 85°C, it proves ideal for challenging industrial applications.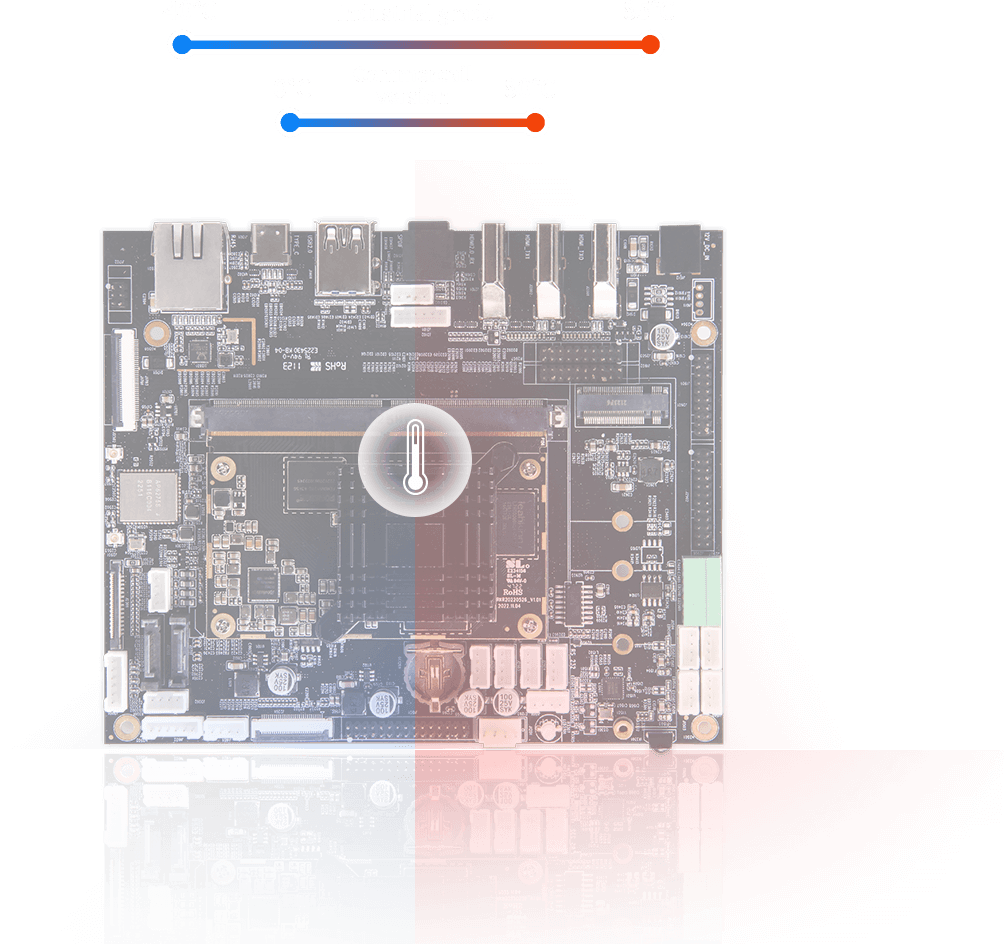 Open system architecture, supporting multiple operating systems
DB3588V2 supports multiple operating systems, including Android 12.0, Ubuntu (desktop and server versions), Debian11, Buildroot, and RTLinux kernel. Its customizable Linux kernel enables deep service layer development, allowing for remote upgrades and device management. This enhances later operation and maintenance convenience, improving overall efficiency.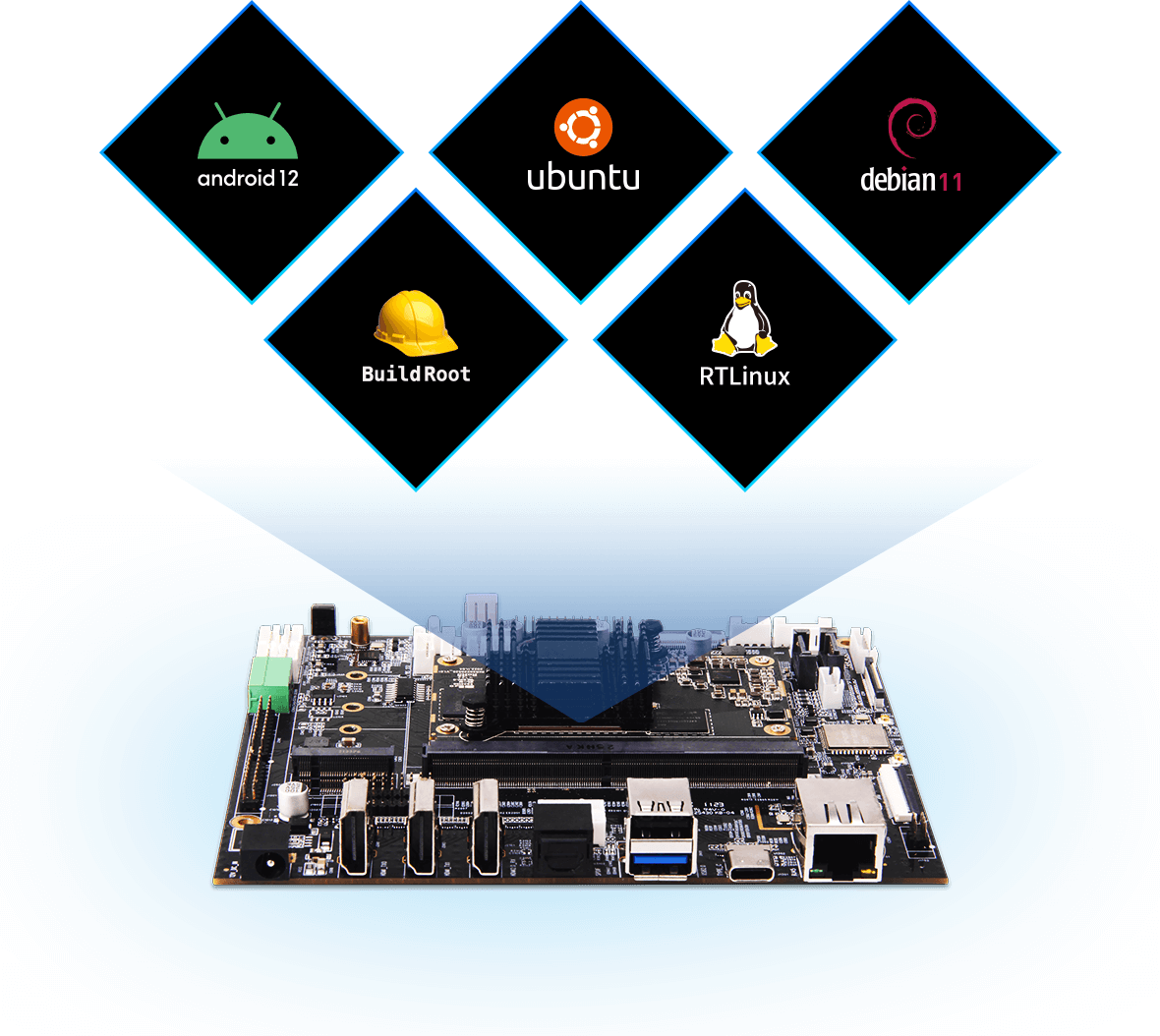 10-year delivery period for long product life cycle
DB3588V2 guarantees a 10+ years ultra-long life cycle. In addition, we provides traceable Linux Kernel maintenance throughout the product's entire lifecycle, ensuring long-term support and reliability.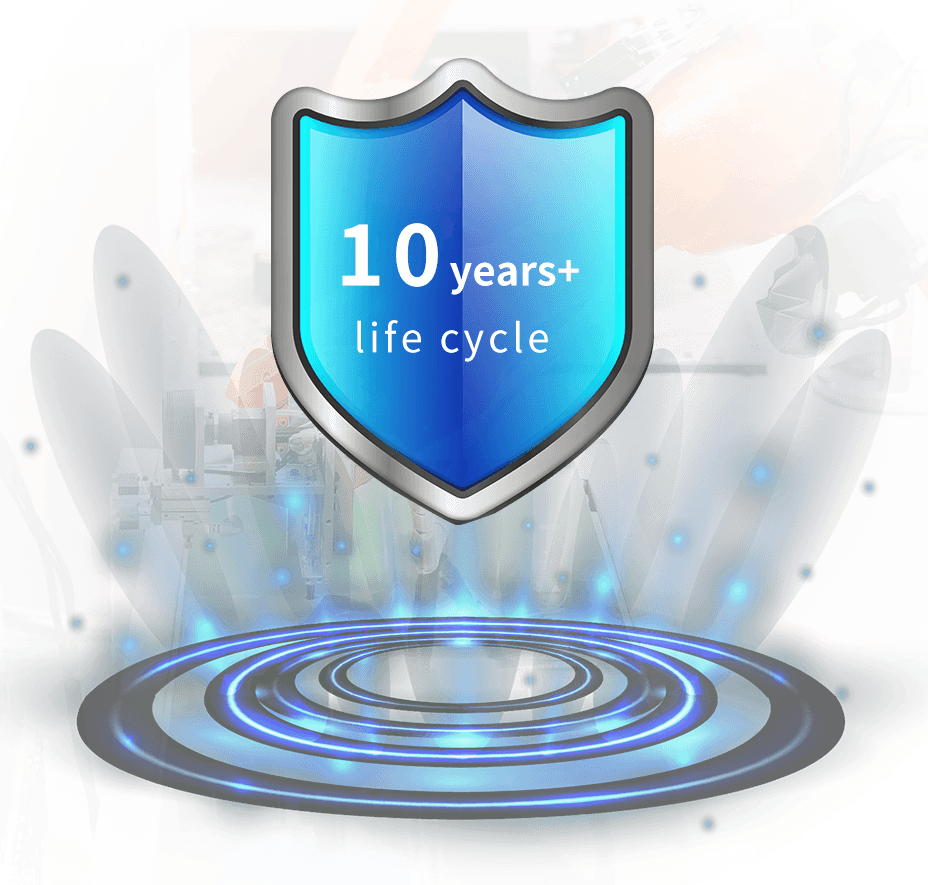 Provide perfect technical data for efficient secondary development
Accelerate your projects with comprehensive technical data, including baseboard reference design, source code, technical documents, API/SDK. This empowers efficient secondary development, enabling you to create bespoke solutions effortlessly.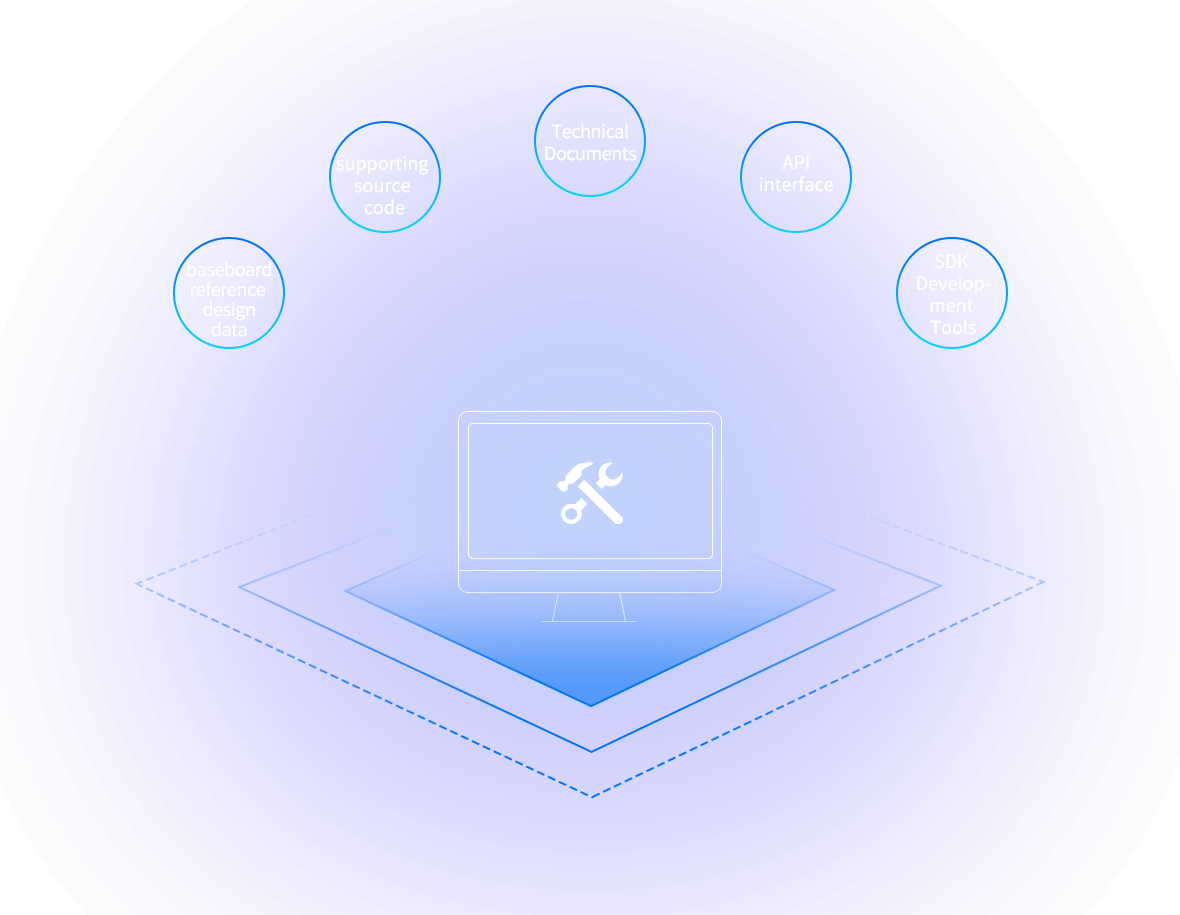 More than hardware, a full range of one-stop customized services
With 25 years of ARM R&D expertise and strong partner resources, Geniatech offers tailored hardware design and one-stop services, including OS porting across SoC platforms, BSP kernel cutting, driver debugging, system testing, scenario-based application software development and SDK/API. Our in-house production facility ensures improved product quality and an expedited cycle from product selection, R&D project, small trial production to mass production and delivery, helping clients seize market opportunities swiftly.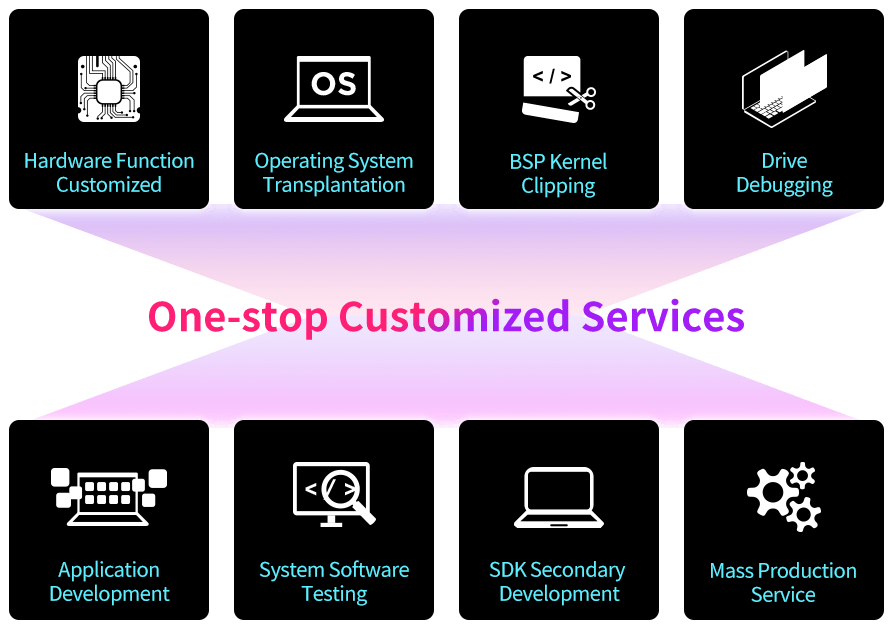 Wide range of application scenarios
DB3588V2 can be used in edge computing, artificial intelligence, cloud computing, VR/AR, blockchain, smart security, smart industrial control, smart home, etc.