Industrial PX30 core board
SoM-PX30 is based on Rockchip's industrial-grade 64-bit low-power PX30 chip, stamp-hole package core board with rich industry application interfaces, with the open backplane design materials and open source SDK provided by Geniatech. It supports multiple operating systems and has powerful hard decoding capability, providing strong performance, stable and reliable, scalable product support for various industries and industrial application scenarios, and can be widely applied to IoT devices, vehicle central control, entertainment and gaming devices, commercial display devices, smart security, smart industrial control, smart home and other fields.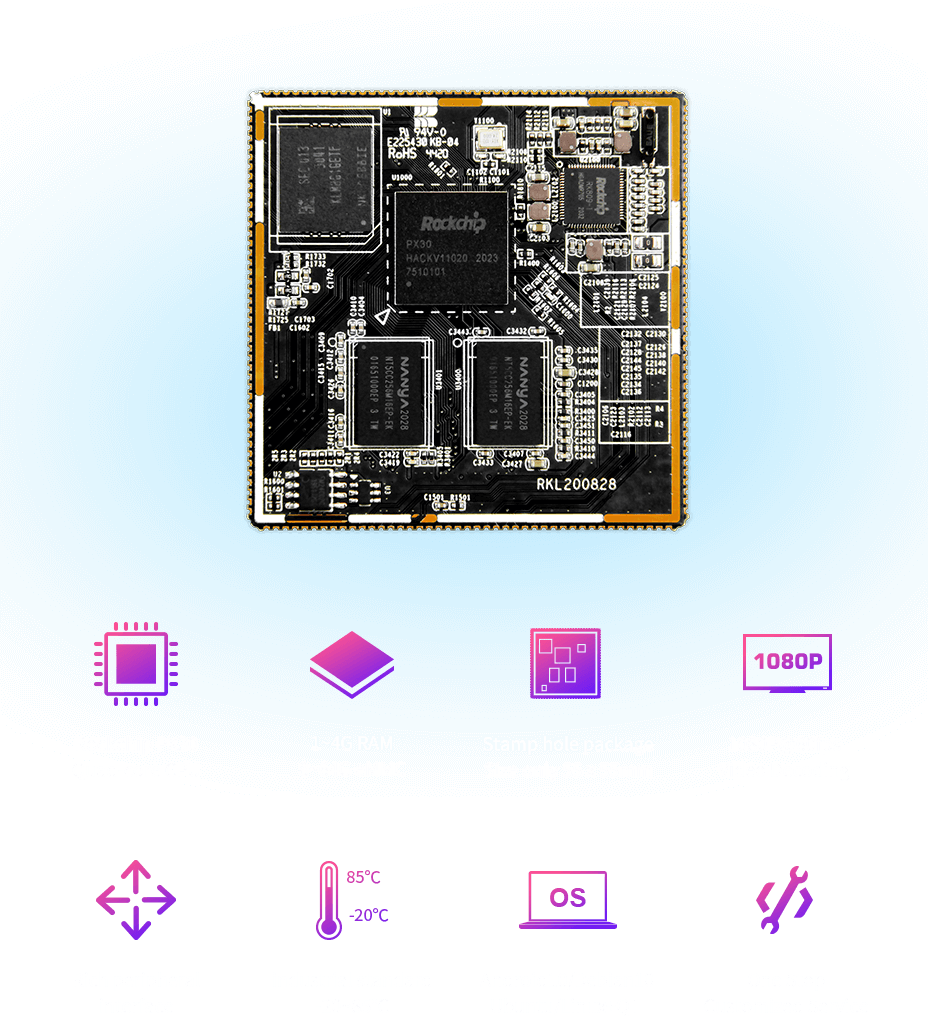 With PX30 industrial-grade 64-bit low-power processor, quad-core Core-A35 and integrated ARM Mali-G31 MP2 GPU, it has powerful hard decoding capability, which can bring better performance for various industries and industrial application scenarios and give the product more imagination.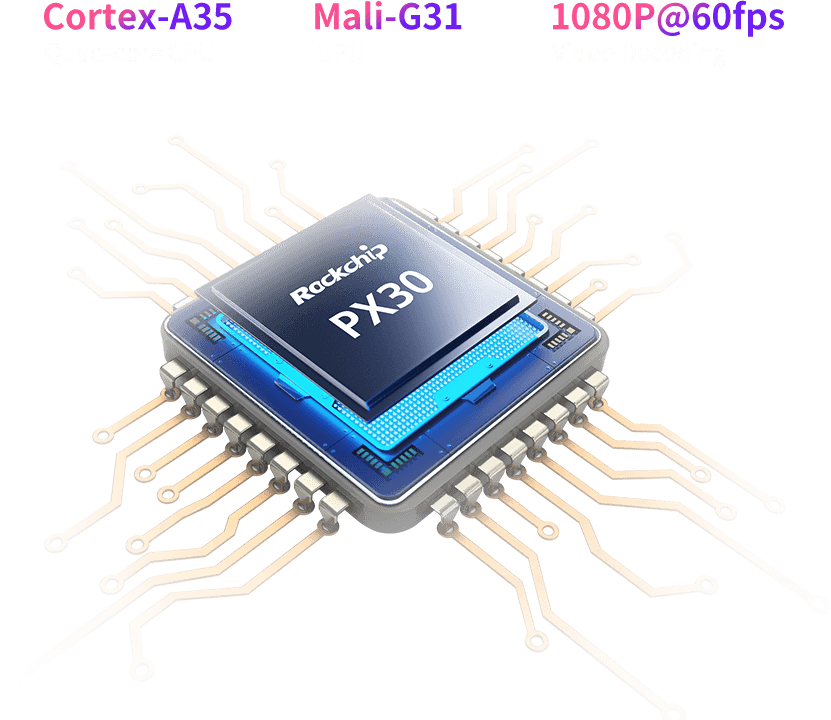 Powerful hard decoding capability
Support H.265, H.264, VC-1, VP8, MPEG-1/2/4 format 1080P@60fps video decoding, H.264, VP8 format 1080P video encoding, support dual VOP (dual screen display).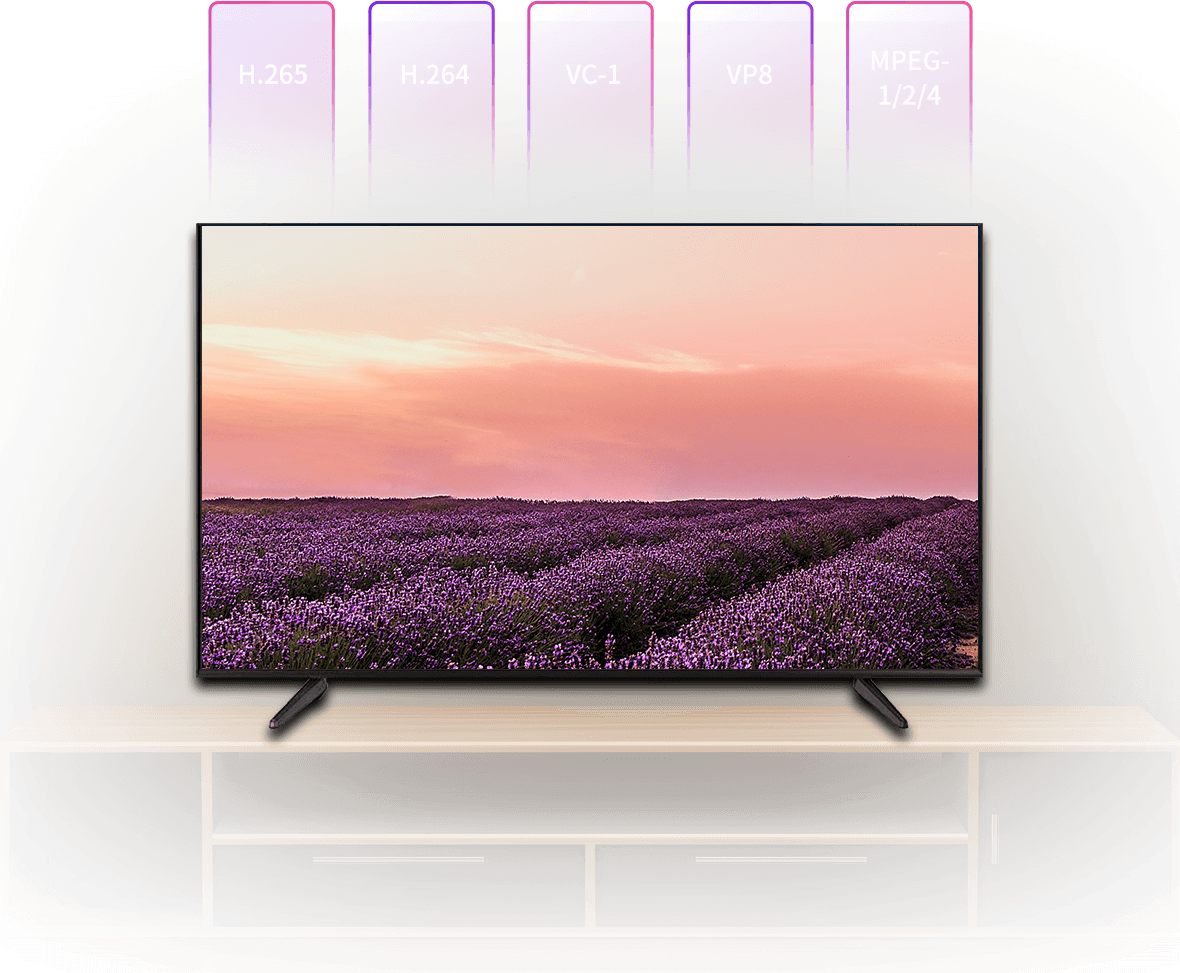 Rich interfaces and expandability
With 172 pins in a postage stamp hole package, it supports rich expansion interfaces such as LVDS, MIPI-DSI, MIPI-CSI, SDIO, SD, RMII, USB OTG2.0, USB2.0, I2C, I2S, UART, GPIO, etc., providing rich peripheral connections for different industry applications and making project development and evaluation easier.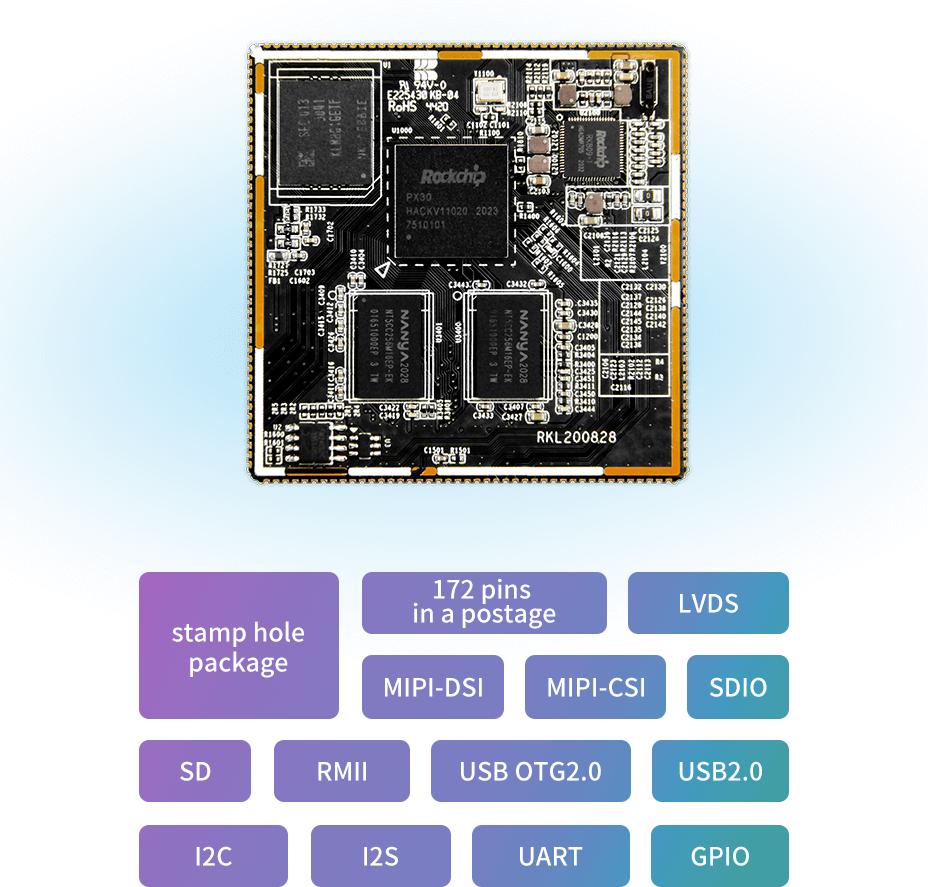 Industrial grade product standard, no fear of various harsh working environment
Optional industrial-grade processors and components are tested and manufactured through strict industrial standards to ensure the reliability, safety and stability of the products in harsh environments. Whether it is extremely cold at -20°C or high temperature at 85°C, the products can operate stably 7×24 hours without interruption to meet the needs of industrial-grade applications and are suitable for various harsh working environments.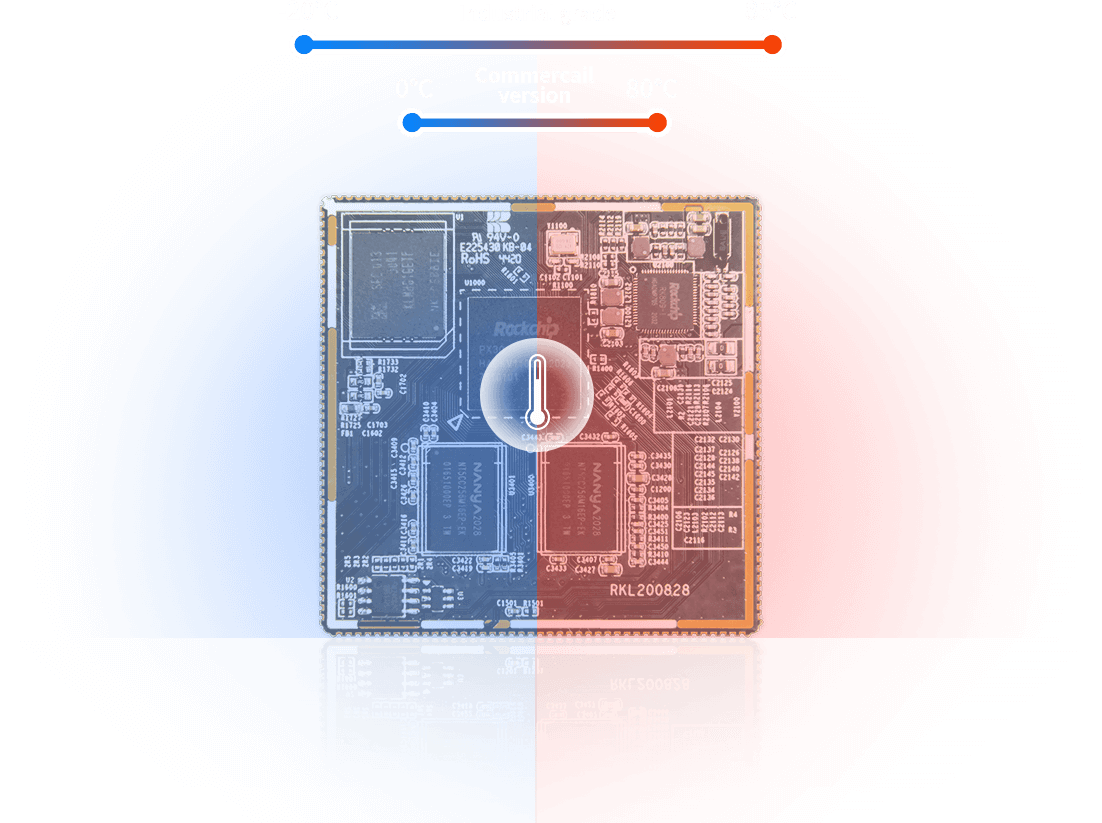 Open system architecture, supporting multiple operating systems
Support Android10, Ubuntu, Debian10, Linux + QT kernel, can be based on the Linux system kernel deep custom development service layer, to achieve remote upgrade and management of the device, greatly enhance the convenience of late operation and maintenance and operation and maintenance efficiency.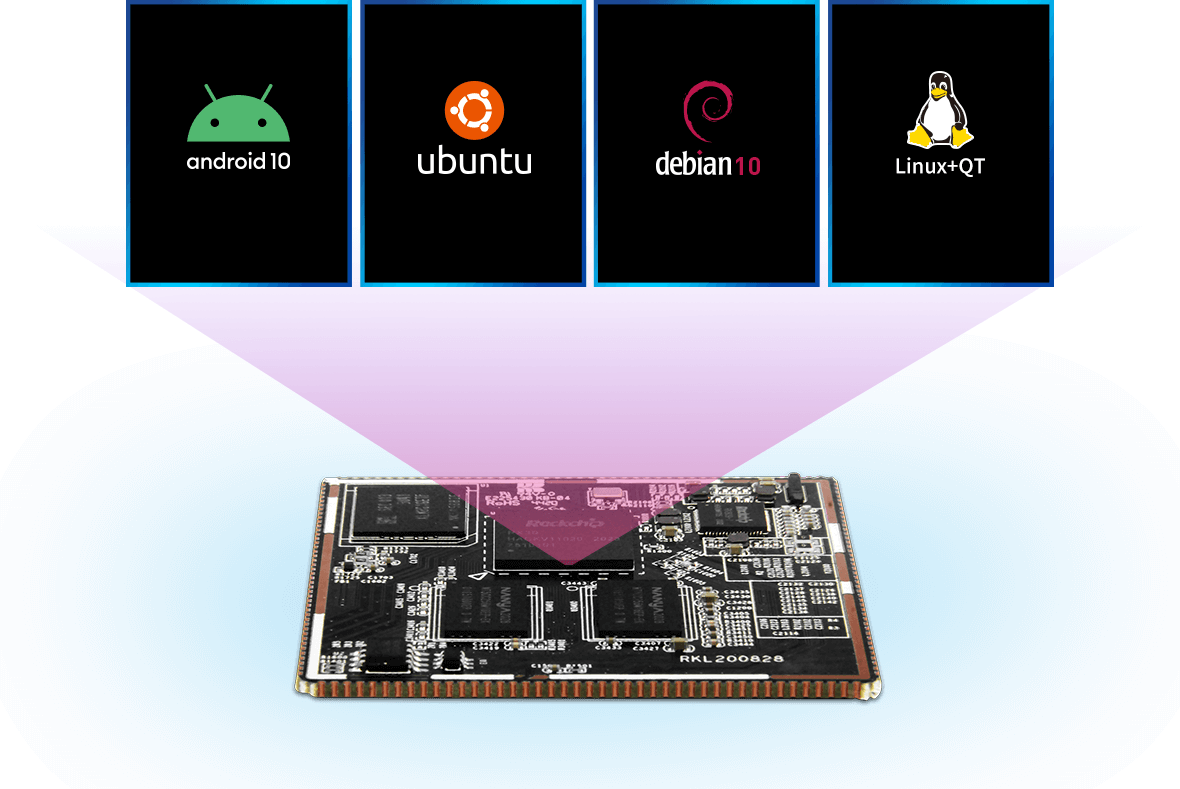 10-year long delivery period, to protect the long life cycle of the product
Provide 10-year long delivery period and ultra-long term, traceable Linux Kernel maintenance for long product lifecycle.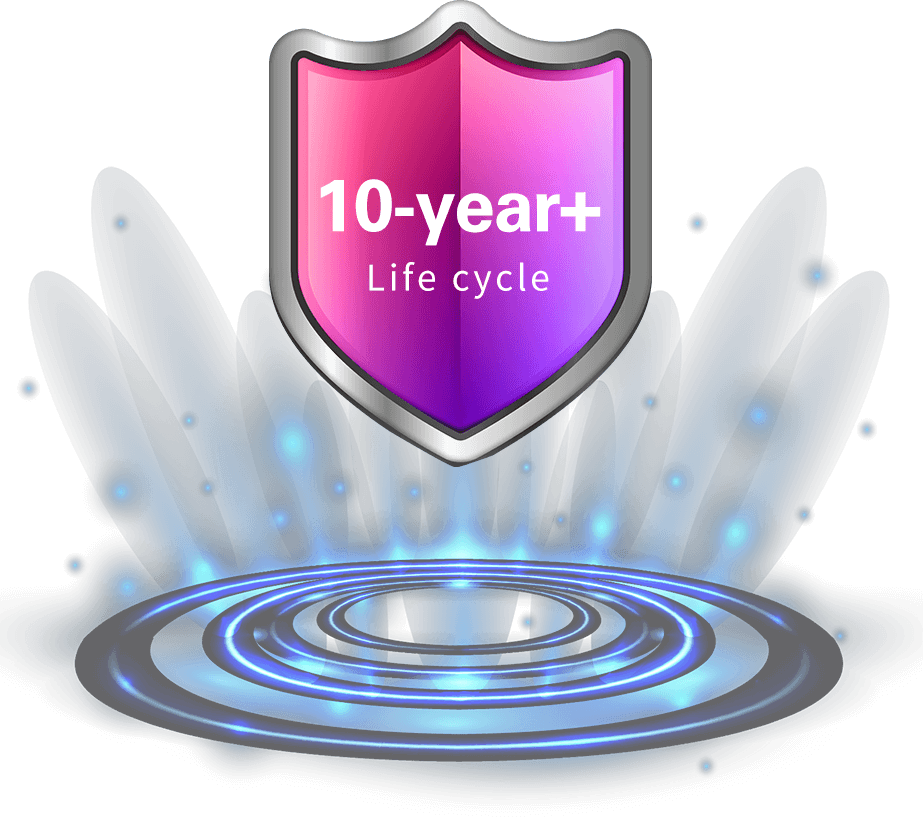 Provide perfect technical data for efficient secondary development
We provide comprehensive technical information including base board reference design materials, supporting source code, technical documentation, API interfaces and SDK development tools, making secondary development easier, more convenient and efficient, helping customers to quickly build independent and controllable customized products.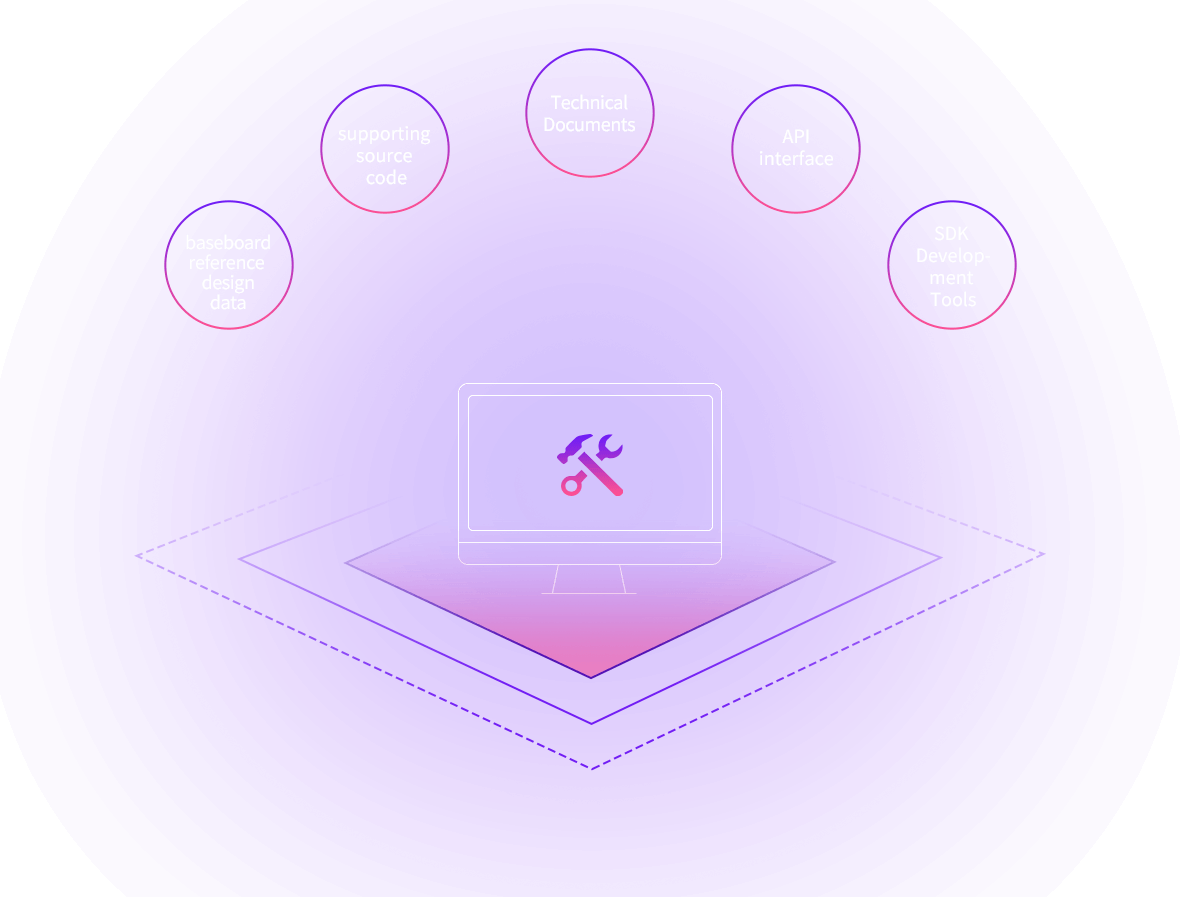 More than hardware, a full range of one-stop customized services
With 25 years of technical R&D precipitation of ARM products and partner resources, Geniatech not only can provide customers with hardware customization design, but also provide one-stop consulting services such as cross-SOC platform OS porting, BSP kernel cutting and driver debugging, scenario-based application software development, overall system software testing services, and perfect SDK secondary development interface, etc. With the company's own production plant of nearly 30,000 square meters, we can help customers greatly shorten the cycle from product selection, R&D project, small volume trial production to mass production delivery.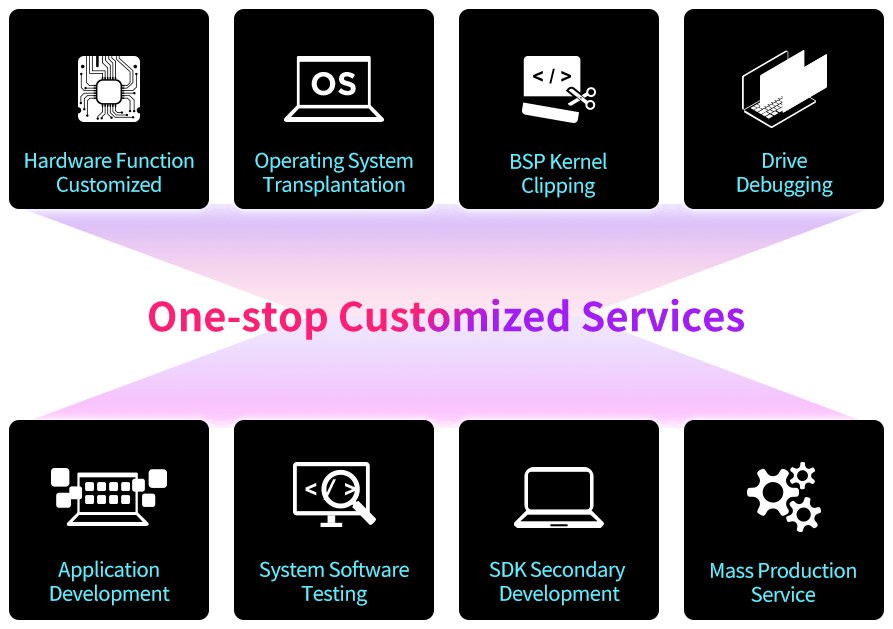 Wide range of application scenarios
It can be used in Internet of Things devices, car central control, entertainment and gaming devices, commercial display devices, intelligent security, intelligent industrial control, intelligent home and other fields