Good Heat Dissipation Performance
Around the body and the bottom of the metal material, at the same time with the corresponding heat dissipation hole location, excellent heat dissipation performance.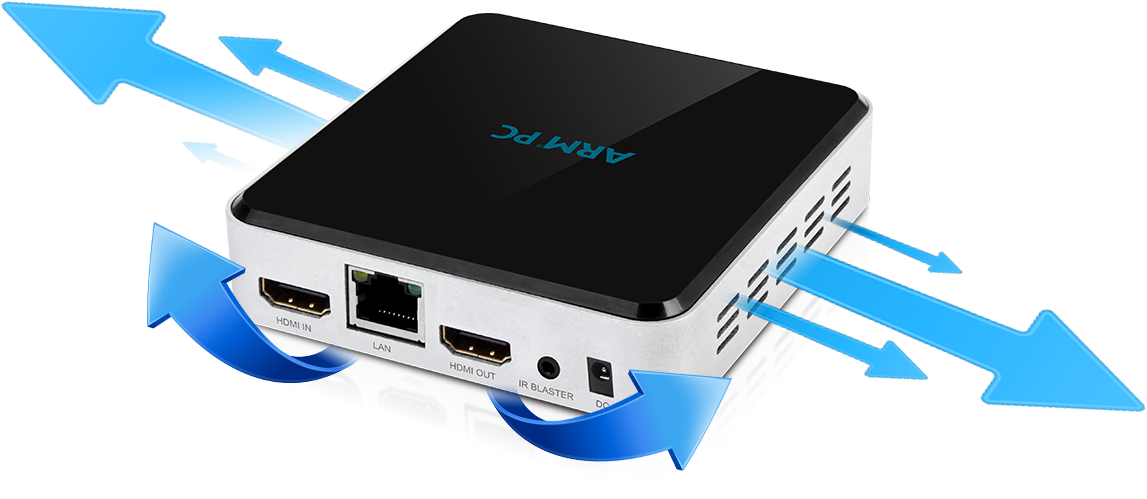 Industrial Grade Structural Design
The upper cover adopts ABS shell, the body around and the bottom shell adopts alloy material,the product is firm and reliable, lightweight.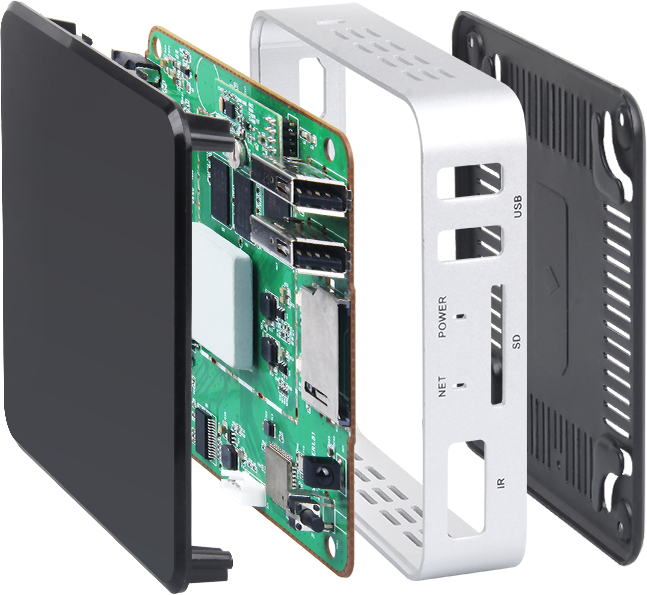 REALTEK RTD1295 quad-core ARM Cortex-A53 CPU
2G DDR4+built-in 16G EMMC
ARM T820 MP3 (3 core)GPU
Support Bluetooth, 4K2K, Dolby surround sound
Dual-Band WiFi(IEEE 802.11 AC 2.4G /5.8G)

The APC390R includes an HDMI input port that allows you to connect another media device to it
and watch it as a picture in a picture or in full screen without having to connect the device to your TV.
Gigabit Ethernet can provide 1Gb/s communication bandwidth, more smooth data transmission experience.

At present, there are more devices in the 2.4G band, which has more interference in the environment.
5G channels are cleaner and faster, and 5G will use less power for transmitting the same amount of data.
Therefore, dual-band WIFI gives users more choices and better experience.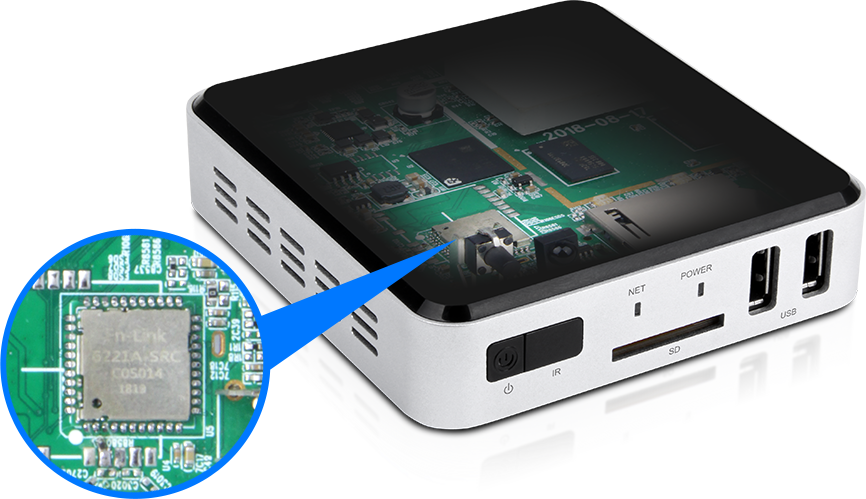 Remote Device Management System (MDM)
Support remote diagnosis of problems, remote control of online equipment Support for remote management of content distribution, application deployment and service push.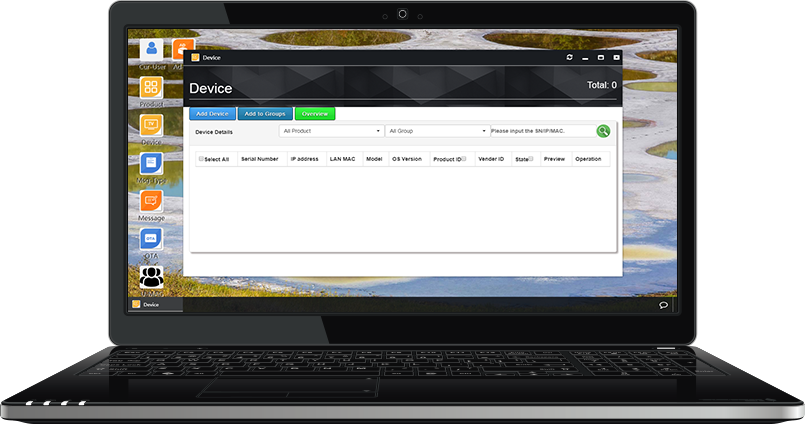 Support APP customization, SDK secondary development, to give you more choices.

Multiple Application Scenarios