The Alternative of Raspberry Pi
Geniatech XPI-3566 is a high-performance single-board computer that is similar to the Raspberry Pi. With an RK3566 processor, built-in 0.8T NPU, and up to 8GB of LPDDR4 RAM, it can run Linux Debian10, Android 11, or Raspbian OS emulator systems while supporting seamless migration from Raspberry Pi and its accessories. The XPI-3566 is compatible with Raspberry Pi's 40P GPIO extension interface and can display 4K HDMI, MIPI-DSI, and MIPI-CSI. It also offers WiFi and wired network connections, making it ideal for AI, machine learning, and multimedia applications.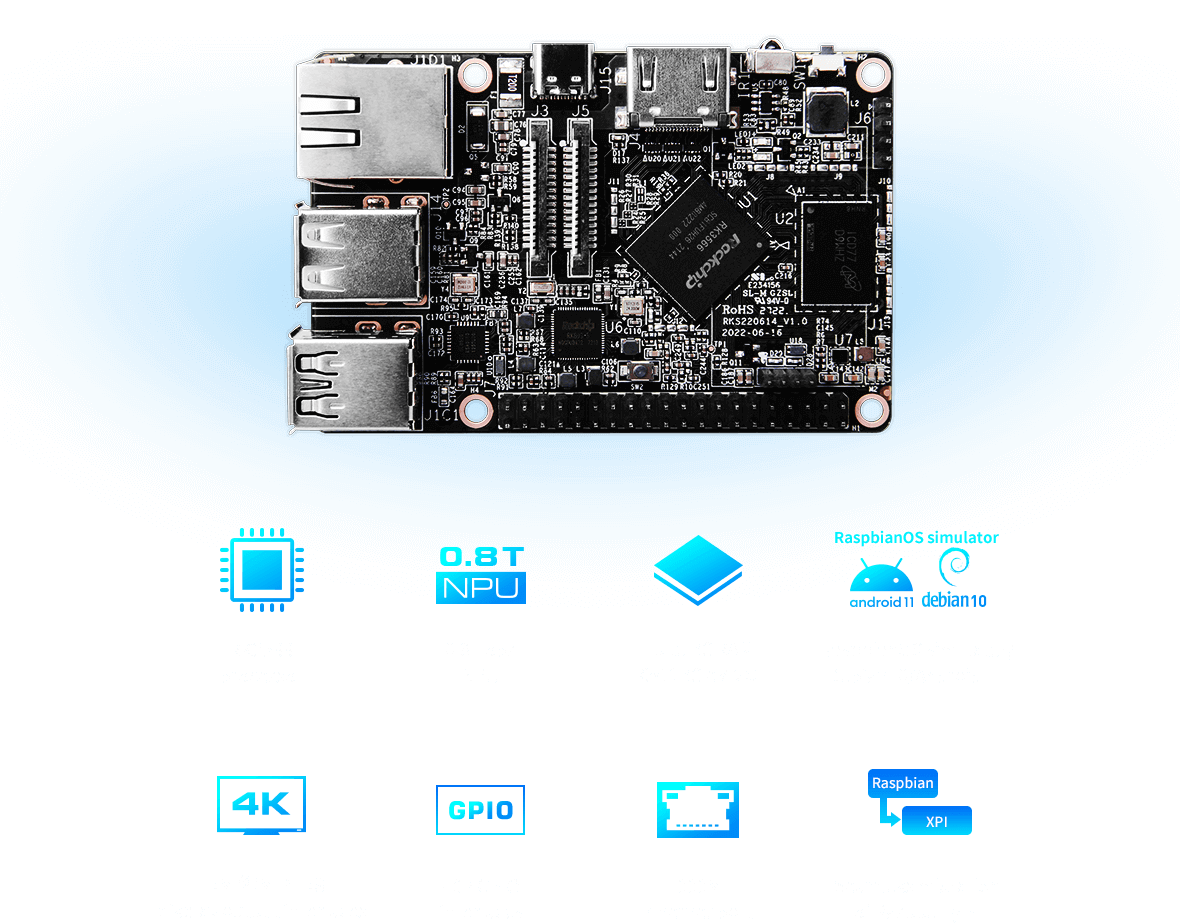 Seamless migration of RPi applications with reliable supply
XPI-3566 is fully compatible with Raspbian OS and RPi's 40P GPIO extension interface, making it easy to compile and run the original Raspberry Pi applications on XPI products. This compatibility ensures a seamless migration experience for Raspberry Pi users. Moreover, the XPI-3566 offers a long life cycle guarantee and sufficient supply, which eliminates any concerns about supply issues.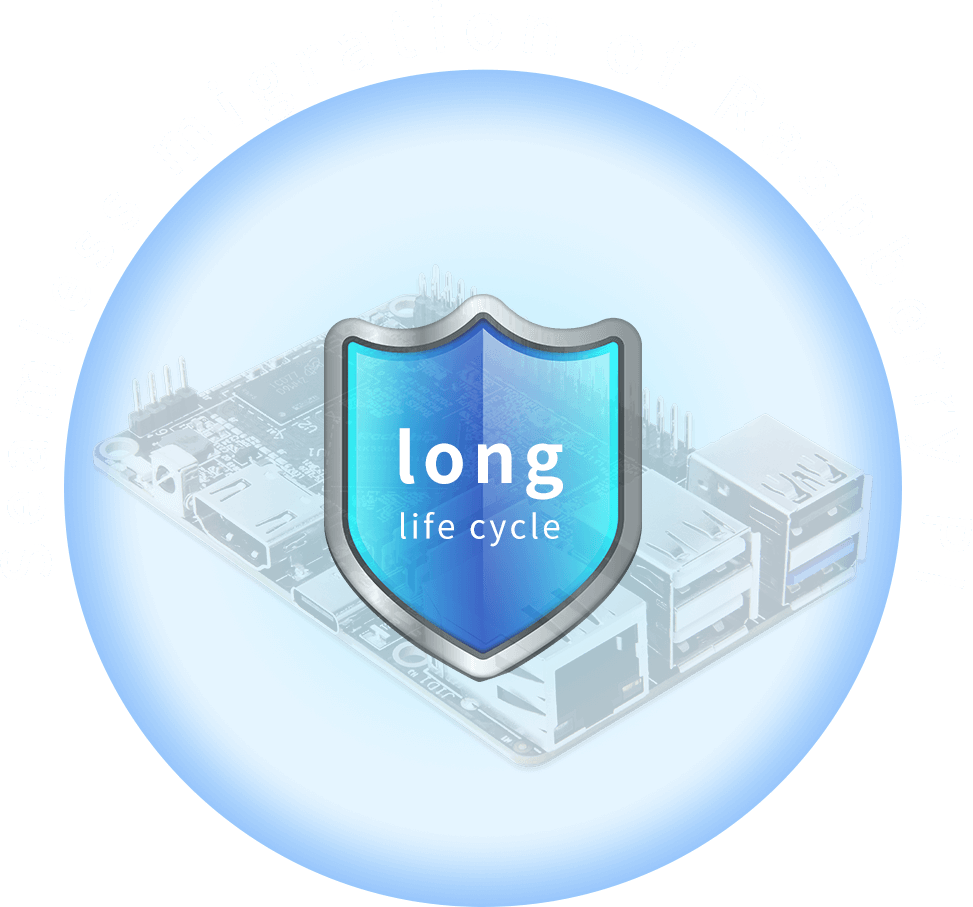 Higher performance and lower power consumption than Raspberry PI
With its quad-core 64-bit Cortex-A55 processor and a main frequency of up to 1.8GHz, the XPI-3566 offers higher performance compared to the Raspberry Pi. Furthermore, its advanced 22nm process delivers increased performance while reducing power consumption by approximately 25%. The XPI-3566 also features an integrated 0.8Tops NPU, providing fast AI application development for customers' needs.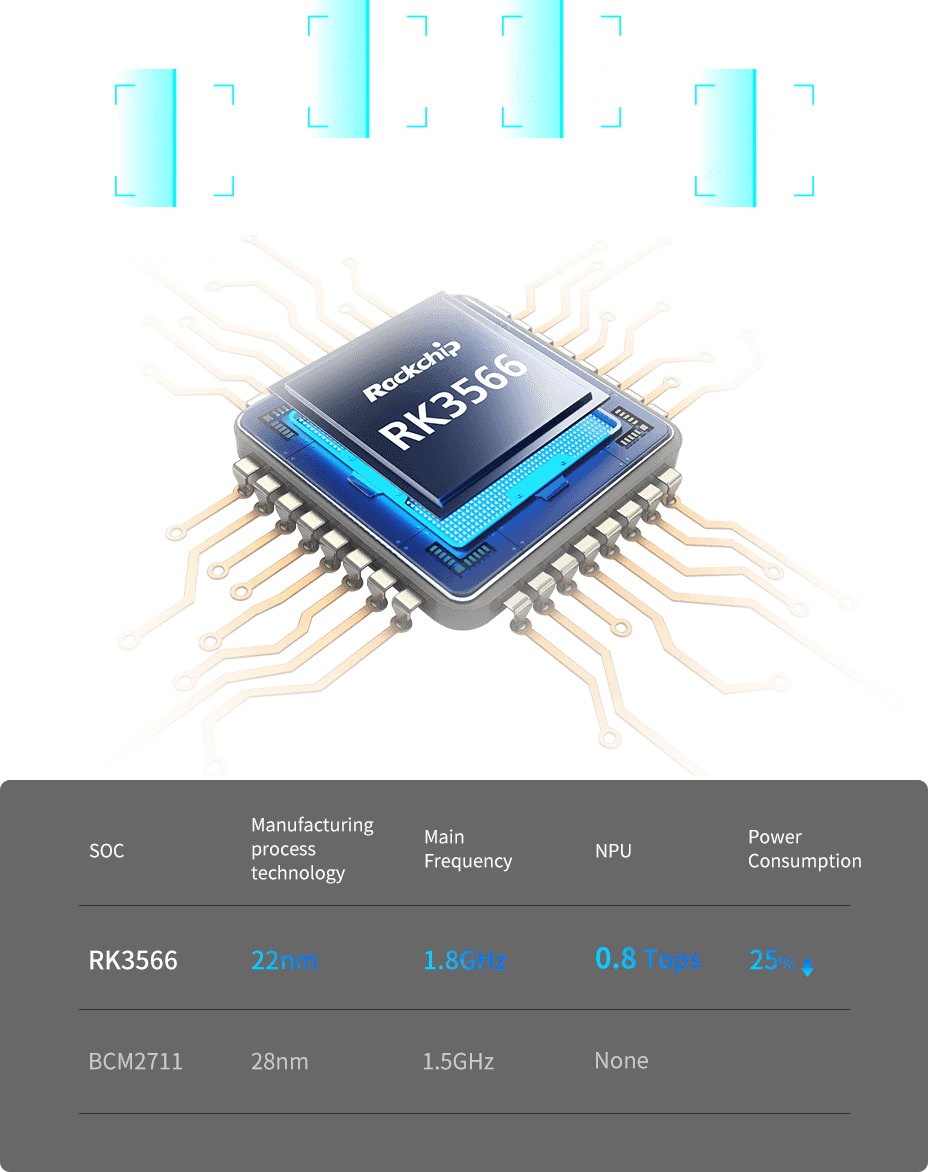 With built-in eMMC design, faster read and write speed than RPi
XPI-3566 features support for 2 to 8GB LPDDR4 RAM and 8 to 128GB eMMC on board. In comparison to the Raspberry Pi, which only supports SD card storage, the XPI-3566's eMMC design provides faster read and write speeds that are up to 4 times faster, and its LPDDR4 RAM read/write speeds are increased by 56%.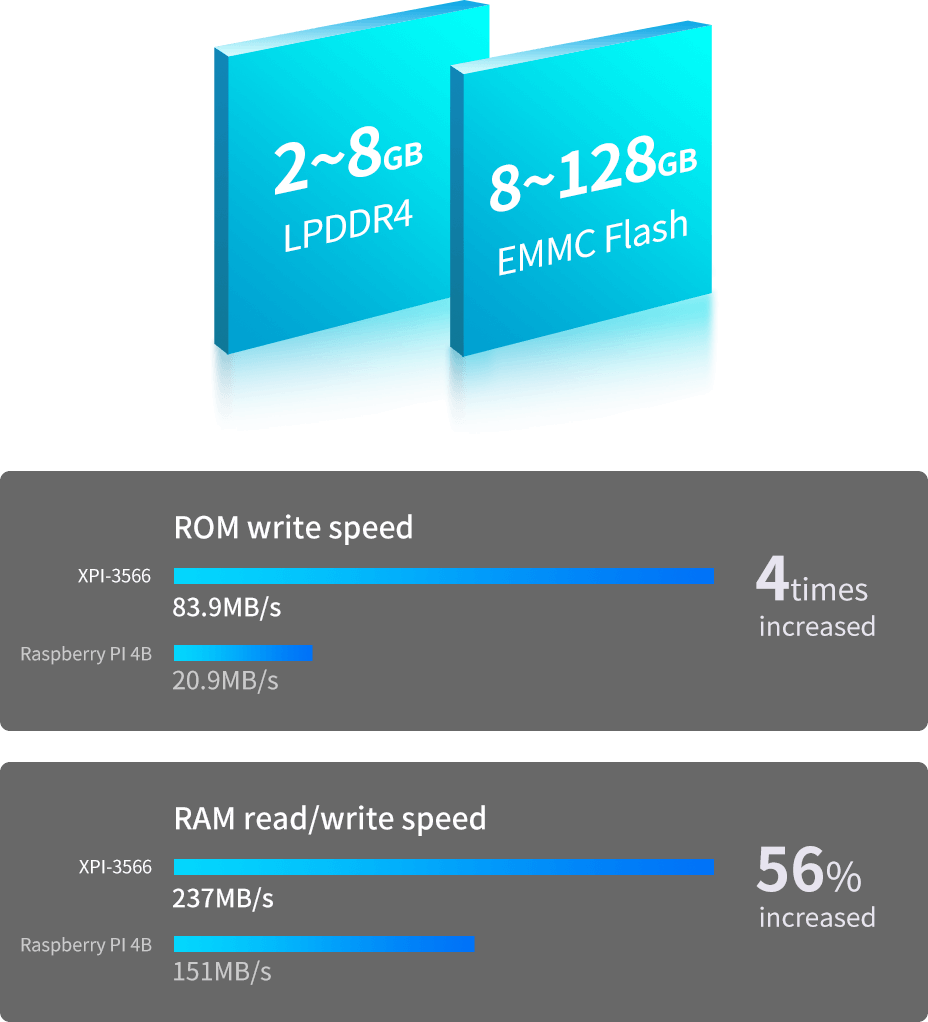 Powerful software customization with open source design
XPI-3566 supports Raspbian, Linux Debian10, and Android 11 OS. It also offers a comprehensive range of software customization services, such as system kernel modification, driver transplantation, application development, and UI interface customization. These services are tailored to meet the personalized and diverse customization requirements of customers. The XPI-3566 also provides a secure and stable system environment, which is ideal for research and development of terminal products.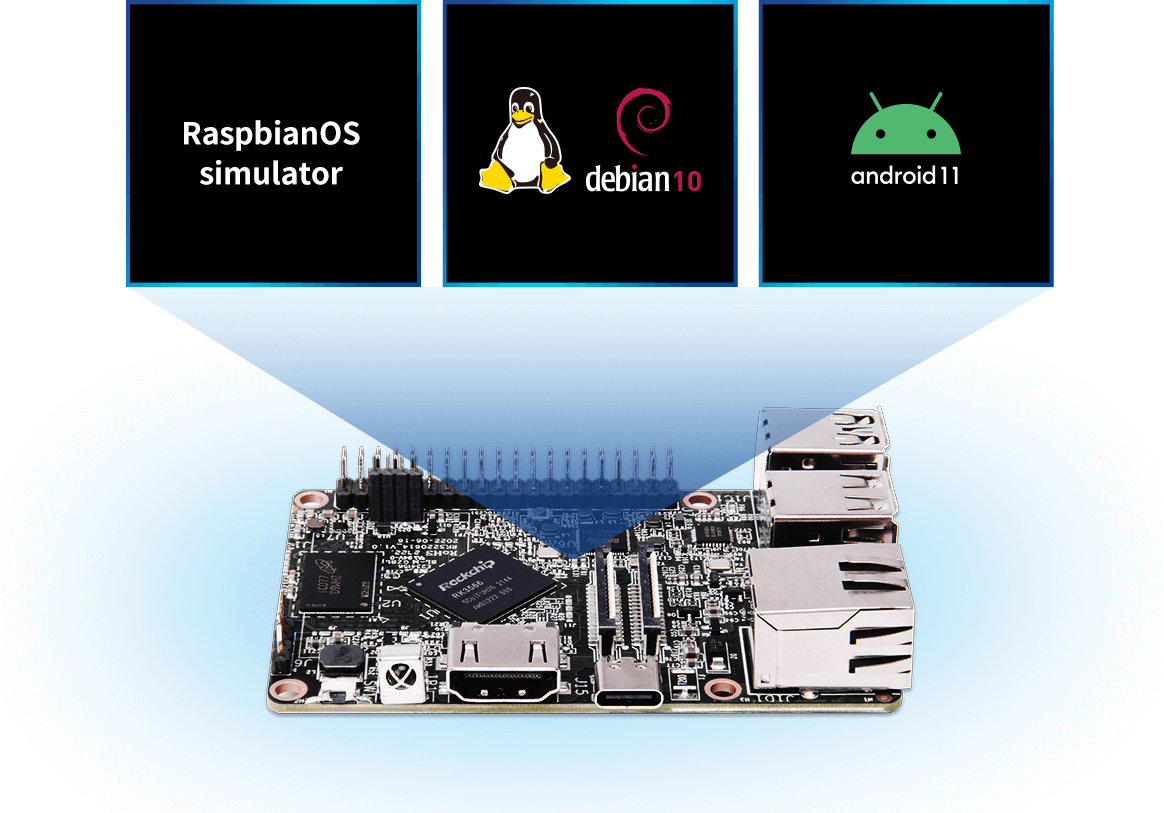 Abundant display and peripheral expansion interface
XPI-3566 boasts a range of video input and output interfaces, including MIPI-CSI, MIPI-DSI, and HDMI, allowing it to support 4K 60fps video decoding and 1080P 60fps video encoding. It is fully compatible with the Raspberry Pi interface definition, enabling it to be configured as RS232, GPIO, SPI, I2C, PWM, and other industrial communication interfaces. These features make it a great fit for interface expansion requirements in industrial control and programming education scenarios.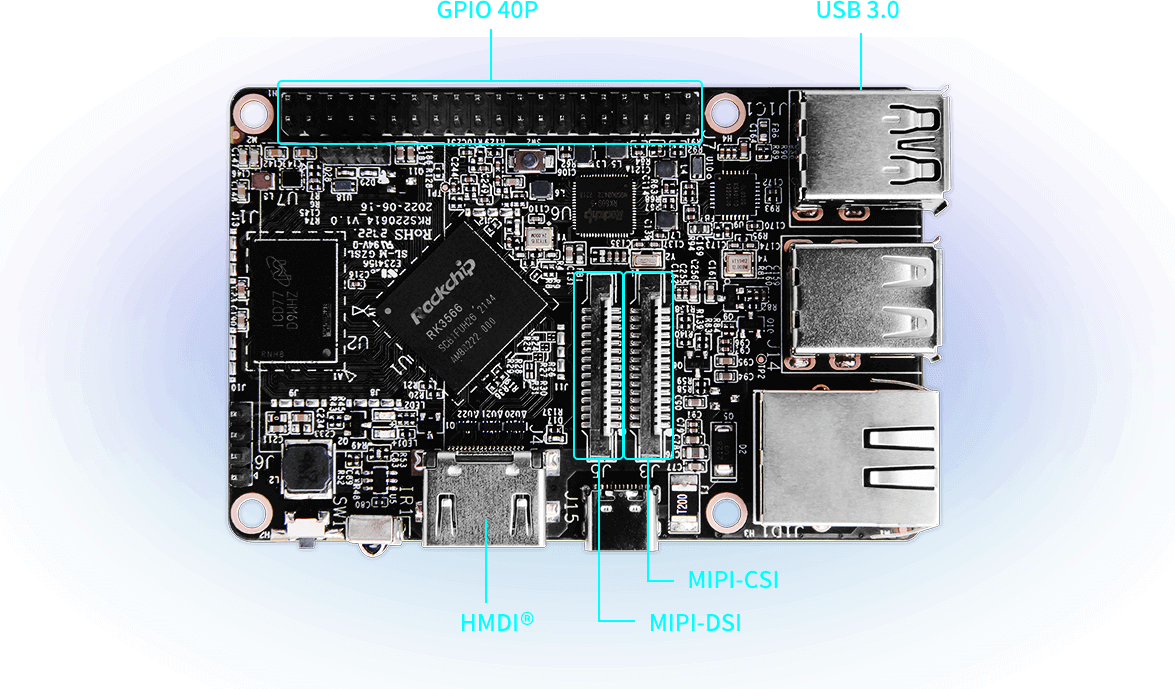 Strong network communication capability
XPI-3566 provides multiple network communication modes with high rates and low latency to achieve reliable and uninterrupted network access. Users can flexibly select networks based on the onsite environment to meet the network requirements of different outdoor and indoor application scenarios.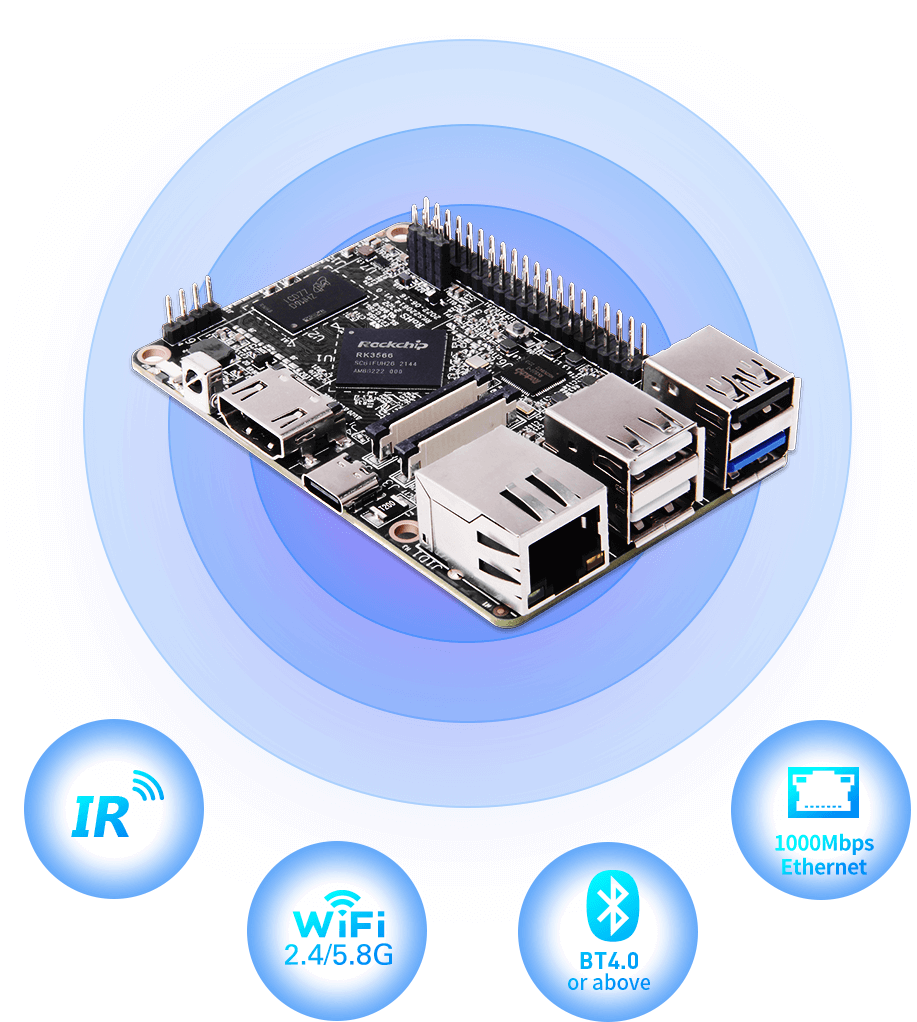 Remote Device Management System (MDM)
The XPI-3566 offers a deeply customized service layer based on the Linux operating system. This allows for remote device management, problem diagnosis, content distribution, application deployment, and service push, which significantly improves the convenience and efficiency of equipment operation and maintenance.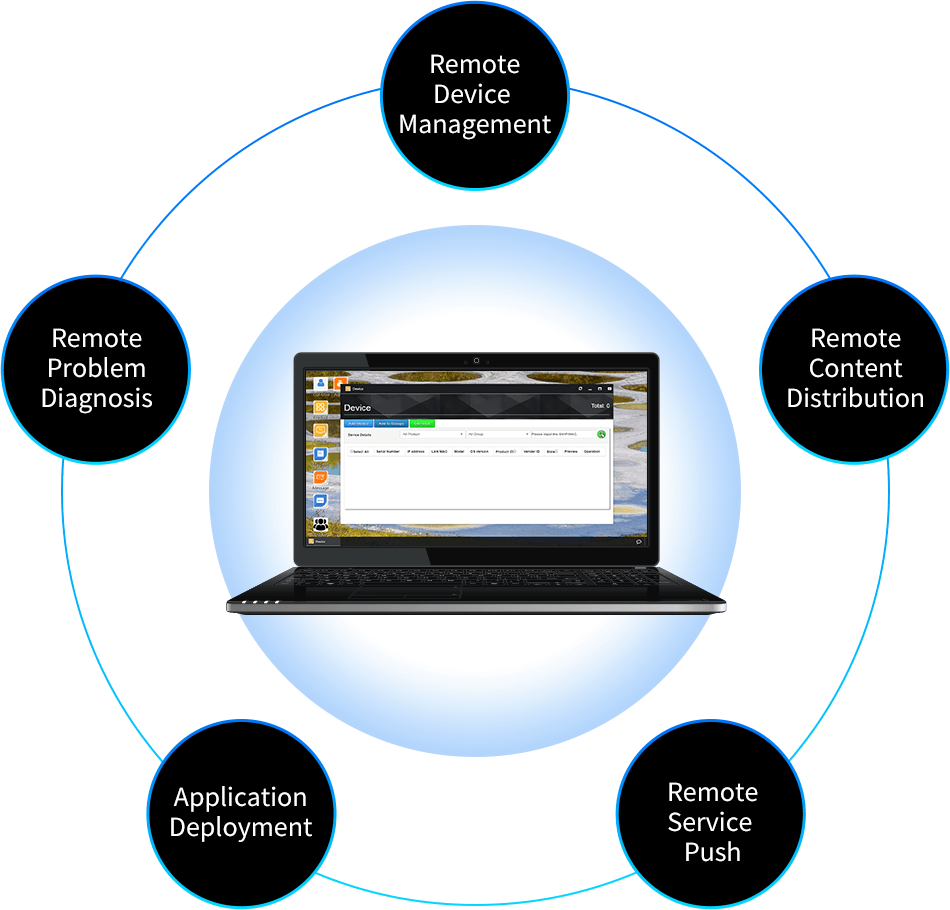 Versatile form factors to meet diverse application needs
XPI-3566 offers the option of an aluminum alloy integrated shell with a fanless structure heat dissipation design, making it a great fit for commercial products. It also supports shell customization to meet specific customer requirements.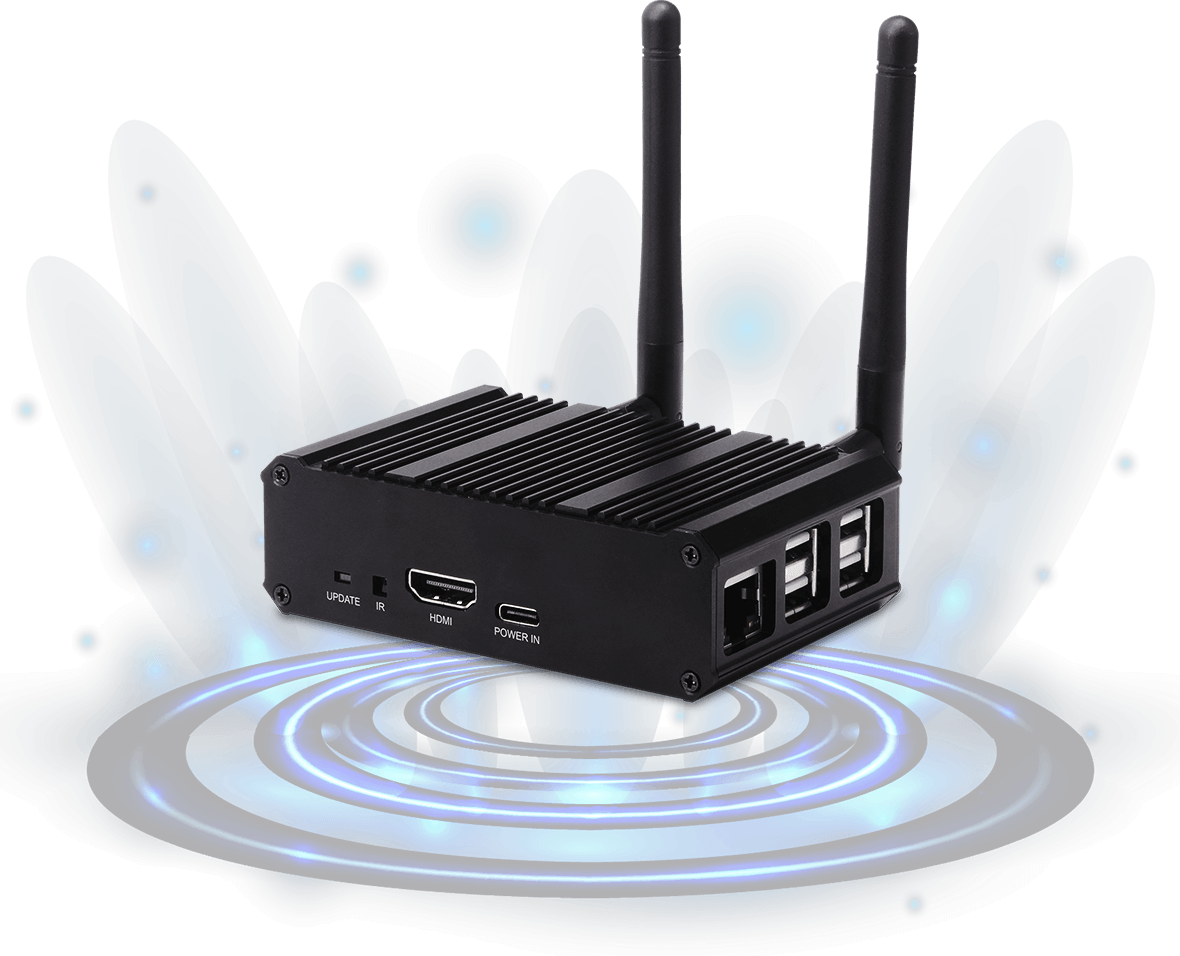 Provide perfect technical datasheet for efficient secondary development
XPI-3566 provides complete technical datasheet including reference design data, supporting source code, technical documents, API interface, and SDK development tools, making the secondary development simpler, more convenient, and efficient, and helping customers quickly create independent and controllable customized products.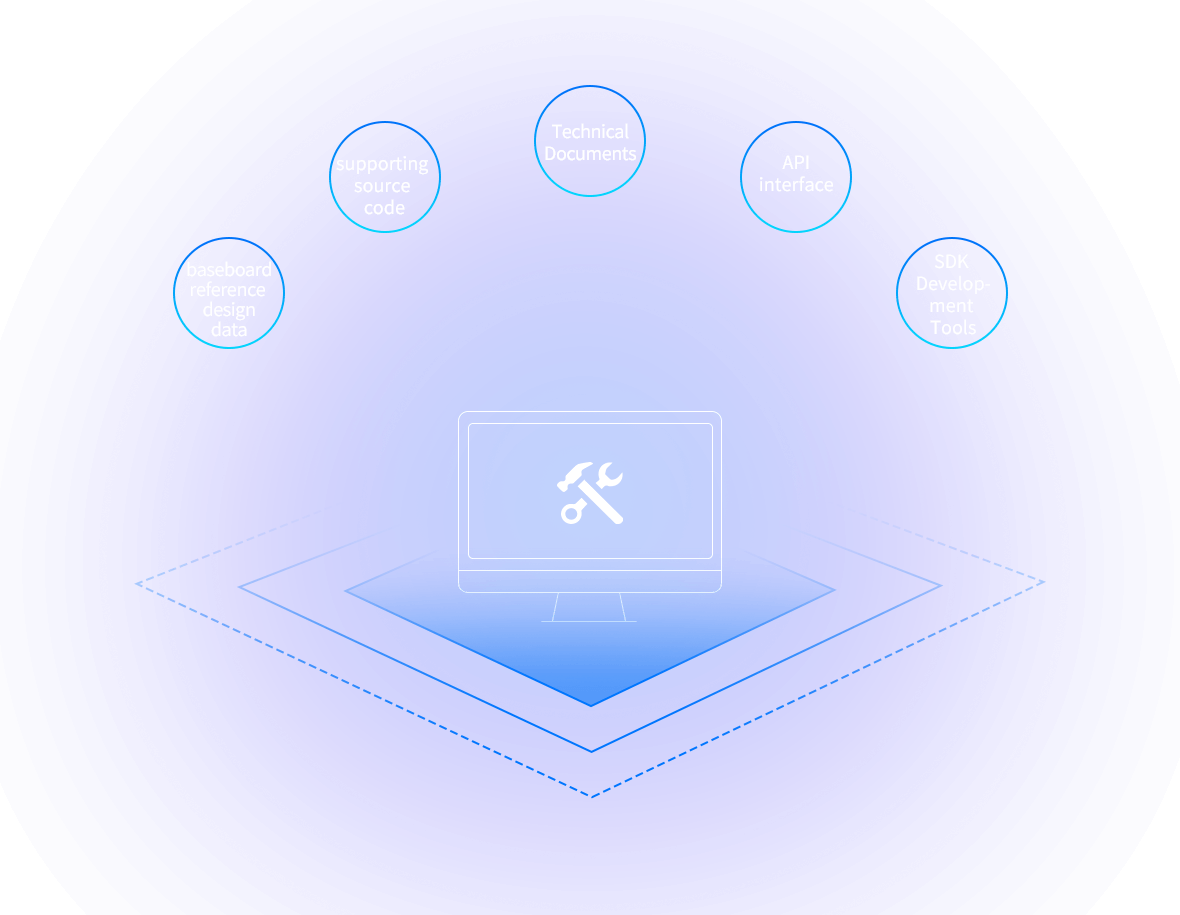 A full range of one-stop customized services, more than hardware
Geniatech has over 25 years of experience in ARM product technology research and development, as well as a wealth of partner resources. We not only offer customized hardware design services but also provide one-stop consulting services such as cross-SOC platform operating system transplantation, BSP kernel clipping, driver development, scenario-based application software development, comprehensive system software testing services, and complete SDK secondary development interfaces. With our own production plant of nearly 30,000 square meters, we can help customers significantly reduce the cycle from product selection and research and development projects to small trial productions and mass production deliveries.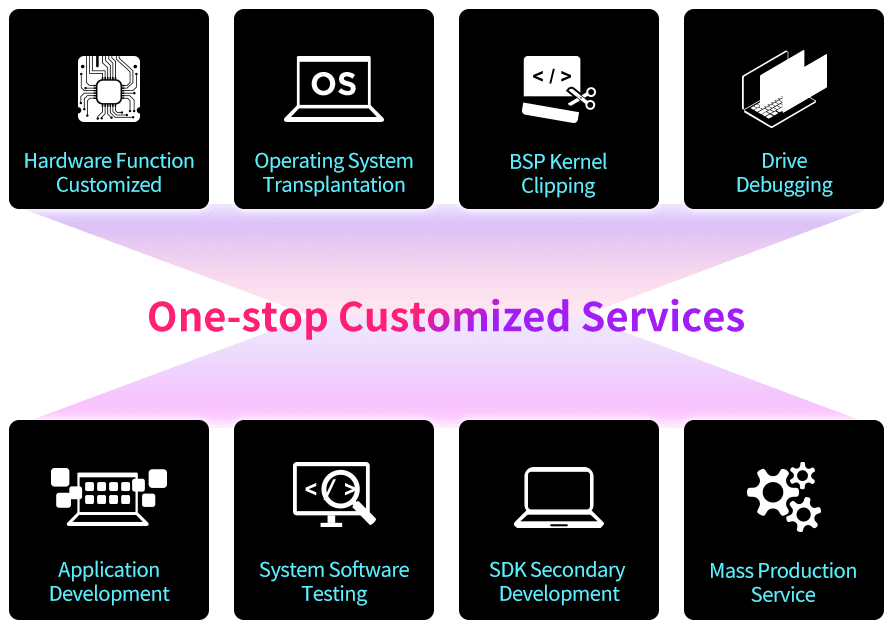 XPI-3566 offers seamless migration from Raspberry Pi and boasts higher performance, lower power consumption, and stronger scalability, making it a cost-effective alternative. Its versatility makes it suitable for various scenarios, such as programming education, software development, maker DIY, business display advertising, touch control all-in-one machines, self-service terminals, multimedia terminals, and more.