Edge computing is all around us. Field devices keep our power plants, manufacturing lines and mining sites operational. Drones monitor agricultural crops to spot pest infestations and plant disease. Even our cars react to safety sensor data to help us brake in emergency situations.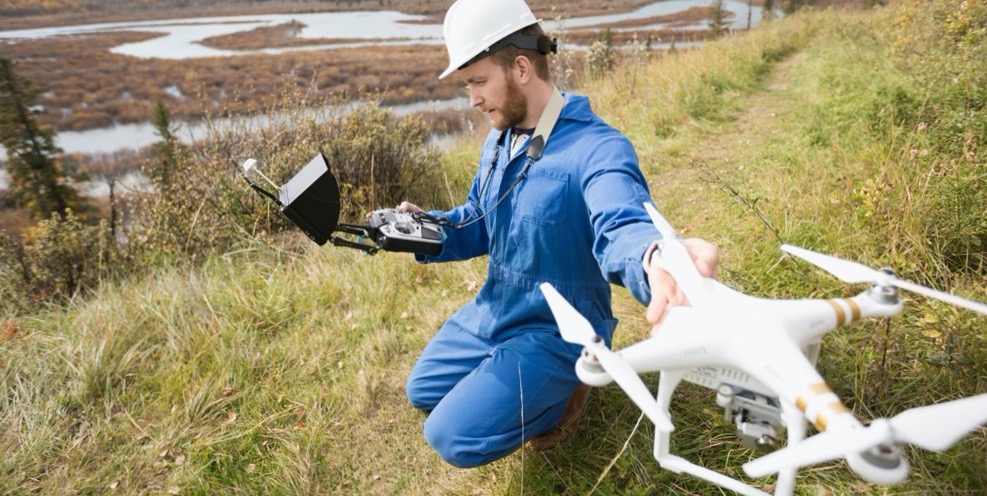 In fact, IDC predicts that "by 2023, half of the newly deployed on-premises infrastructure will be in critical edge locations rather than corporate data centers, up from less than 10% today." With 5G becoming more ubiquitous, it's now increasingly feasible – and critical – that businesses across a wide range of industries adopt an edge computing strategy that allows them to manage, optimize and run their IT environments anywhere.
That's why we just launched IBM Edge Application Manager, a container-based autonomous platform designed to enable data, AI and IoT workloads to be deployed and remotely managed where the data is collected, delivering real-time analysis and insight. It is engineered to enable an open hybrid multicloud approach, giving businesses the flexibility to run IBM Edge Application Manager anywhere.
Building an ecosystem
As I shared earlier this year, making the promise of edge a reality requires an open ecosystem with diverse participants, and we are launching IBM Edge Application Manager with 20 IBM Edge Ecosystem participants. These partners are joined by a common interest in implementing open standards-based cloud native solutions that can be deployed and autonomously managed at the edge at massive scale.
They will become part of an ecosystem built around open technology that enables clients to move data and applications seamlessly between private data centers, hybrid multicloud environments and the edge. In working with the IBM Edge Ecosystem, IBM Business Partners can help their clients take advantage of 5G while acting on insights closer to where data is created by people, places and things. And they can do so while working freely with other ecosystem partners, tapping into innovation wherever it exists.
Infrastructure
First, we have infrastructure partners that have tested and are ready to run IBM Edge Application Manager on top of Red Hat OpenShift on their hardware. This includes collaborations with:
• Acromove for clients that want to deploy highly mobile geo-elastic edge data centers in any environment within minutes
• Cisco with its servers and industrial portfolio of gateways, routers, switches and wireless connectivity offerings for edge computing
• Equinix to provide IBM and Red Hat OpenShift offerings on distributed automated bare metal on demand
Edge computing is dependent on software-defined networking (SDN). In this space, we are working with:
• Cisco for secure SD-WAN deployments
• Juniper Networks for SDN deployments
• Juniper Networks and other VNF partners on the new IBM Telco Network Cloud
For distributed edge Kubernetes environments, we are collaborating with:
• Hazelcast for low latency in-memory compute
• Humio for enterprise log management with streaming observability
• Portworx for Kubernetes storage to run production applications at the edge
• Sysdig for embedded container security
• Turbonomic for AI-driven application resource management
Devices
The world is now replete with devices that come with sufficient compute to run containerized workloads — from sensors in vehicles to robotic equipment on assembly lines and in hospitals. Partners like Intel, NVIDIA and Arrow Electronicsmake and deliver these devices, while others will enable them to work with IBM Edge Application Manager:
• ADLINK — working with Arrow Electronics — provides smart cameras and devices with both Intel CPUs and Nvidia GPUs
• Dell Technologies has tested IBM Edge Application Manager with purpose-built servers, gateways, and micro-data centers for edge computing
• Eurotech deploys trained digital image analytics onto edge devices via IBM Cloud Pak for Data and Edge Application Manager
• Geniatech offers sensors and wearable devices that work with IBM Maximo for Worker Safety use cases
• Samsung's 5G mobile devices and end-to-end network platform enable IOT solutions at the edge to deliver new AI-driven improvements to productivity, security and safety
• SmartCone devices provide intelligent work zones and high accuracy asset tracking that react in real time on the edge
Industry Solution Providers
To get the most value out of their edge computing solutions, enterprises need to be able to build and run their own edge solutions at scale in collaboration with key industry solution providers. To enable this, we are collaborating with the following:
• Arrow Electronics – Leverages its extensive ecosystem, products and services portfolio, expertise and scale to orchestrate edge solutions
• CloudHedge for automated containerization of Linux and Windows-based solutions to run on Red Hat OpenShift and Docker
• Intel powers the datacenter with 2nd Gen Intel Xeon Scalable processors for AI, 5G and data processing to the edge with 10th
Gen Intel Core processors for IOT and edge
• Minsait ACS from Indra for energy utilities solutions
• NVIDIA's EGX platform brings the power of accelerated computing to the edge and makes it easy to deploy, scale and manage cloud-native applications with support for Red Hat OpenShift
Read more about how IBM Business Partners are working with our edge computing solutions to help fuel the innovation of businesses across industries.
IBM is also bringing a host of existing products to become part of our edge computing solutions together with our IBM Business Partners, including:
• IBM Cloud Pak for Data — Leverages IBM Edge Application Manager to bring data management and data storage closer to the devices where the data is generated rather than moving to centralized locations on the cloud or on-premises.
• Maximo Worker Insights – Allows clients to act on insights closer to where data is created to plan a safe return to work post-COVID-19 with Worker Insights at the edge.
• IBM Storage solutions — Designed to help clients store and manage massive amounts of data more efficiently and securely, from the edge to any location
• IBM POWER9 Systems — Engineered to deliver faster insights with optimized AI software.
Join us
The opportunity is still open to join the IBM Edge Ecosystem and create new revenue streams and services with 5G, edge computing and AI. Become part of an ecosystem built around open technology designed to enable clients to move data and applications seamlessly between private data centers, hybrid multicloud environments and the edge.
IBM Business Partners will be part of business transformation, helping their clients take advantage of 5G while bringing insights to their data, wherever it is created. Join us to deploy this globally distributed, open standards- based, cloud native platform enabled by 5G, and let's work together to deliver on the goal of open by enabling enterprises to build once, deploy anywhere.