Account
Each user will have their own account,
you can easily access the server by login through a web browser on PC/Notebook.
Statistic Report Summary
You can check the status of all your devices,
you can see their location, online and offline status and more.
Remotely install or uninstall application
You can remotely install or uninstall applications on the devices as a single device,
groups of devices or all devices at once.
OTA Update Manager
You can create and manage different OTA updates for different devices.
You can push OTA updates to all devices or specific devices by Mac address, Serial number or groups.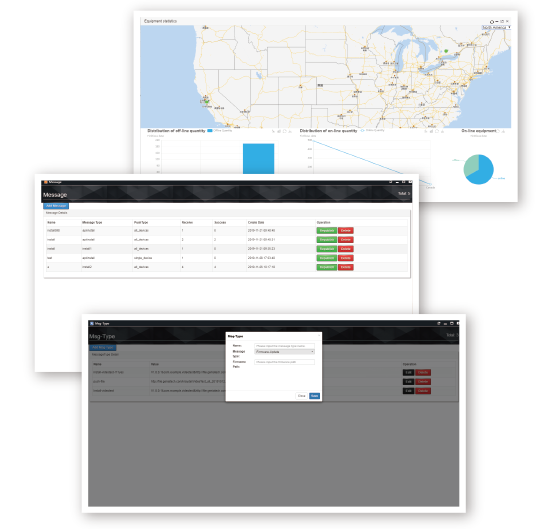 You can remotely control a device through a streaming screen on the interface,
by clicking on the screen, you can control that device directly with real time response.
You can also do simple functions like reboot/standby/wakeup/factory reset.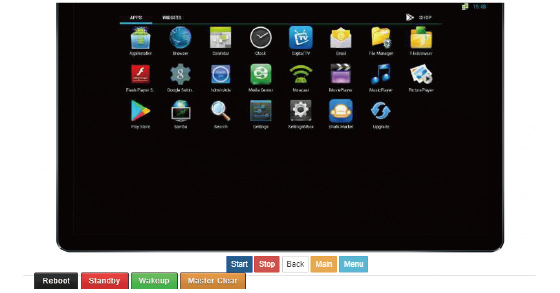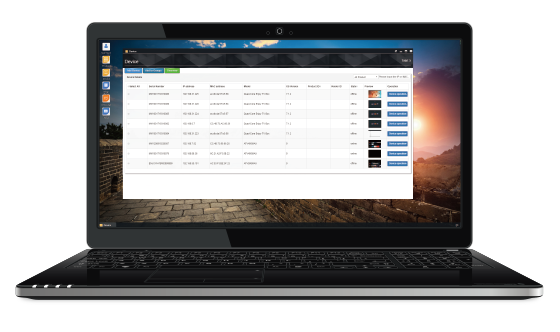 Device Control
You can monitor devices status with filter options. You can check their online status, hardware and software information, installed applications and more.
You can divide devices into different groups for you to better manage and execute different commands to different groups.
You can also remotely get useful information of the device for troubleshooting, including network status, connection info, System Log and more.