Geniatech is proud to announce that we are now Microsoft Azure Certified for IoT.
Geniatech APC3710 is a Consumer Edition board based on the i.MX6 series of SoCs. The i.MX 6 series of applications processors combines scalable platforms with broad levels of integration and power-efficient processing capabilities particularly suited to multimedia applications. The i.MX 6Quad processors feature advanced implementation of the quad ARM Cortex-A9 core, which operates at speeds up to 1.2 GHz. They include 2D and 3D graphics processors, 1080p video processing, and integrated power management. Each processor provides a 64-bit DDR3/DDR3L/LPDDR2 memory interface and a number of other interfaces for connecting peripherals, such as WLAN, Bluetooth, GPS, hard drive, displays, and camera sensors.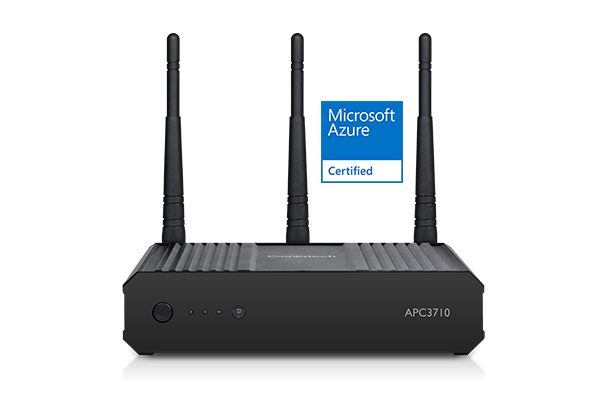 Geniatech's Edge Gateway and passed Microsoft's technical evaluations that met the compatibility requirements for Microsoft Azure IoT Suite, which is Microsoft's cloud-based services.
Geniatech's strategy to provide our customers with Azure IoT certified devices is part of our ongoing commitment to be the Leader of IoT with our Security Certified products that are Simple, Scalable, and Easy to deploy. In collaboration with Microsoft Azure Certified for IoT program, Geniatech accelerates the deployment of IoT much Easier, Faster and Better.
Please visit Geniatech's Dashboard on Microsoft Azure Certified for IoT Device Catalog for more Information.
https://devicecatalog.azure.com/devices/575eba29-189b-13e5-ef0b-75100bb7f35c