Android TV becomes more and more popular as many Smart TVs and Smart TV boxes use it as their system. They are very convenient and have lots of online video content, but they still lack of something that we use for a long time – our free to air digital television. In most cases you will need to purchase a Digital TV set-top box to be able to watch digital television, but now Geniatech proudly announced that you can use our Digital TV Tuner on any Android TV os device which allows you to watch free to air TV channels.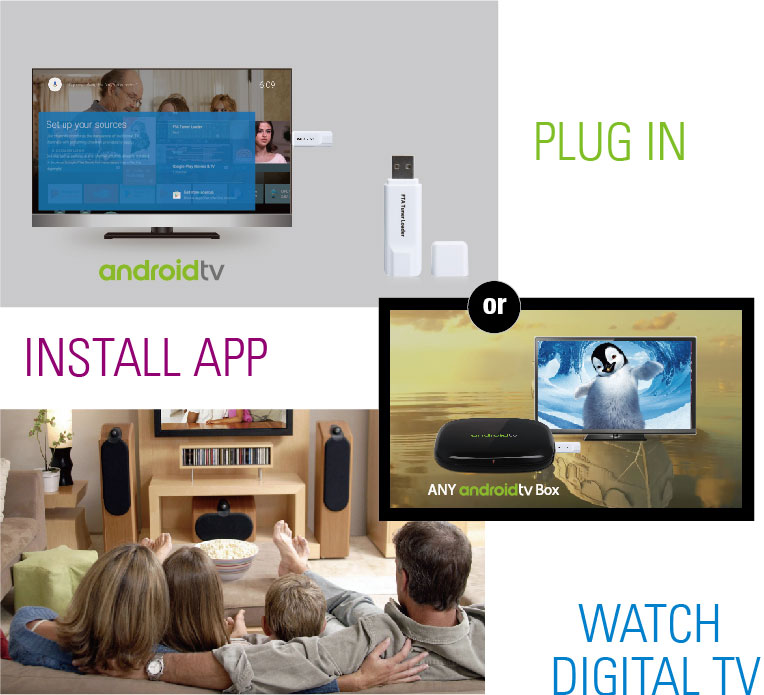 Geniatech Digital TV Tuner has a variety of digital TV standard including DVB-T/T2, DVB-C, ATSC, ISDB-T, DVB-S2. By using Google's TIF (TV Input Framework) and Live Channels application, you can plug and play our TV Tuner to any Android TV os device and be able to watch free to air Digital TV channels around your area. It is very easy to use and have many useful function: EPG (Electronic Program Guide), CC (Close Caption), Switch Audio Track, Parental Control and more.

If you own a Android TV device and wanted to watch local free to air Digital Television, you can get one of our USB TV Tuner and enjoy watching TV as if using your old set-top box.
You can find more info of our TV Tuner at: USB TV Tuner