IoT technology can increase workplace safety by identifying potential hazards before they become problems. Sensors monitor equipment and alert staff to possible issues in real-time, allowing companies to make repairs before worker safety is compromised. IoT wearables can even track employee health by monitoring temperature, position, light, noise and air quality levels, reducing the risk of employees working in extreme environments or with dangerous materials. With environmental monitoring, companies can better detect unsafe working conditions, while advanced data analysis solutions provide detailed information that supervisors can use to address safety concerns and prevent future incidents.
Fragmented Industries

Different industries have their own specialties, even they all need basic IoT structure.

Multilayer technologies involved

Senors,nodes, gateway, apps, cloud, analytics and RF protocols,they are all need in the worker safety platform,and hard to find a company to supply all of them, thus it is very complicated to make such a system by one company.

DIY or 3rd party

Bases on above points, only huge giants company can do it all by themselves, but if all out sourcing by 3rd party, also very hard because too many variants inside for the demand from industries are so different and changing quickly.

Time and cost

The demands on worker safety are there and now it is a pain for the companies who need the solutions need to start from stretch and time and cost will be issues for them.
Geniatech ready baked products, software and projects
Geniatech is a company working for this kind of barebone product/project ready for start on a project for worker safety system, including a ready to go to use or custom sensor, firmware with BLE protocol inside, a ready to use and/or customize gateway, and pre-integrated demo code for clouds, and full SDK/API/Documents which is useful for companies who want to build their own solution for worker safety system. Companies can start with what Geniatech has made to fasten their development or leverage Geniatech's experience and service, to shorten the time to market, lower the cost and risk.
Geniatech Worker safety Barebone system overview

Wearable Sensor device that Geniatech already developed for worker safety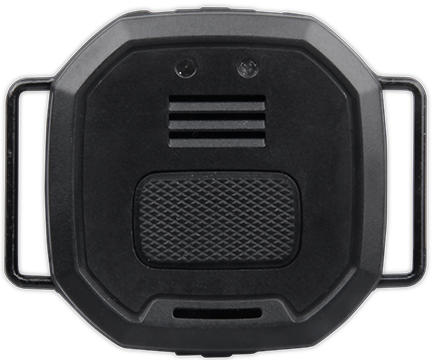 General Product Information
Geniatech MuSeON v1.1 , based on On Semi SL10 low SoC Power and lowest power BLE Design. The MuSeON v1.1 includes programable Signal Button, five (5) industry grade sensors with highest resolutions to measure and detect and identify environmental conditions, which helps to keep employees under safe conditions, as well help administration to manage, audit and report employees safety conditions to ensure safe working condition.
The Geniatech MuSeON v1.1 serves Companies and Employees with real-time?worker safety?insights for their workplace, as well as using this IoT data and environmental sensors to help improve workplace?safety, drive compliance with?safety?policies, and help protect?workers?and other assets from risks.
Combining the powerful analysis capabilities of the IBM Watson IoT solution, Siemens Mindsphere or Microsoft Azure IoT with the high-quality sensor data and long battery life of Geniatech′s MuSeON v1.1 creates a great solution for remotely monitoring assets & workers with minimal user burden.
More services that Geniatech can provide on worker safety industry